'Little House on the Prairie': Michael Landon Caused the Ladies to 'Simper' When He 'Strutted His Stuff' Says Melissa Francis
Little House on the Prairie star Michael Landon was known for his acting and production talent. He was also known for his classic good looks. Co-star Melissa Francis (she played Cassandra Ingalls) says Landon had a big impact on the ladies on the set. Here's what she revealed about how they would "simper" whenever Landon was present.
Melissa Francis says Michael Landon 'hooked' the female 'Little House' audience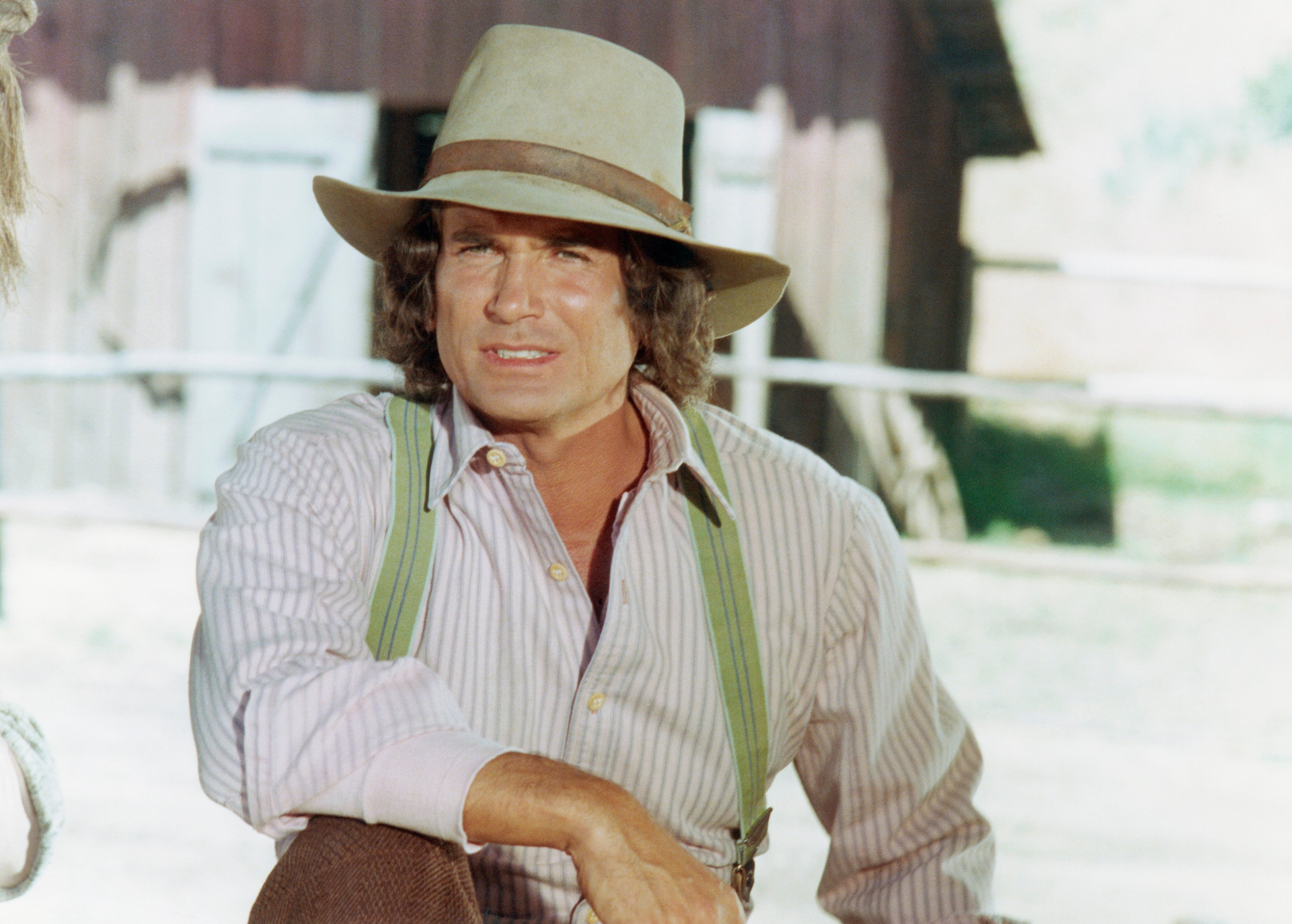 In her book Lessons from the Prairie, Francis says Landon knew how to "hook" the female audience. According to her, he did this by including "not-so-subtle sex appeal" in his scenes. Francis says Landon wore tight prairie pants and often had his shirt unbuttoned.
Landon didn't just rely on sex appeal. Francis says he was a talented television producer and actor. Landon made sure to keep the production running ahead of schedule and under budget. She says he worked hard and made sure not to waste resources.
Francis says Landon had a great business mind. She believed one of his best moves was basing a TV show on a popular book series. He could almost guarantee views because the books already had a built-in audience. "What little girl who loved the books was not going to watch?" says Francis in her book.
The ladies would 'simper' when they saw Michael Landon, says Melissa Francis
Although she says she didn't notice Landon when she was a child, she did notice how the women on the set reacted to him. Many of the women found Landon attractive and were delighted when they were able to catch a glimpse of him. "I saw the ladies simper when he strutted his stuff across the studio," says Francis in her book.
One person who reportedly didn't like Landon's strutting was the late Katherine MacGregor (she played Mrs. Oleson). Alison Arngrim (she played Nellie Oleson) wrote about Landon and how MacGregor responded to him. "[Landon] was hard not to notice," says Arngrim in her book Confessions of a Prairie B****. "He didn't walk. He strutted. He swaggered. Like a peacock."
Arngrim says the way Landon carried himself on the set annoyed some of the actors. Arngrim says MacGregor told her she didn't like Landon as soon as she saw him because of the way he "strutted" into the room "like a baby bantam rooster."
Michael Landon reportedly didn't wear underwear
According to Arngrim, Landon didn't wear underwear. Considering how tight his prairie pants were, we imagine there might not have been much room left for undergarments. In her book, Arngrim says "It was the 1970s, so tight jeans and no underwear was a popular fashion statement in Hollywood." However, she didn't see how that trend translated to Landon forgoing underwear when it came time to play Charles Ingalls.
One thought Arngrim had was that Landon wanted to keep his female viewers glued to their television screens. She notes his tight pants and unbuttoned shirts and says skipping underwear was probably another way for him to appear sexy to his fans. Says Arngrim, "Michael knew exactly what they liked."
RELATED: 'Little House on the Prairie': Michael Landon Passionately Kissed Karen Grassle During a Scene So He Could Change Her Mind, According to Book
Follow Sheiresa Ngo on Twitter.