'Little House on the Prairie': Michael Landon Was 'Cheap as Hell,' Says Melissa Francis
Little House on the Prairie star Melissa Francis gave fans a behind-the-scenes look at what life was like on the set of the show. Here's what she said about Michael Landon and his financial practices.
Melissa Francis is best known for playing Cassandra Ingalls on Little House on the Prairie. Her character was the adopted daughter of Charles Ingalls and Caroline Ingalls (played by Michael Landon and Karen Grassle). Here's what Francis said about Landon and how he handled money.
Melissa Francis' movies and TV shows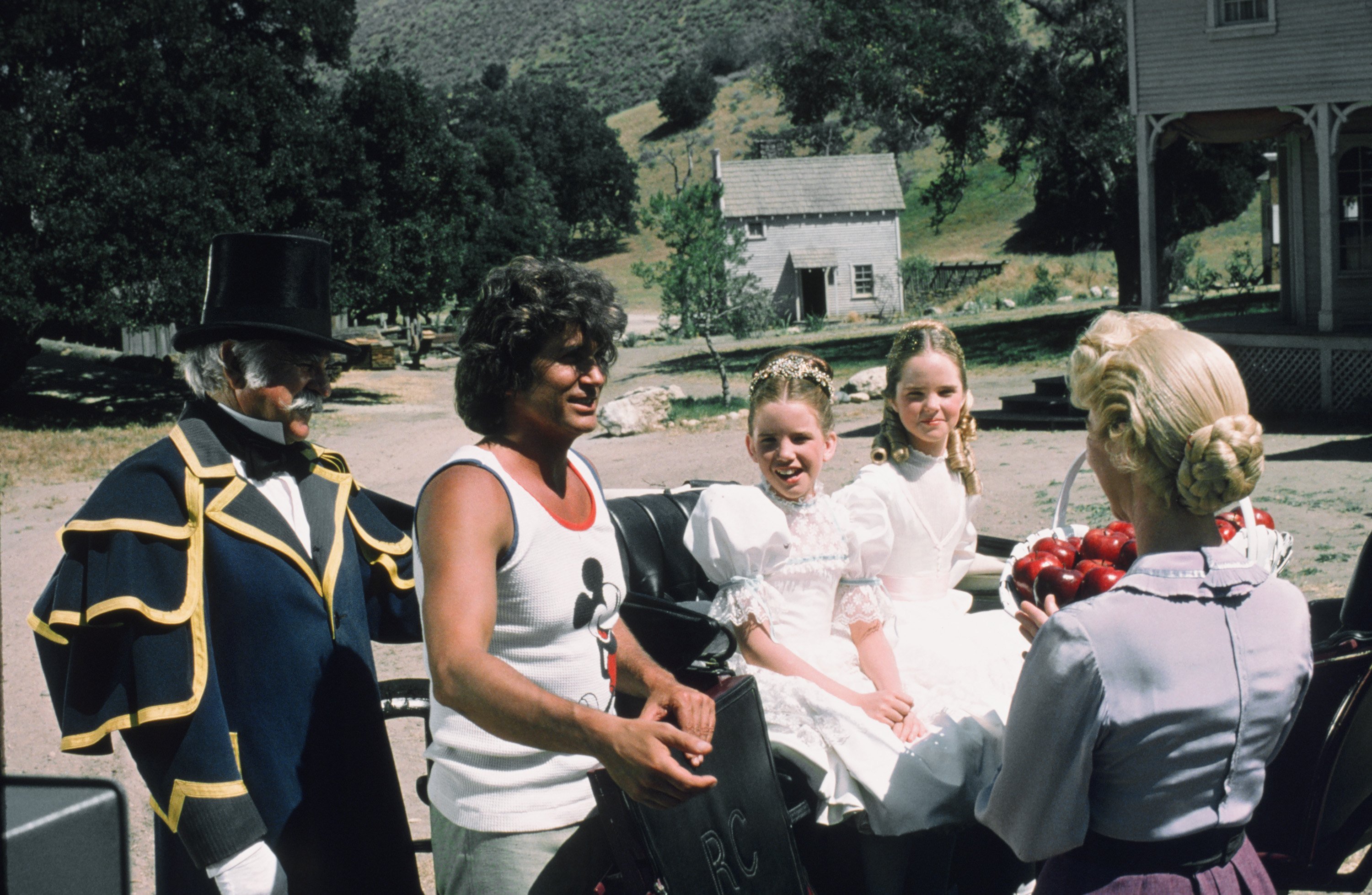 One of Francis' early acting roles was an appearance in the 1978 TV movie The Ghost of Flight 401. The following year she appeared in another TV movie titled Champions: A Love Story. That year, Francis made her film debut in the movie Scavenger Hunt. From 1979 to 1980, she had a recurring role in Joe's World.
Next, Francis appeared in a 1980 episode of Mork and Mindy, titled "A Mommy for Mindy." She played the role of young Mindy (actor Pam Dawber played the older Mindy). Francis began playing Cassandra Ingalls on Little House on the Prairie in 1981. She remained on the show for 21 episodes until 1982. She went on to appear in other television shows and TV movies, including Something About Amelia, Morningstar/Eveningstar, and The Dictator. Francis is currently a TV news anchor.
'Little House on the Prairie' star Michael Landon was 'cheap,' says Melissa Francis
Francis said Landon knew how to save money. In her book, Lessons from the Prairie, she refers to him as "one of the best" CEOs in the world. Landon was an executive producer on Little House on the Prairie, and he owned his own production company, Michael Landon Productions.
According to Francis, Landon was "cheap as hell" and always looked for ways to cut costs. One way she said he saved money was by reusing old clips from previous episodes. He would have these clips weaved into new episodes as flashbacks. Francis said this was "a totally brilliant way to save some dough." By using old clips as flashbacks, Landon created new episodes without spending a lot of money.  
Another money-saving move Landon used was making sure the actors rehearsed until they were able to do a scene in one take. That way, they wouldn't waste time or money on expensive film.
Furthermore, the actors didn't have large, spacious dressing rooms. Instead, Landon arranged for the actors to change in what Francis described as "utilitarian Honeywagons." Each Honeywagon housed four dressing rooms. Landon's dressing room was also in the Honeywagon. According to Francis, the rooms were so small that it was tough to fit a second person inside.
Michael Landon was known to be a hard worker
Landon was known to work very hard. His hard work paid off by saving him money on production costs. Assuming multiple roles on the set kept more money in the budget. Landon was not only one of the stars of Little House on the Prairie but also a producer and director. Francis said that at the time, the executive producer role was a job and not just a title given as a perk, which is often the situation on some TV shows today. Landon really worked as a producer and didn't just hold the title in name only.
Co-star Karen Grassle said Landon carried "the weight of the show on his shoulders." He faced pressure to deliver a quality show on time each week. Grassle wrote in her book, Bright Lights, Prairie Dust, that between meetings, preparing for his part as Charles Ingalls, and directing the show, he had "no break."
Follow Sheiresa Ngo on Twitter.