'Little House on the Prairie': Michael Landon and His Children's Sad Bedtime Ritual Before He Died
'Little House on the Prairie' star Michael Landon made sure to spend as much time with his family as possible before he died. Here's the heartbreaking ritual he and his children practiced in the weeks leading up to his death.
Little House on the Prairie star Michael Landon appeared on the show from 1974 to 1983. Before and after the series, Landon appeared in and produced shows that became instant hits. Fans were devastated when he announced he had pancreatic cancer.
Landon was most concerned about the impact his cancer diagnosis had on his family. He wanted to spend as much time with them as possible. Here's the heartbreaking bedtime ritual Michael Landon and his children practiced weeks before his death on July 1, 1991.
Michael Landon was a family man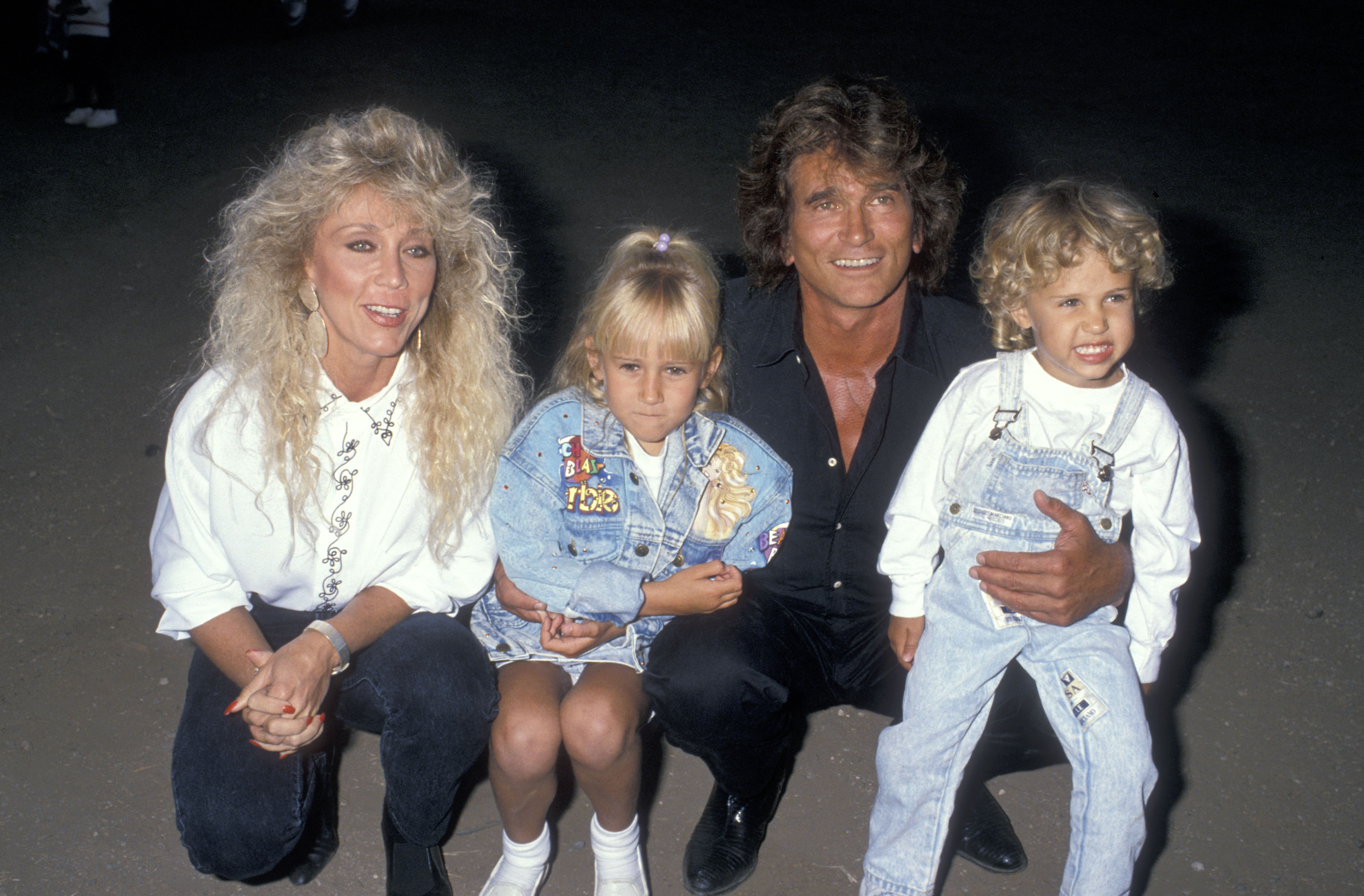 Landon, who had nine children, told Redbook during a 1987 interview that he had a "great" relationship with all of them. "Some days are good, some days are bad, but all are loving," said Landon. He believed in allowing his children to be individuals instead of putting pressure on them to fit the mold of his expectations.
"I've never given my kids the impression that they should be rock solid—why should they have a horrible time trying to live up to something that even I can't achieve?" Landon told Redbook. "And I tell my kids I make mistakes and have just as many problems as they do. My children know that I'm not Superman—I'm just their father."
The bedtime ritual Michael Landon established with his children before he died
During his final interview with Life magazine, Landon revealed the bedtime ritual he and his children started weeks before his death. The actor shared that he allowed his children, Jennifer Landon and Sean Landon, to ask him one question before going to bed. He says his son, who was 4 years old at the time, always asked the same question: "what was the worst thing you did when you were a little boy?" Landon said it was getting difficult to think of new answers.
Jennifer, who was 7 years old at the time, would ask the tough questions. One question that stuck with Landon was when his daughter asked if he was going to die. The Little House on the Prairie star said he was honest with Jennifer and told her he didn't know the answer.
"Then I said that even if I were to die, they would be alright," said Landon in the Life article. "They would miss me terribly, and I would miss them terribly. But nothing would change."
Michael Landon was determined to fight pancreatic cancer
Landon told Life he would fight and do his best to beat cancer. He said he didn't want to just accept his diagnosis and wait to die because he had a family to take care of. He didn't want to leave his wife, Cindy, and his children.
"I had to get ready to fight," said Landon during his Life interview. "There's a kind of person who, when he gets a jolt like this, says, 'Well, I'm gonna die, and that's the end of it.' They just put on the pajamas and waste away."
Landon emphasized that he didn't plan to back down from this fight for his life. He was committed to living for as long as he could. "I'm not the kind of person who gives up without a fight," he said. "If I'm gonna die, death's gonna have to do a lot of fighting to get me. I'm not just gonna lie down and let it happen. I've got too much I don't want to leave. Mainly my family."
Follow Sheiresa Ngo on Twitter.
RELATED: 'Little House on the Prairie': Michael Landon Revealed His Symptoms Before Pancreatic Cancer Diagnosis