'Little House on the Prairie': Michael Landon Claimed Lung Cancer Wasn't the Real Reason Victor French Died
Little House on the Prairie star Victor French starred on the hit series from 1974 until it ended in 1983. Karen Grassle says Michael Landon had a different opinion on how French died.
Michael Landon and Victor French worked together on Little House on the Prairie. The actors developed a close relationship that started a few years earlier while they were working together on other television projects. French died in 1989, reportedly from lung cancer. However, Landon said that wasn't what caused his friend's death. Here's what Landon thought was the real reason French died.
Victor French's movies and TV shows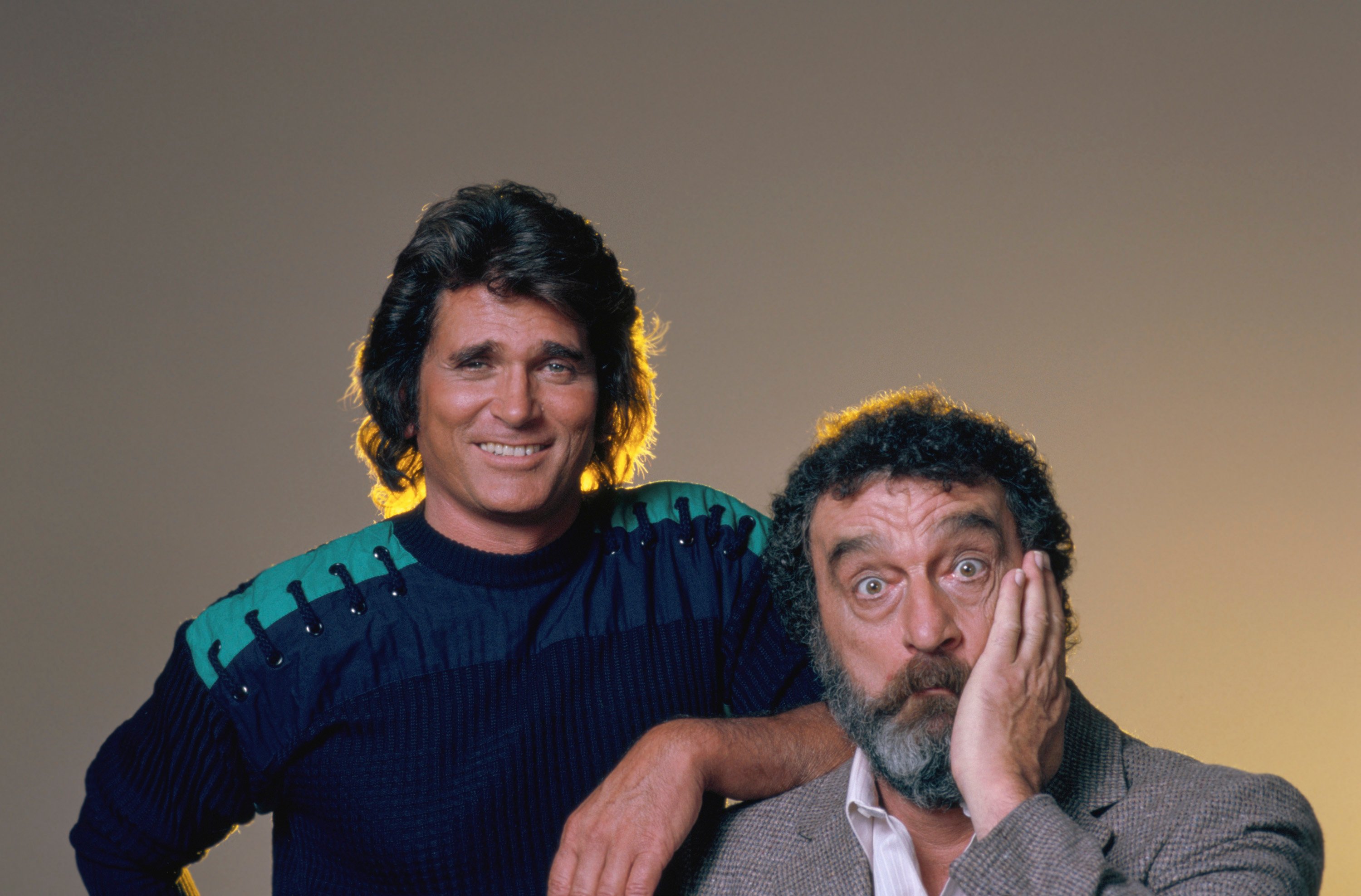 One of French's early roles was in a 1955 episode of TV Reader's Digest titled "Human Nature Through a Rear View Mirror." In 1962, he appeared in two episodes of The Virginian. From 1962 to 1971, French appeared in five episodes of Bonanza. Then, from 1966 to 1975, he appeared in 18 episodes of Gunsmoke.
After his role as Isaiah Edwards on Little House on the Prairie ended in 1983, French took on the role of Mark Gordon in Highway to Heaven. The hit show aired on NBC from 1984 to 1989. Some of French's other television roles include appearances in Carter Country and Get Smart.
Michael Landon's explanation for Victor French's death
In her book Bright Lights, Prairie Dust: Reflections on Life, Love, and Loss from Little House's Ma, Karen Grassle recalls a conversation she had with Landon. She asked how French died, and Landon simply said, "Drank himself to death." Many media outlets reported that French died from lung cancer, but Landon thought it was alcohol that ultimately led to his death.
"The obits said lung cancer, but Mike knew better," wrote Grassle. "Another big, gifted guy killed by alcoholism."
Victor French loved Michael Landon
French enjoyed working with Landon. He had a deep respect and appreciation for the late actor. He once told the Los Angeles Times he was "working with the man I love." Playing Mark Gordon on Highway to Heaven was a dream come true for French. It allowed him to work with someone he had been good friends with for so many years. This wasn't the first time the duo worked together. They also worked on Bonanza and Little House on the Prairie.
French told the Los Angeles Times that Landon insisted on casting him as Gordon. He didn't want to hire the typical good-looking, young star. French believed Landon was such a big success because he focused on quality. He also didn't let his shows get too syrupy, even when a sensitive topic was addressed, reports the publication.
French was so moved by Landon's work that he cried one day while watching an episode from one of his shows. "There probably aren't many people who would have the guts to do it straight," said French. "I went home and started watching one of our shows that had a quadriplegic actor in it, and I started crying. I thought, 'Thank God, I'm in a show in which that actor is able to do that [role].'"
Follow Sheiresa Ngo on Twitter.
RELATED: 'Little House on the Prairie': Why Michael Landon Was Missing from This Season 1 Episode