'Little House on the Prairie': Alison Arngrim Recalled How Michael Landon Reacted to Her 'Outrageous Act of Defiance'
Alison Arngrim recalled a decision by her father that could have caused problems with her 'Little House on the Prairie' boss and co-star Michael Landon.
Alison Arngrim became famous as mean girl Nellie Oleson on Little House on the Prairie. Recruited by Michael Landon when he created the show in 1974, Arngrim worked under the Bonanza alum's direction for seven years and sometimes shared the screen with him as a co-star. Arngrim recalled a decision made by her father early in the show's tenure that could have caused friction with Landon.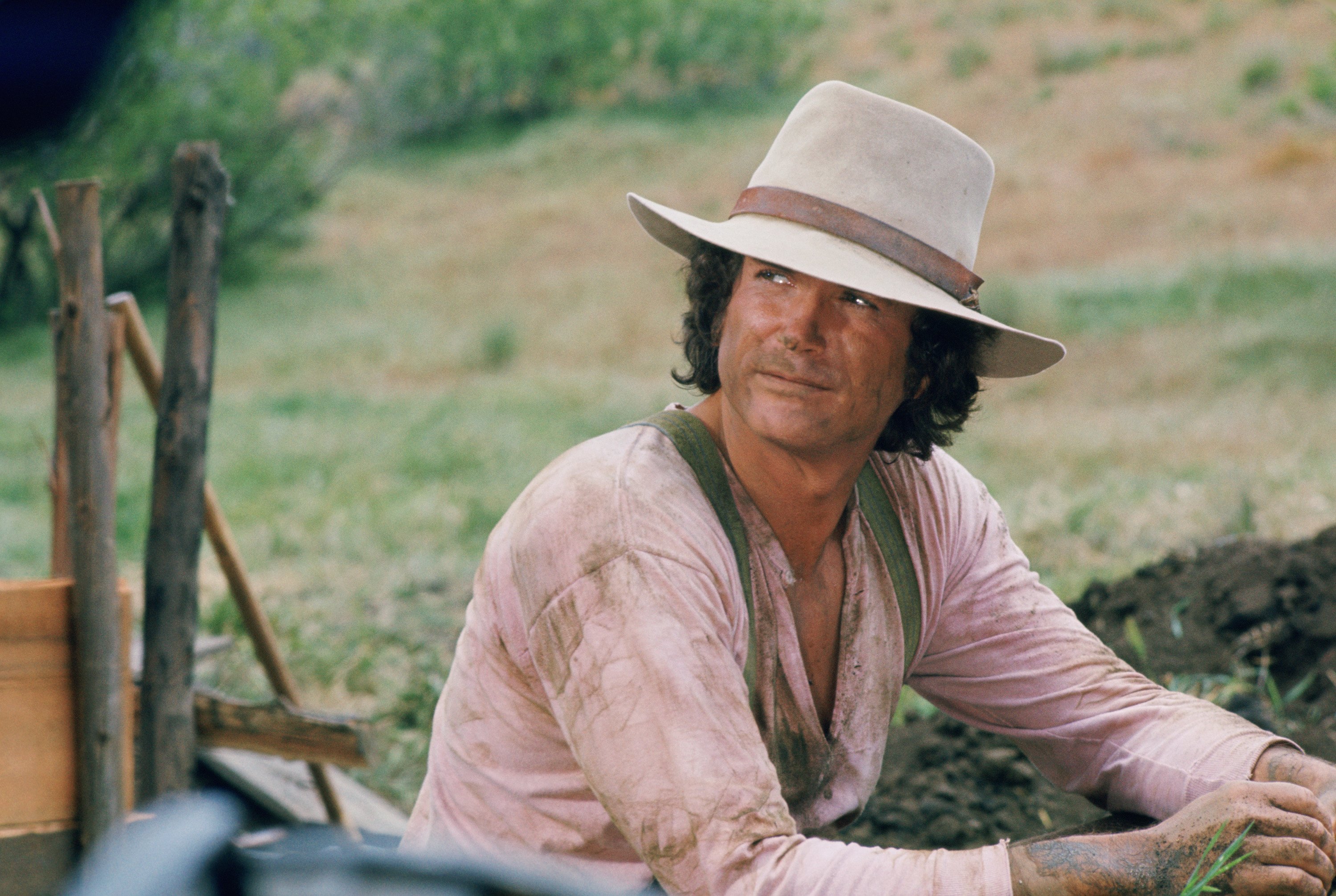 Alison Arngrim's father was in show business
Hollywood was a family business in Arngrim's household. Her father, Thor, was a producer and actor on TV series such as Playbill and On Camera in the 1950s. He later advised his daughter on her budding career when she landed the Little House role. When an upcoming showbiz gala was coming up shortly after Arngrim was cast as Nellie, her dad felt they should attend even though they weren't on the guest list.
"It was a big, glitzy Hollywood party in 1974, thrown by a media organization to celebrate the new season's TV shows," Arngrim wrote in her memoir, Confessions of a Prairie B****. "The only person on Little House's cast who was deemed worthy of an invite was Michael. … This, however, did not stop my dad."
Arngrim's father took her shopping for an extravagant gown appropriate for the occasion. She ended up rubbing elbows with numerous superstars at the shindig.
"I was getting into this party, I was a star, and I deserved it, [her father] explained to me," Arngrim recalled. "So I, in my nearly $1000 dress, and my father, in his two-dollar tux, sauntered into the hottest A-list party in town. … It was a great success. I was photographed with every star in the place – Karen Valentine, Barbara Eden, Will Greer, even Mary Tyler Moore. And then Michael showed up."
Michael Landon wasn't expecting to see his 'Little House' co-star
The Little House alum distinctly remembered the moment Landon spotted her and her dad at the big bash.
"I would give anything for just one photo of the look on [Landon's] face when he saw that my dad and I had gotten into that party," Arngrim remarked. "No one from the show was supposed to be there but him – not Laura Ingalls herself, not Mary, not even Ma. And here of all the people on earth to show up, was the kid who played Nellie Oleson, a girl no one had ever heard of."
Apparently, Landon was able to gloss over his initial surprise at seeing the pair and took their crashing the party in stride.
"Michael's mouth opened in shock, as if he was about to say, 'What in the holy hell are you two idiots doing here'?" Arngrim explained. "But before he could say anything, the photographers were grabbing us saying, 'Oh yes! Michael! Stand next to her!' and happily shooting away. He looked at me with a glint in his eye and shook his head, laughing."
Alison Arngrim felt that Michael Landon 'admired' her 'chutzpah'
Though the spontaneous photo op initiated by her father could have gotten her in hot water with the boss, Arngrim revealed the bit of rebellion had the opposite effect.
"Strangely, this outrageous act of defiance did not result in retaliation," the former Little House star wrote. "Michael not only knew chutzpah wne he saw it, I think he admired it. For the duration of Little House, every time my father pulled some outlandish publicity stunt… [Landon] would just look at me with that twinkle in his eye, grin, and shake his head."
Regardless of Landon's consent or lack thereof, Thor continued to grab onto any opportunity that would put his daughter in the spotlight.
"The man was a living, breathing, publicity-seeking missile," Arngrim noted. "If there was an event, I was going to it."