'Little House on the Prairie': Michael Landon 'Refused' to Allow Karen Grassle to Take This High-Profile TV Film Role
Karen Grassle was pursuing other projects while on 'Little House on the Prairie' and had the opportunity for a major TV film but had to turn it down because her boss and co-star Michael Landon wouldn't give her the time off.
Michael Landon and Karen Grassle starred as Charles and Caroline Ingalls in the NBC hit Little House on the Prairie. After his successful run on Bonanza, Landon created Little House in 1974 and served as executive producer of the show. Grassle had a background in theater before she was cast in the historical drama and kept the door open for other acting opportunities. When a top TV movie role came along, Grassle had to turn it down when Landon wouldn't let her take time off.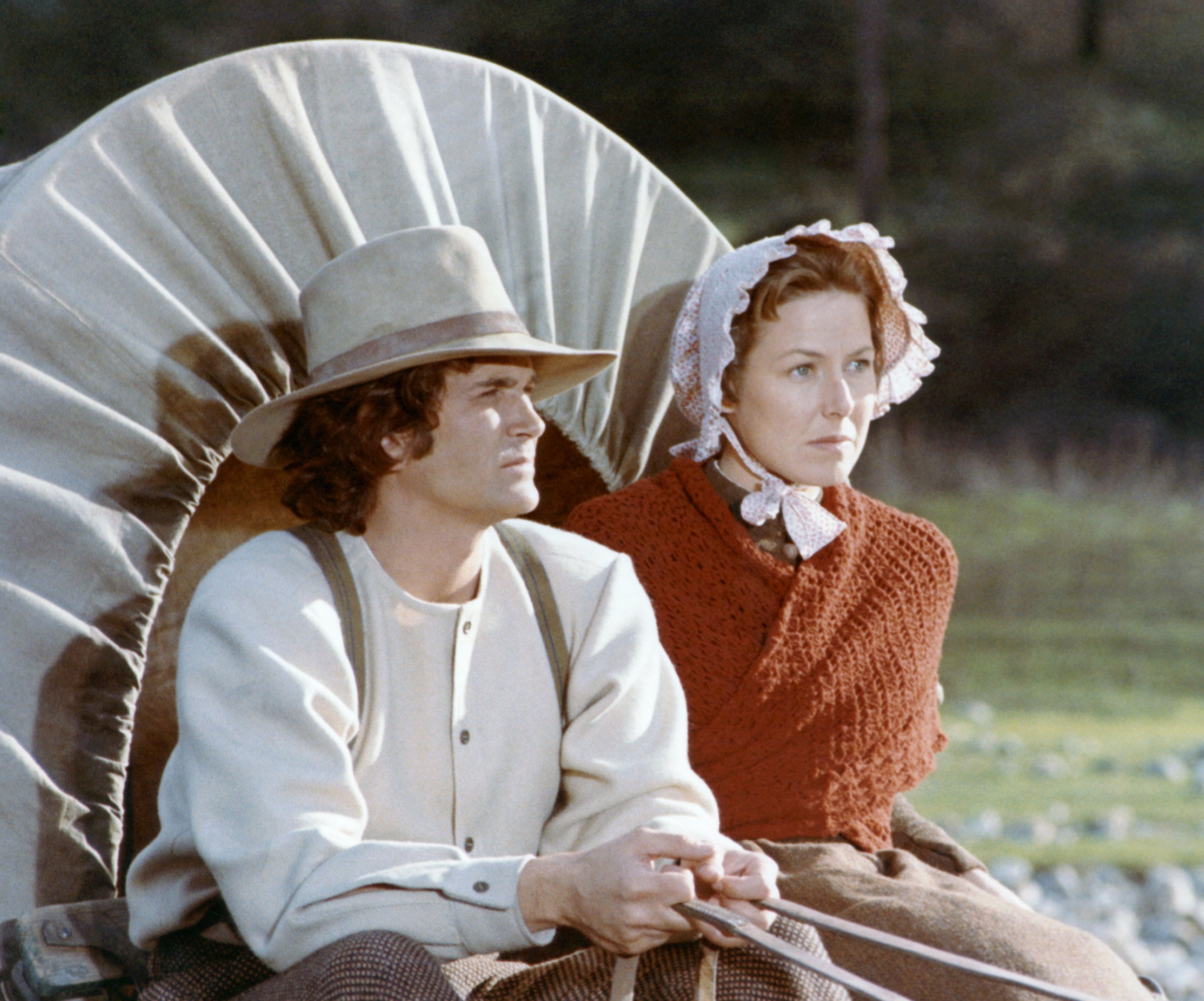 Karen Grassle was offered a role co-starring John Travolta
In 1976, John Travolta starred in the ABC television movie The Boy in the Plastic Bubble. The film was inspired by the true-life stories of David Vetter and Ted DeVita, who both lacked effective immune systems. Travolta portrayed teenager Tod Lubitch, who was born with a deficient immune system and was required to live in a completely sterile environment. Grassle was tapped for a pivotal role in the film.
"An unexpected call came," Grassle wrote in her memoir, "Bright Lights, Prairie Dust". "An offer to play John Travolta's mother in the Movie of the Week, The Boy in the Plastic Bubble. Not an audition, an offer. I was elated."
With television movies becoming more popular and profitable at the time, Grassle knew the opportunity could be a huge boost for her career.
"All three networks were producing original movies dealing with contemporary issues that aired during the two-hour prime time slot at nine o'clock," the Little House alum explained. "The producer knew my work from New York, and now I was on a successful series. This, then, was the snowball effect I had hoped for."
Michael Landon wouldn't allow Karen Grassle time off from 'Little House'
Grassle approached Landon to get his permission for time away from the Little House set. She anticipated him allowing her the time off she needed since she had a stand-in, Ruthie Foster, who could take over in her absence.
"The Boy in the Plastic Bubble would take me away from the Little House shooting schedule for just one day," Grassle recalled. "Mike refused. He 'needed me' in Sonora, he said. I sat on a picnic blanket in a distant shot that Ruthie could have easily done in my place."
The former Little House star went on to reveal she was "furious, knowing I didn't need to be there and knowing there was nothing I could do about it."
'The Boy in the Plastic Bubble' role went to Diana Hyland
When Grassle had to turn down the part, the role of mom Mickey Lubitch in The Boy in the Plastic Bubble was given to Diana Hyland. Robert Reed co-starred as her husband Johnny Lubitch.
Grassle shared in her memoir that she had been battling alcoholism throughout her time on Little House, and the loss of the high-profile opportunity coupled with Landon's refusal to meet her demands for a salary increase exacerbated her frustration.
"Back home I nursed my resentments, marinating them in alcohol and bursting into crying jags," she wrote. "I came into work in a blue mood – I didn't have the sense to hide my disappointment. I sulked, making things worse for myself and for those around me. The weeks dragged on and on, with no resolution."