'Little House on the Prairie': Michael Landon Revealed His Symptoms Before Pancreatic Cancer Diagnosis
'Little House' on the Prairie star Michael Landon revealed the symptoms that led to him seeing a doctor. Here's how he knew he was sick.
Little House on the Prairie star Michael Landon died on July 1, 1991, shortly after being diagnosed with pancreatic cancer. Here's what Landon revealed about his symptoms before he died.
Michael Landon had a grueling work schedule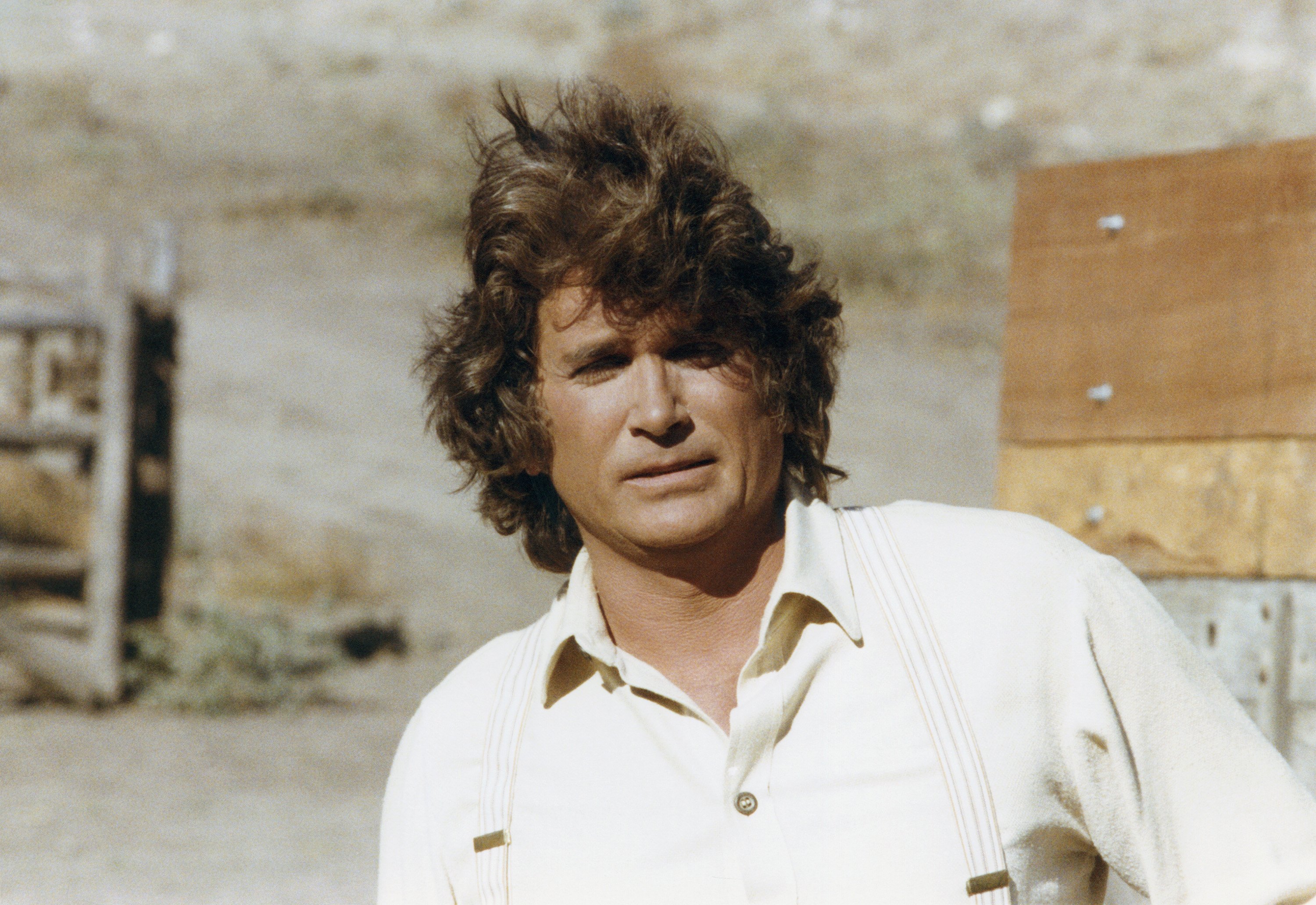 In her book, Bright Lights, Prairie Dust, co-star Karen Grassle described what it was like to work on the set of Little House on the Prairie. She said Landon worked very hard and had a tough schedule. According to Grassle, Landon didn't have much of a break between directing shows, acting, and attending meetings. "Pacing himself was not an option," wrote Grassle.
Grassle says Landon seemed to work on fumes until one day his body couldn't take much more of his work schedule. Landon had to be admitted to the hospital during the first season because he developed spinal meningitis. Little House on the Prairie Season 1 Episode 12 (titled "The Award") had to be re-written, and Landon missed the episode.
Michael Landon's pancreatic cancer symptoms
During his final interview with Life magazine, Landon spoke about the symptoms he had before his pancreatic cancer diagnosis. He said one of his symptoms was stomach pains. He told the publication he thought he might have a colon blockage or an ulcer. However, a CAT scan revealed a large tumor on his pancreas. His doctor told him he had pancreatic cancer, and it spread to his liver.
Another thing he noticed was that he wasn't as hungry as usual, and he had "a feeling of fulness" he wasn't accustomed to. Landon said he had "a huge appetite," but his symptoms were mild, so he didn't pay much attention.
After the diagnosis, Landon said he couldn't act as if his condition wasn't serious. He knew he didn't have much longer to live. "So, I can't pretend I've got a hangnail," said Landon. "Pancreatic cancer is almost always fatal, and when you go, you usually go fast." Landon died just three months after his diagnosis.
Michael Landon's daughter says he ignored his symptoms
"When my dad didn't feel good — if something didn't feel right — he tended to ignore it, hoping that it would go away," said his daughter Leslie Landon Matthews during a People magazine interview. "He was a busy man burning the candle at both ends. I think his own health got put on the back burner."
According to Matthews, Landon's son, Chris, also had a cancer scare. Matthews says her father's experience made her family members proactive about their health. Chris learned he had a cancerous tumor on his kidney after going for a routine medical checkup. His doctor suggested having a scan to follow up on findings of high liver enzymes. The scan revealed a 2.5 cm tumor.
Matthews says everything turned out well, and Chris didn't need to have chemotherapy or radiation. She says she and her family members try their best to keep on top of their health.
"Because we knew how my dad was with his own health, we kids do the opposite," she tells People. "We're like, 'Something doesn't seem right, let's look into it.' Information is power and it allows you to make choices about your health when you know what you're dealing with. Fear tends to paralyze people."
RELATED: 'Little House on the Prairie': Michael Landon's Final 24 Hours Were 'Unusual' According to Melissa Gilbert
Follow Sheiresa Ngo on Twitter.