'Little House on the Prairie': Why Michael Landon 'Stepped Away' From His On-Camera Role After Season 8
Dean Butler landed the role of Almanzo Wilder on Little House on the Prairie in season 6. When Almanzo tied the knot with Laura Ingalls (Melissa Gilbert), he gained patriarch Charles, played by Michael Landon, as a father-in-law. Butler reflected on sharing the screen with the legendary actor and recalled why Landon decided to stick to working behind the camera after season 8.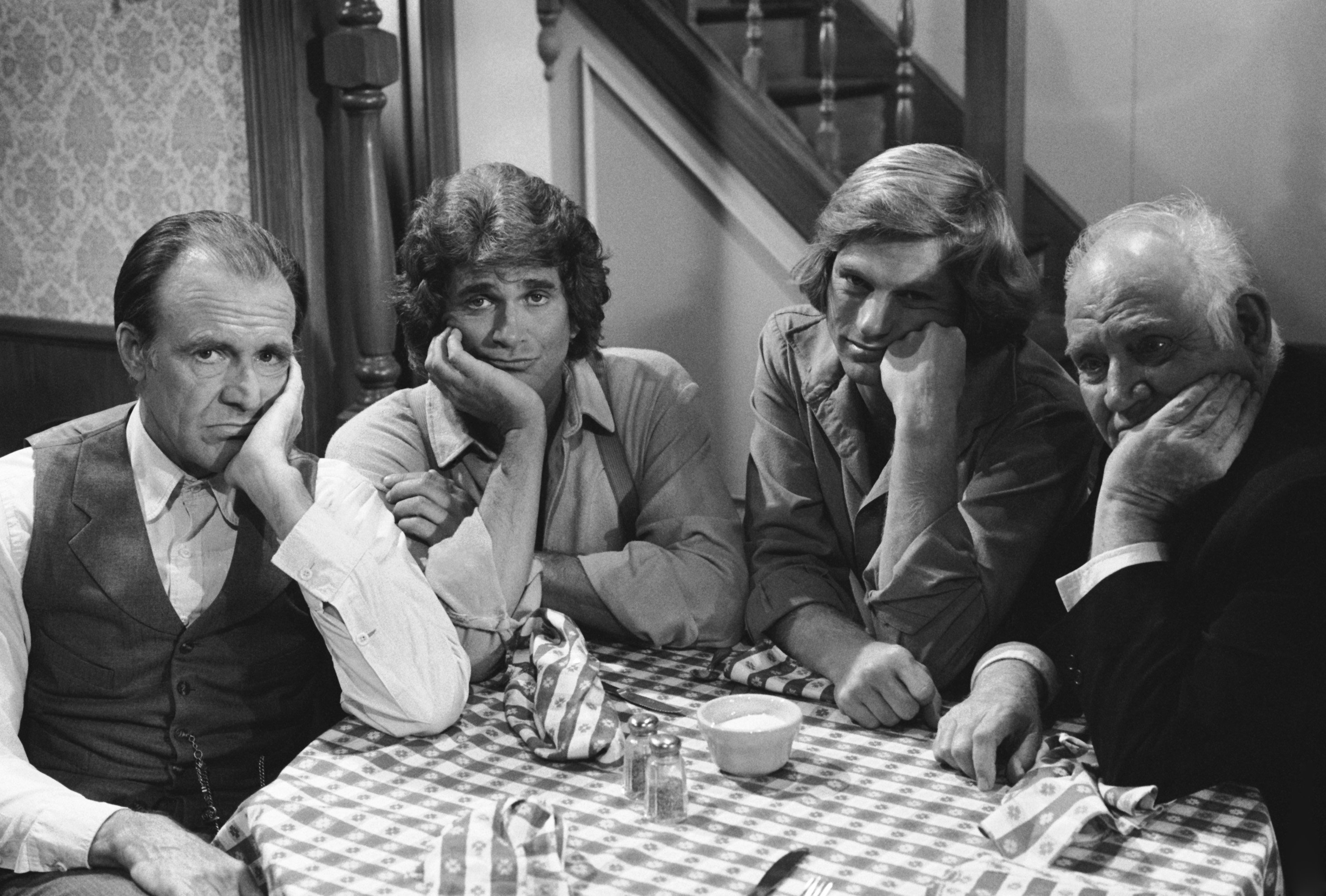 Dean Butler relished his time on 'Little House'
Butler was an unknown actor at the time of being cast on the hit NBC series. He praised Landon for carrying the weight of Little House on his shoulders both in front of and behind the camera.
"I think back on it and it was really a blessing," Butler told Daily Planet. "The show was a huge hit and there was really no pressure on me at all. Michael Landon was the star, the writer, the director and the executive producer, so all of this was on him. … He had it all in his hands and he wore all the major hats in the show. All we had to do was put ourselves in Michael's hands and go for it."
When Almanzo was introduced to Little House viewers in season 6 as Laura's love interest, it marked a major milestone for the character. Fans witnessed young "Half-Pint" from the famous book series by Laura Ingalls Wilder now growing up into a young woman and having a life of her own outside of her family.
"It was a huge turning point for Melissa Gilbert as Laura and it was a turning point for me in the work I was doing as Almanzo, and it was a huge turning point in the series," the former Little House star explained of the show's sixth season. "Now we were moving into the latter stages of the books and at the end of season 6, we are jumping into the happy, golden years of the last of Laura [Ingalls Wilder's] initial publications."
RELATED: 'Little House on the Prairie': How Melissa Gilbert Reacted to Alison Arngrim Leaving the Show
Season 8 of 'Little House' marked some changes
The longevity of Little House came into question during season 8. With Laura all grown up, storylines became more focused on her relationship with Almanzo rather than with her father. After highlighting the couple in some dramatic episodes, Landon decided it was time for Laura to be the focus of the show – without her Pa.
"That's when Michael stepped away," Butler remarked. "I think he knew he could no longer do those scenes between his character and the characters of his children. One of the beautiful things about the show was the scenes where Laura would sit on Pa's lap and have these heart to heart scenes. They just couldn't do those scenes anymore."
Laura's adulthood prompted Landon to pivot the series, showcasing Laura as a wife and mother. He added more children to the cast to keep the family theme as a foundation, and continued his off-camera role as executive producer.
"Laura was married at this point with a family of her own," Butler said. "So beautiful heartfelt scenes between them, the ones that were the bread and butter of the series and ones they did so well together, those scenes just couldn't be done anymore. Michael tried to replace that and brought in more young kids. He had to adapt and he did a wonderful job."
Dean Butler got support from his 'Little House' co-stars
Butler admitted to some doubts on his acting abilities when he started on Little House, but raved of his co-stars' warm welcome and support.
"At the time, I was feeling like, here's this great hit, this wonderful show and great cast and I hope I don't mess it up," the Little House alum revealed. "There was that feeling of am I going to be good enough to fit in with this group? Am I going to be able to hold my own? All these kinds of things went through my mind. … It was also a very welcoming cast and everybody was so friendly. I never sensed any hostility or judgements."
RELATED: 'Little House on the Prairie': Alison Arngrim Was Afraid Melissa Gilbert Would 'Pass Out' at Michael Landon's Funeral