'Little House on the Prairie': Michael Landon 'Stole Just About Everything That Worked from Bonanza' Says Melissa Francis
Little House on the Prairie star Michael Landon worked hard to produce a quality show. Here's what Melissa Francis said about his method of producing the show.
Little House on the Prairie star Michael Landon enjoyed a successful entertainment career. Two of his most successful shows were Bonanza and Little House on the Prairie. Here's what Melissa Francis said about Landon "stealing" elements from Bonanza when producing Little House on the Prairie.
Melissa Francis says Michael Landon 'stole just about everything that worked from Bonanza'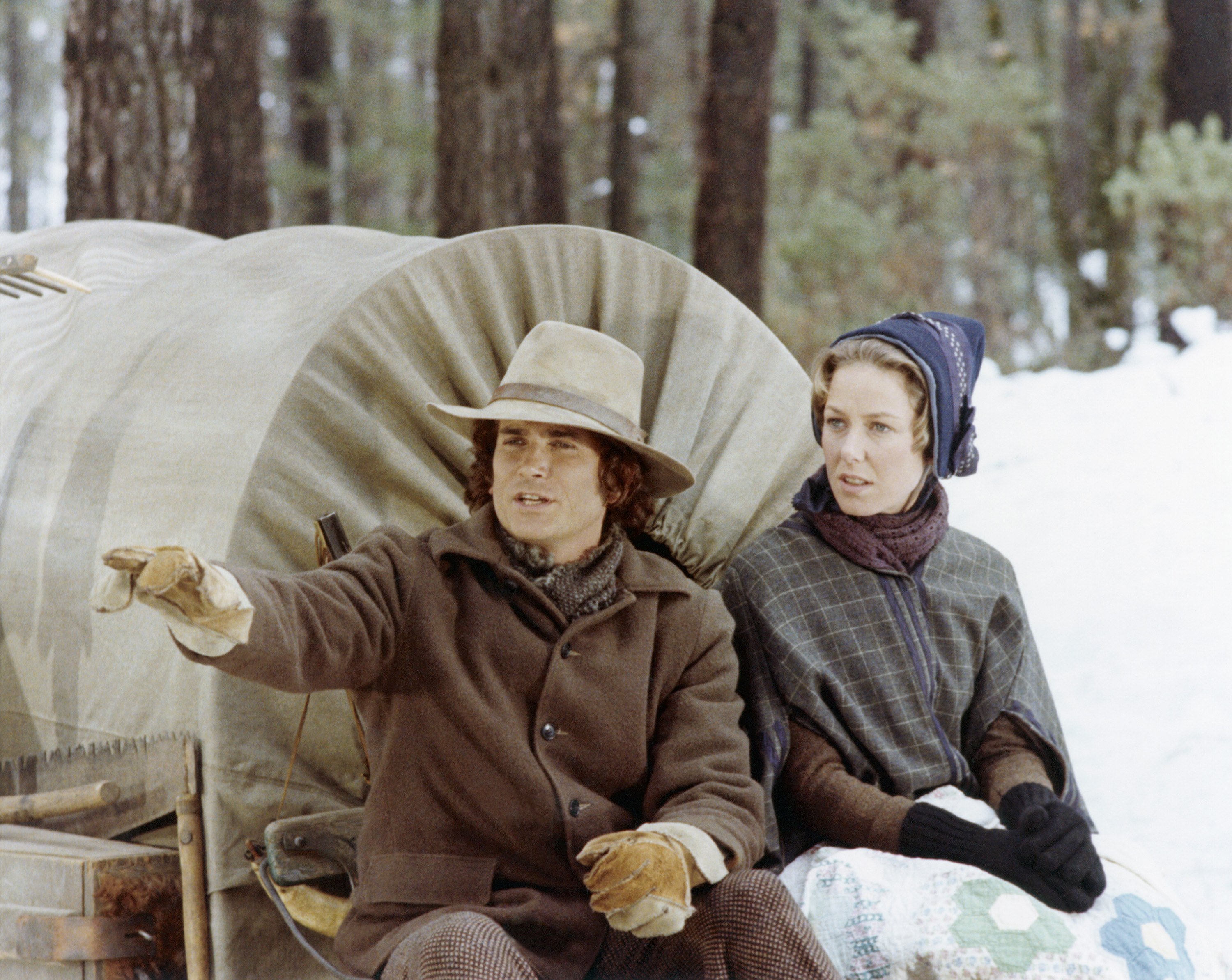 As the show's executive producer, Landon was responsible for making sure the show ran smoothly and engaged viewers. Francis says Landon knew what it took to produce a successful show because he starred in Bonanza for many years (from 1959 to 1973). He also served as a writer on the show for 20 episodes. This experience taught him what it took to make a hit series.
Francis jokingly says Landon "stole" elements that worked for Bonanza and transferred them to Little House on the Prairie. He was determined to produce a show audiences would love, so he applied the winning formula he saw on Bonanza and tried to replicate it, suggests Francis. In her book, Lessons from the Prairie, she says one of the formulas Landon used was creating scenes with "a bunch of dudes" with guns and horses "surrounded by pretty women."
According to Francis, Landon also made sure his shows featured themes about morals and doing the right thing. She says "bad never won" on his shows. Francis says Landon also liked to "fill a few minutes" with shots of nature and people staring "longingly into the sunset." She describes his formula as "predictable," but says predictable themes won over the audience and created loyal viewers.
Michael Landon on the 'Little House on the Prairie' set
In their books, both Karen Grassle and Melissa Gilbert say Landon was always joking around and going out of his way to make the cast and crew comfortable. Gilbert says in My Prairie Cookbook that Landon had a great sense of humor, but when it was time to work, he was focused.
Gilbert describes her days on the set as "pure, unadulterated fun." She says the cast and crew became like family. According to Gilbert, Landon insisted that everyone have fun. Although he made sure to produce a quality show, he also wanted his employees to enjoy their work.
Alison Arngrim (she played Nellie Oleson) says she worked hard but also had the most fun she ever had on any other set. She described an atmosphere where people were able to get their work done and enjoy themselves at the same time.  
"He was writing the show, and producing the show, and directing the show," says Arngrim during an interview with Megyn Kelley. "But he also had this wonderfully warped sense of humor and loved to laugh and loved to play practical jokes and fool around with the kids and laugh all the time. We worked harder than almost on any other show but laughed more than probably anybody on any other show."
RELATED: 'Little House on the Prairie': Melissa Gilbert 'Knew' Michael Landon Was Going to Die
Follow Sheiresa Ngo on Twitter.