'Little House on the Prairie': Why Michael Landon Told Karen Grassle 'You're Not a Nice Person'
Michael Landon created and starred in the NBC hit Little House on the Prairie throughout the series' nine-season run. Playing patriarch Charles Ingalls on the family drama, Karen Grassle was cast by Landon to portray Charles' wife Caroline. Viewers consistently saw a happy couple onscreen, yet tensions between Landon and Grassle were often high behind the camera.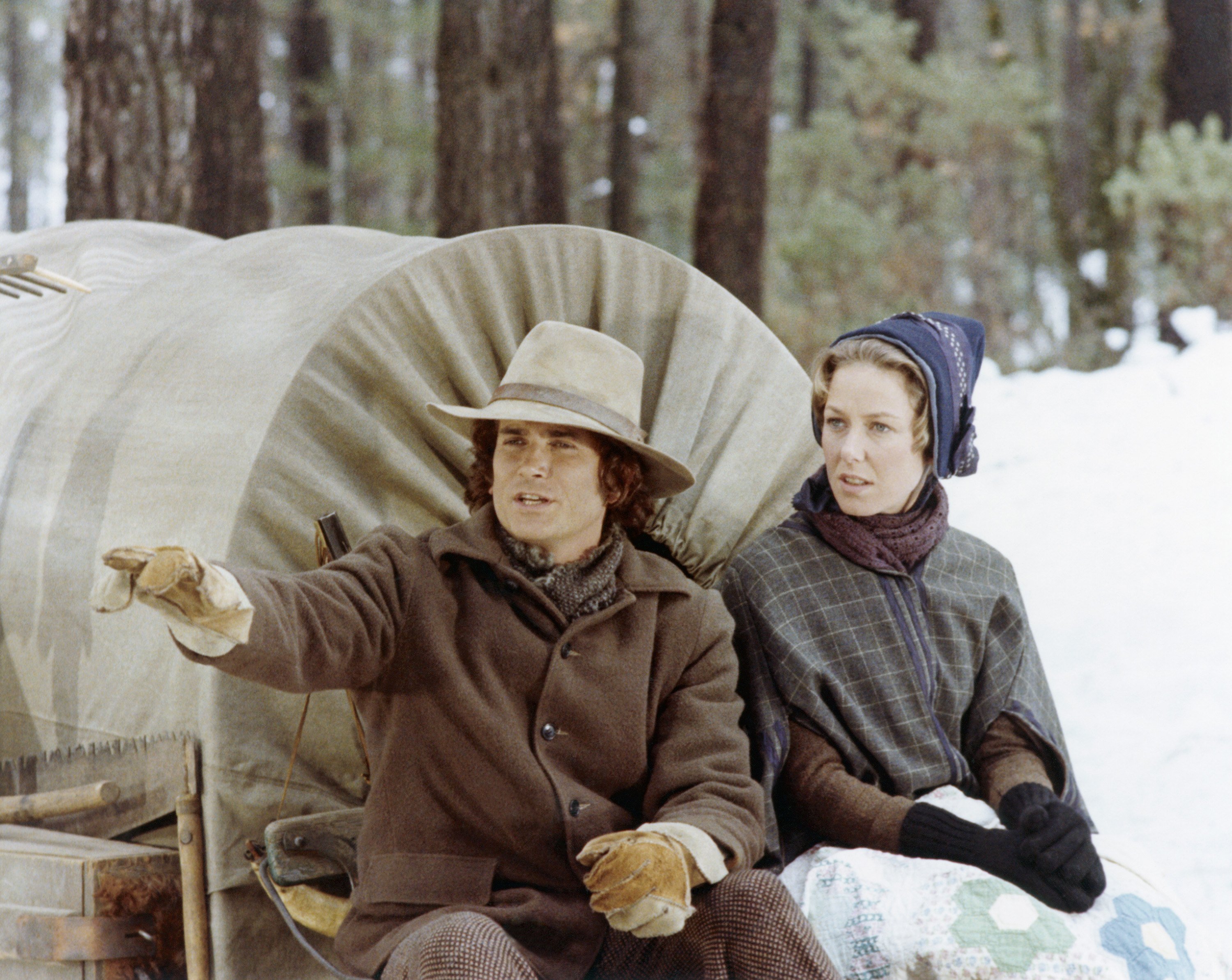 'Little House' cast members noticed differences between Michael Landon and Karen Grassle
Grassle was a theater actor before landing her part as Caroline Ingalls. Landon reportedly ran a tight ship on the set, yet was also known to be a practical joker with the crew. Their opposing personalities sometimes caused friction behind the scenes.
"She and Mike always had excellent chemistry on screen," Little House alum Charlotte Stewart, who played school teacher Miss Beadle, wrote in her book, "Little House in the Hollywood Hills: A Bad Girl's Guide to Becoming Miss Beadle, Mary X, and Me". "Unfortunately in real life, Karen and Mike didn't always get along. He would tease her without mercy for being serious-minded, and I think she got tired of not only his joking around, but of the easy-breezy approach he took to acting in general."
In addition to their contrasting temperaments, Grassle became increasingly frustrated with her lack of dialogue and screen time. She often approached Landon with her concerns but was brushed off, and her lines remained a mere side note on the show. Grassle's growing discontent, coupled with her demands for a raise, caused more friction between her and Landon. Co-star Melissa Sue Anderson, who played oldest daughter Mary Ingalls, recalled a particularly heated day on set.
"Any creative ideas Karen may have had were consistently shot down by Mike," Anderson revealed in her 2010 memoir, "The Way I See It: A Look Back at My Life on Little House". "It must have been very frustrating for her. … so it went: a lot more of 'More coffee, dear?' and 'Close the door!' Until one day, she stormed off the set. … This kind of behavior just didn't happen on Michael Landon Productions."
RELATED: 'Little House on the Prairie': Melissa Sue Anderson Recalled the Day Karen Grassle 'Stormed Off the Set'
Karen Grassle wanted more lines in her last 'Little House' episode
When Little House went in to its eighth and final season, Grassle anticipated a sizable stake in her last episode but was sadly disappointed when Caroline's lines were reduced to the retelling of an old folk tale about "Stone Soup". She confronted Landon and reminded him that her contract detailed a guarantee of her having two substantial episodes per season.
"If you count the words, it's a big part," Landon told her, according to Grassle's book "Bright Lights, Prairie Dust". "Go ahead and sue. Any judge will say this is a big part."
After Grassle told Landon she wanted him to honor his commitment, he suggested she bring it up to the network. The following silence spoke a thousand words.
"A small disbelieving shake of my head, I held myself tall, and walked back to my dressing room as he called to my back, 'You're not a nice person!'" Grassle recalled. "I'd achieved nothing but my self-respect."
RELATED: 'Little House on the Prairie': Melissa Sue Anderson Revealed Michael Landon's Real Name, and What He Originally Wanted It to Be
'Little House' co-stars made amends
Despite their past difficulties, Grassle and Landon ended "on a positive note" before his death from pancreatic cancer in 1991. Stewart noted that in hindsight, many cast members appreciated Landon's commitment to creating a quality television series.
"Ultimately Karen — and everyone else — knew that it was Mike's show, and he would produce it the way he wanted to," Stewart commented. "I think everyone in the cast agrees today that he worked some magic in terms of touching a lot of hearts. Something we did not always see at the time, and really wouldn't know until years, and in some cases, decades later."