'Little House on the Prairie': Michael Landon Wasn't the Only Cast Member Who Didn't Wear Underwear on Set
'Little House on the Prairie' star Michael Landon was known leave his underwear at home and one co-star sometimes followed the same practice.
Bonanza star Michael Landon created Little House on the Prairie in 1974 and played the lead character of Charles Ingalls. Landon had a reputation for being a bit vain, which included coloring his hair, often going shirtless, and leaving his underwear at home. Another Little House co-star also tended to go "commando" on set when filming in a particularly hot location.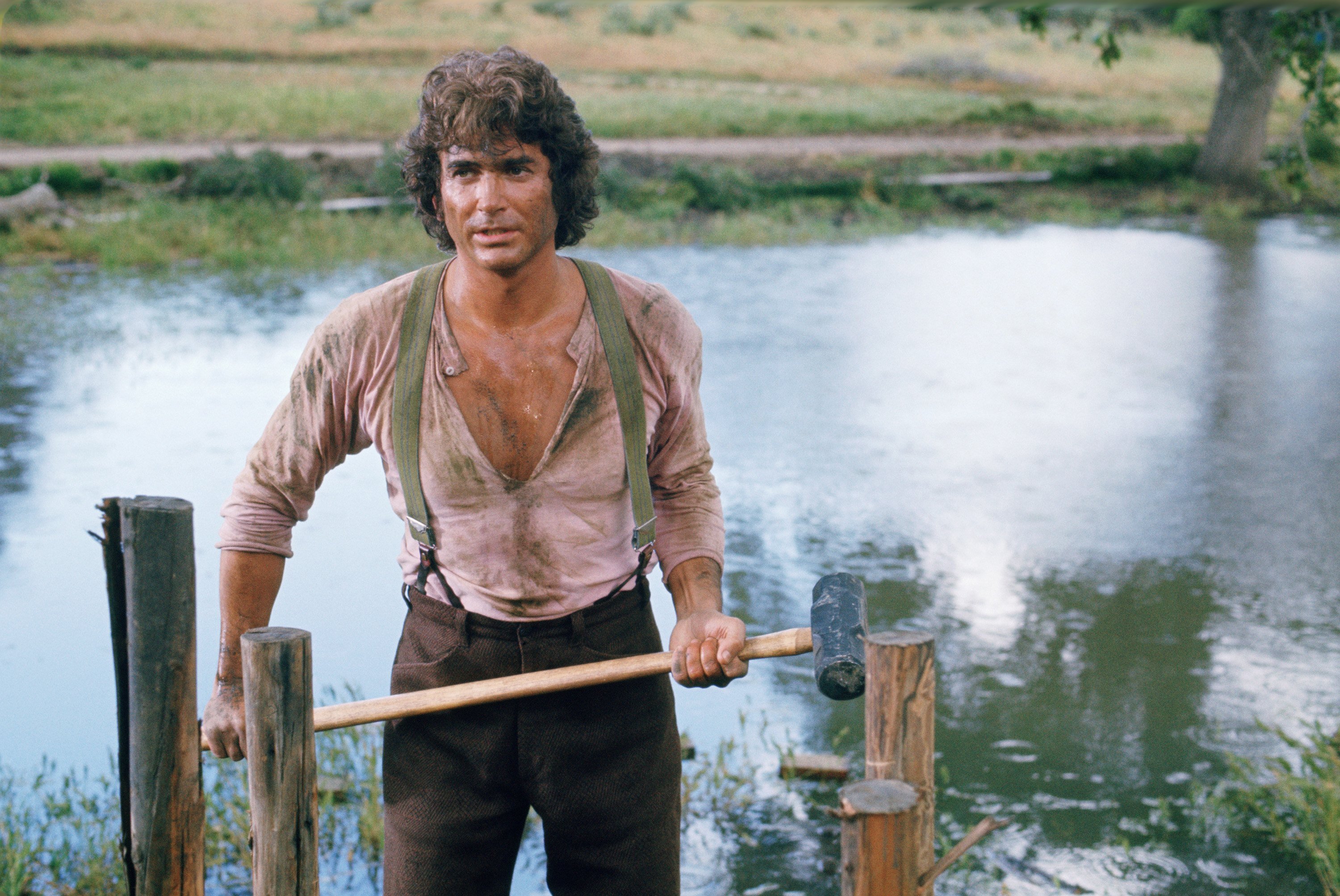 'Little House' star recalled Michael Landon's lack of attire
Alison Arngrim shot to stardom as mean girl Nellie Oleson on Little House. In her 2010 memoir, she questioned Landon's fashion choices on set, which included going sans underwear.
"It was the 1970s, so tight jeans and no underwear was a popular fashion statement in Hollywood," she wrote in Confessions of a Prairie B****. "But no underwear beneath his Charles Ingalls homespun trousers? In the 1800s? What on earth was he thinking?"
Arngrim assumed that since their many of their viewers were women in their 40s, Landon's wardrobe – or lack thereof – was strategic.
"Michael knew exactly what they liked," Arngrim remarked. "So the pants remained tight, the underwear remained in the drawer, and the shirt stayed off, displaying his even, perfectly tan chest, totally hairless, with the wide suspenders crossing right next to each nipple."
Miss Beadle had a trick to staying cool on the 'Little House' set
Charlotte Stewart starred as Walnut Grove schoolteacher Eva Beadle on Little House for the show's first four seasons. She recalled comments about Landon's penchant for ditching his drawers and revealed that she adopted the same practice when filming in the scorching location of Simi Valley, California.
"Much has been made of the fact (mostly by Alison) that Mike Landon didn't wear underwear while he worked," Stewart wrote in her memoir, Little House in the Hollywood Hills: A Bad Girl's Guide to Becoming Miss Beadle, Mary X, and Me. "Well guess what? Neither did I – at least not in Simi Valley, where temperatures were regularly out of control."
Still, Stewart had to be more careful since she was always outfitted in skirts on the historical drama.
"Unlike Mike, who wore his woolen pants like a glove," she commented, "and often left little doubt regarding his gender, my commando status was as discrete as could be."
Charlotte Stewart's cover was almost blown by a wasp
Stewart described an encounter with an insect on set that almost caused her secret to be exposed.
"Once I nearly gave the cast and crew quite a show when my skirt was invaded by a wasp," the Little House alum wrote. "It happened in front of the schoolhouse while a lot of people were milling around between takes. My first terrified impulse was to throw the skirts up over my head and get the thing out"
Thankfully, she was aided by a crew member who took her to a more secluded location to shoo away the stinging pest.
"Fortunately Richalene Kelsay, the wardrobe person, grabbed my arm and dragged me around the back of the church," Stewart remembered, "where we could flush the beast out and I could avoid advertising my wares."