'Little House on the Prairie': Michael Landon Was 'Worshipped by Everyone' on the Set Says Melissa Francis
Michael Landon played Charles Ingalls for 9 seasons. Here's what Melissa Francis said about the love the cast and crew had for him.
Little House on the Prairie star Michael Landon played Charles Ingalls from 1974 to 1983. He was revered by fans as well as the people he worked with. Melissa Francis, who played Cassandra Ingalls, says everyone on the set "worshipped" the late actor and producer. Here's what she revealed about Landon.
Michael Landon was 'worshipped' by his staff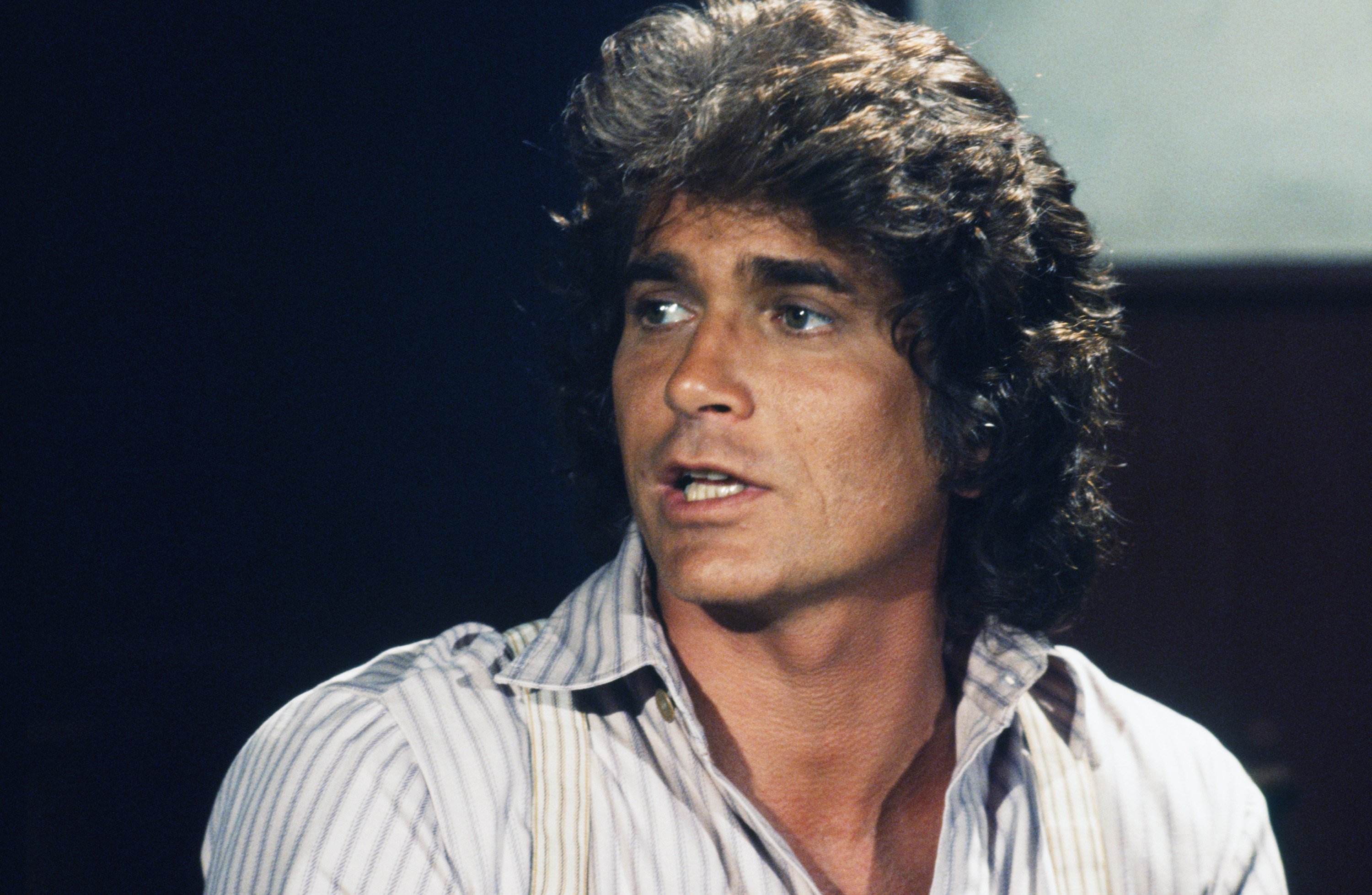 Landon often used the same crew and sometimes the same cast members for different projects. He made an effort to keep his best workers employed and he tried to create a fun working environment. As a result, he was well-liked by most of the people he worked with, according to Francis in her book Lessons from the Prairie. His employees would "throw themselves" into their work so they could make him proud.
Francis says most of the cast and crew were happy to be steadily employed, and they worked hard to show their appreciation. They would sometimes even work overtime (without overtime pay) if Landon needed another take at the end of the day. "A favor to a friend," wrote Francis.
She says Landon "paid" them back by making sure they had steady employment. Since job security is "unheard of" in the entertainment industry," his employees remained loyal.
Karen Grassle says Michael Landon laughed and joked with the crew
Karen Grassle (she played Caroline Ingalls) says Landon made a point to treat the crew well. In her book Bright Lights, Prairie Dust, Grassle says Landon used to "hang out with the crew, be jolly and social." He treated them the same as he treated the actors. In her book My Prairie Cookbook, Melissa Gilbert (she played Laura Ingalls) says Landon treated the cast and crew like family. However, when it was time to work, he would be serious and get down to business.
Victor French loved and admired Michael Landon
The late Victor French was a close friend of Landon's. He was not only a co-worker but also someone he deeply loved and admired. He once told the Los Angeles Times he was "working with the man I love." French was thrilled to play Mark Gordon on Highway to Heaven because he was able to work alongside  his good friend. French also worked with Landon on Bonanza.
French told the Los Angeles Times that Landon insisted on casting him as Gordon. He didn't want to hire the typical good-looking, young star. French believed Landon was such a big success because he focused on quality. He also didn't let his shows get too syrupy, even when a sensitive topic was addressed, reports the publication.
French was so moved by Landon's work that he cried one day while watching an episode from one of his shows. "There probably aren't many people who would have the guts to do it straight," said French. "I went home and started watching one of our shows that had a quadriplegic actor in it, and I started crying. I thought, 'Thank God, I'm in a show in which that actor is able to do that [role].'"
RELATED: 'Little House on the Prairie': How Karen Grassle Really Felt About Her Co-Stars
Follow Sheiresa Ngo on Twitter.