'Little House on the Prairie': Michael Landon's Brave – And Witty – Reaction When Told His Cancer Treatment Would Affect His Hair
Michael Landon created and starred in Little House on the Prairie as patriarch Charles Ingalls from 1974 to 1983. Known for keeping up his appearance, the Bonanza alum was especially particular on his hair care. When he was diagnosed with pancreatic cancer in 1991, Landon knew that chemotherapy would impact his hair yet the actor responded to the news with his trademark humor and grace.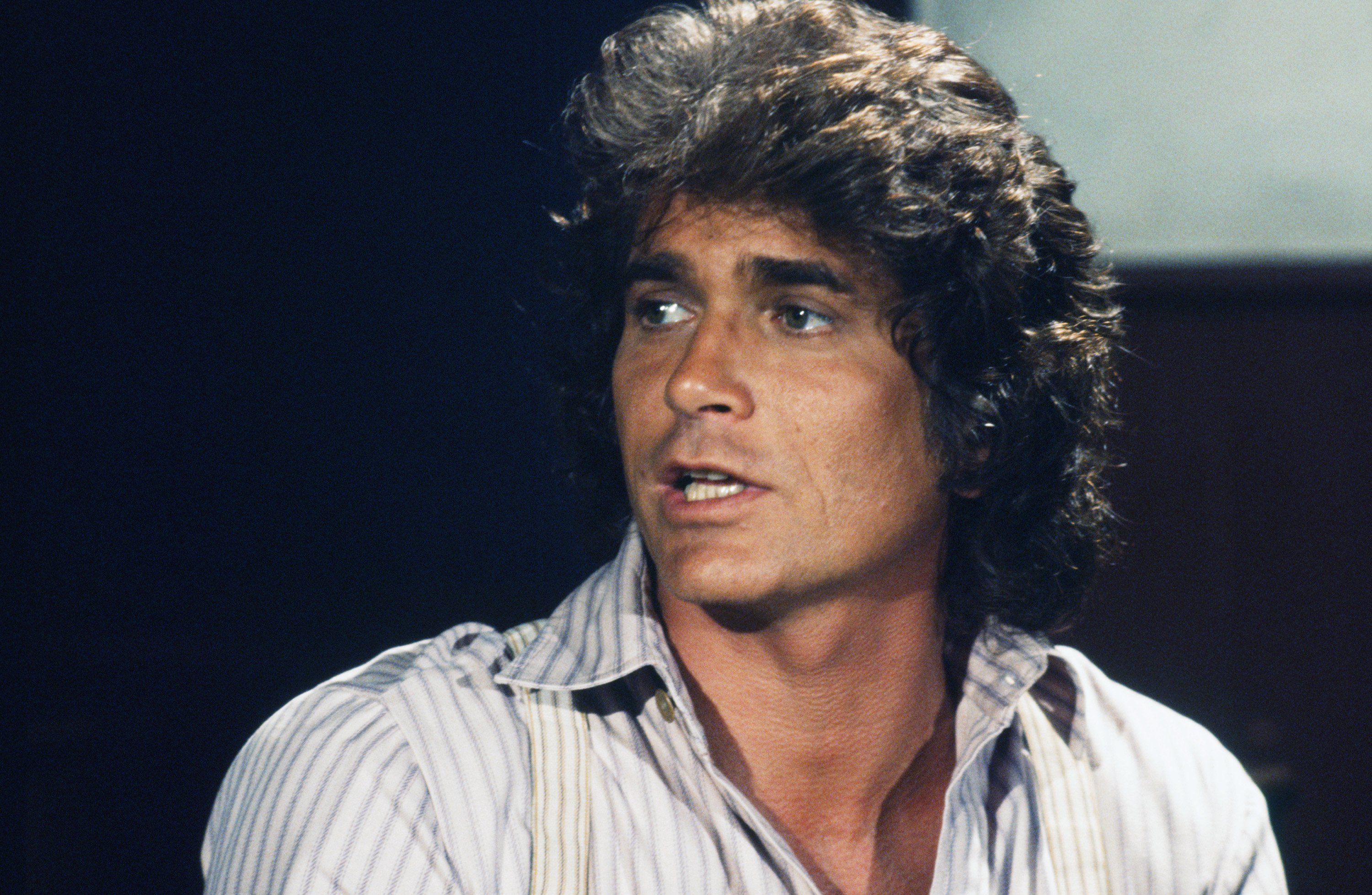 Michael Landon considered his hair a 'gift'
Landon's dark brown locks were one of his trademarks as an actor which he appreciated from a young age. He admitted he considered his massive mane one of his greatest assets.
"I have something about hair," the Highway to Heaven star told the Washington Post in 1983. "I was positive when I was a kid that God had given me a gift, the same as Sampson had."
Always prioritizing the condition of his tresses, Landon noted how he would let the length max out even as a high school athlete, convinced it gave him more confidence and strength.
"I weighed 125 pounds in senior high school and I was the best javelin thrower in the United States by far," he remarked. "Well that just doesn't make sense. But it does to me because I'd let my hair grow longer and longer and longer."
RELATED: 'Little House on the Prairie': Why Alison Arngrim Called Michael Landon 'One of the Biggest Walking Bundles of Contradictions'
'Little House' star wanted humor at his funeral
Landon was open about his terminal diagnosis in 1991, even speaking on The Tonight Show with longtime pal Johnny Carson about his condition. His interview was laced with plenty of jokes interspersed in their conversation. Alison Arngrim, who played Nellie Oleson on Little House for seven seasons, recalled attending Landon's funeral and how her former boss wanted his legendary humor to be a part of the service.
"Michael had insisted his funeral be funny, and he got his wish," Arngrim wrote in her memoir, Confessions of a Prairie B****. "Some people had wondered if Michael would have a religious funeral when he died. He did. It was Jewish. But even the rabbi made fun of him."
When speaking of Landon's life and temperament, the rabbi included how the Little House star reacted to news that his hair would most likely fall out during cancer treatments.
"He spoke of Michael's response when the doctors told him that chemo treatments would destroy his beautiful mane of hair," Arngrim shared. "He said, 'I'm rich, I'll buy a hat.'"
Michael Landon's funeral was attended by 'Little House' cast
Arngrim was able to reconnect with her former Little House co-stars at Landon's funeral in California. She revealed that the press swarmed the service even though the location was supposed to be kept quiet.
"The funeral at Hillside Memorial Park in Culver City was beautiful, even with the five helicopters whirring furiously over the building during the entire service," Arngrim said. "Almost the whole cast was in attendance."
Almost on instinct, the Little House alums gravitated toward the same seating arrangement as they had during many scenes on the historical drama.
"When we settled and looked around, we all noticed it," Arngrim wrote. "We had taken our seats in exactly the same position we sat in when we did church scenes on the show. … It was as if Michael had called us with his old megaphone, and we'd all gone on autopilot and gotten into formation."
Landon died on July 1, 1991.
RELATED: 'Little House on the Prairie': How Melissa Gilbert Reacted to Alison Arngrim Leaving the Show