'Little House on the Prairie': Michael Landon's Daughter 'Was in So Much Trouble' After Saying This to Melissa Gilbert
Michael Landon created Little House on the Prairie after leaving his starring role on Bonanza. Casting several young actors for the historical drama, Landon chose 10-year-old Melissa Gilbert to play the central role of Laura Ingalls.
Gilbert attended the same school as Landon's daughter, Leslie. Though she was a bit older than Gilbert at the time, Leslie apparently needed some work on keeping secrets.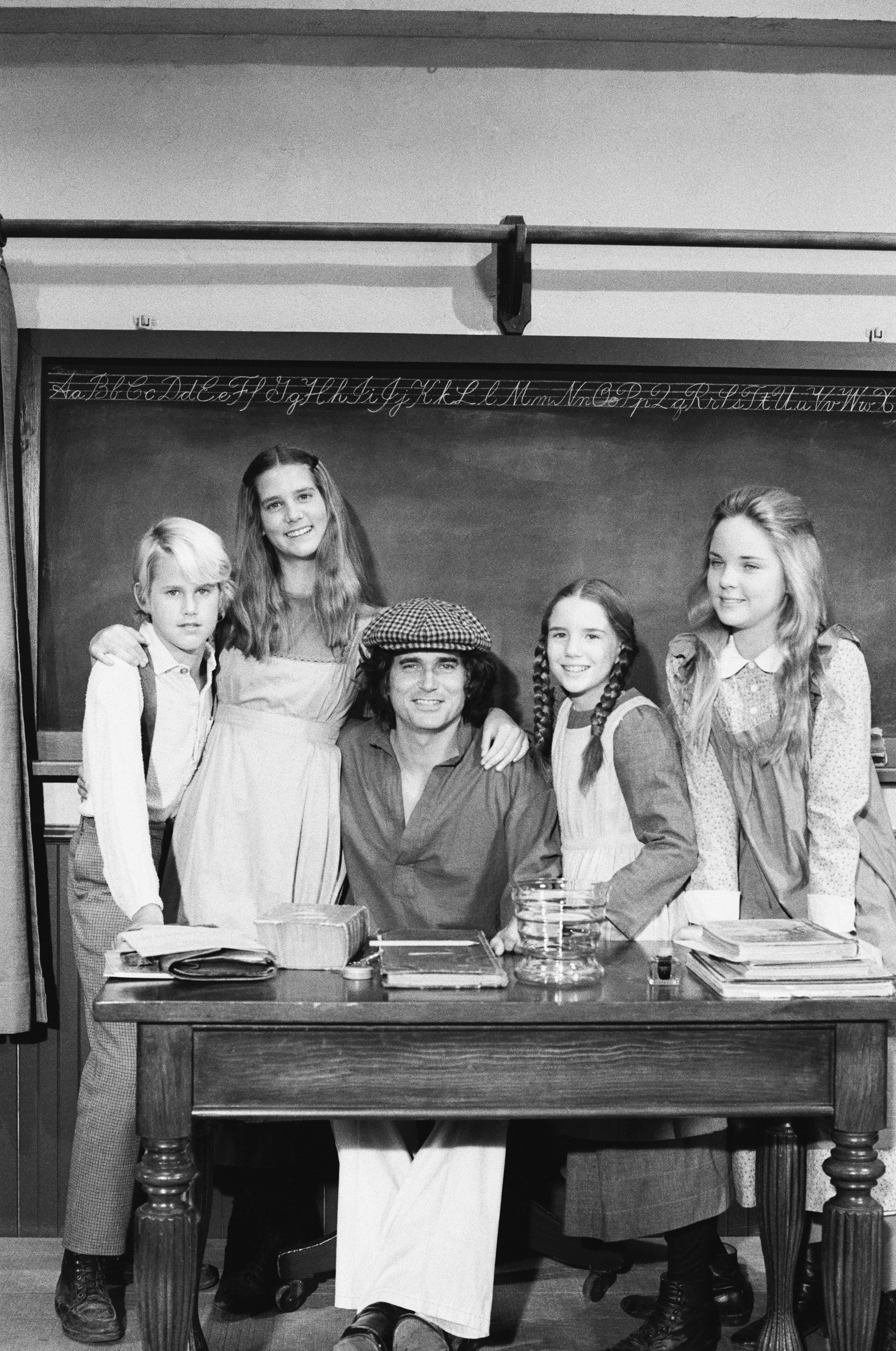 Casting Mary and Laura Ingalls for 'Little House on the Prairie'
Producer Kent McCray recalled the large turnout he and Landon received when casting began for Little House on the Prairie, which included numerous aspiring young actors.
"NBC's casting department told us to test a few children for the show," McCray said in Marianne Rittner-Holmes' book Kent McCray: The Man Behind the Most Beloved Television Shows. "We set up a stage at Paramount and brought them in. I forget how many children we had, but it was a bunch."
After several kids auditioned, McCray and Landon had some decisions to make over who would get the primary roles of Laura and Mary Ingalls.
"At one point, Michael and I were on a break and we walked down to the men's room," McCary recalled. "Mike asked who I liked. I mentioned one girl I thought would be good as Laura. He said, 'The other girl that tested for Laura, I think she'd be good for Mary.' Mike and I agreed, and NBC, too, that Melissa Gilbert would play Laura, and Melissa Sue Anderson would play Mary."
Leslie Landon introduced herself to Melissa Gilbert in a memorable way
Reflecting on when Little House was cast, Leslie recalled her father mentioning that one of the show's new co-stars went to her school. The information regarding who was selected for the series hadn't yet been made public.
"One of the times I almost got myself in deep water was my dad telling mom before he announced the casting for Little House that he had found his 'Half-Pint,'" Leslie said in the book. "He talked about Melissa Gilbert. Then he looked at me and said, "Leslie, I think she actually goes to the same school with you and Mike [Landon Jr].'"
Leslie wanted to meet Gilbert in person, not realizing she was supposed to keep any casting news under wraps.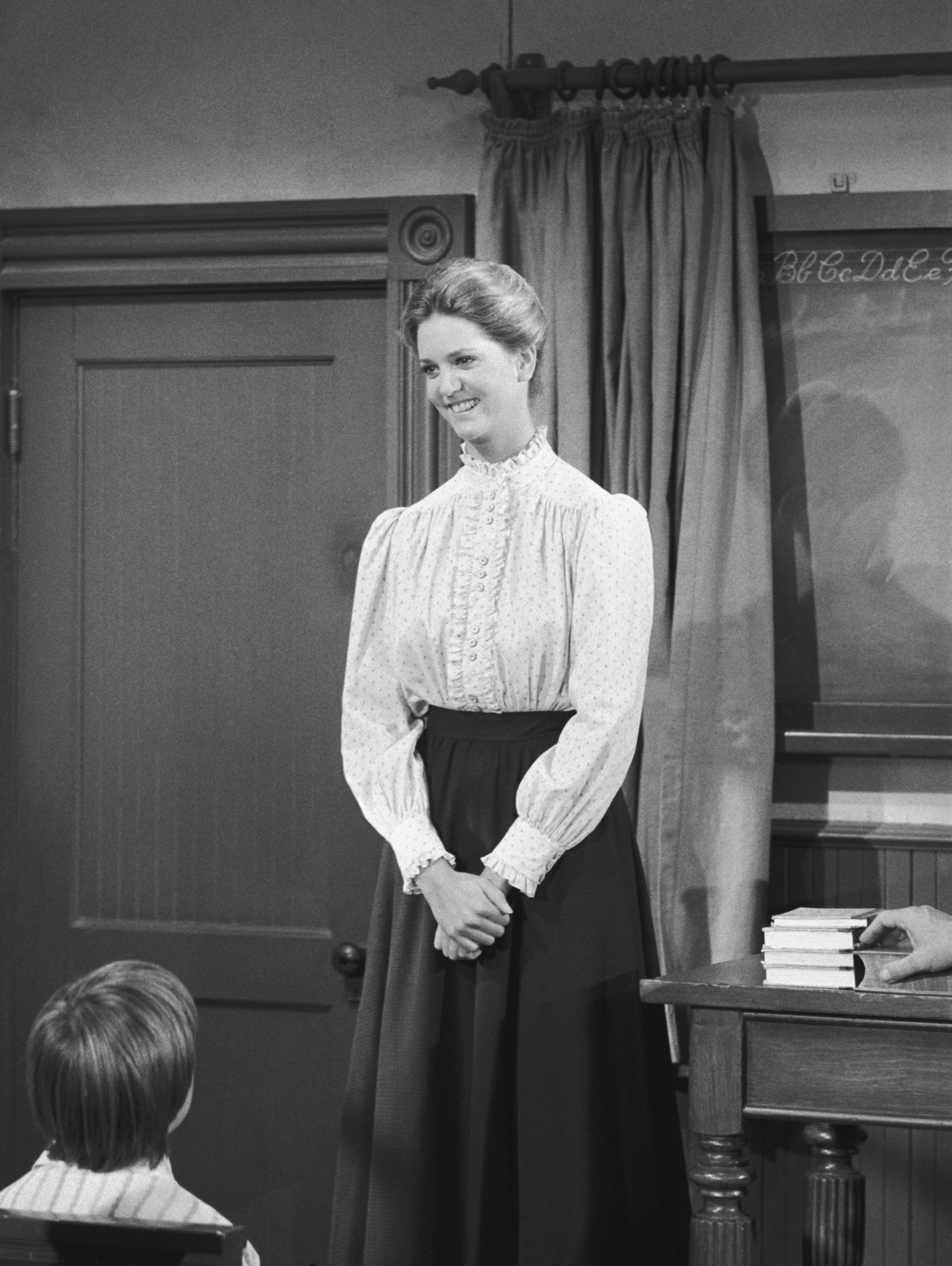 "So, the next day I asked a teacher where Melissa Gilbert was and she pointed her out to me," Landon's daughter said. "I walked over to her and I introduced myself. Then I said, 'Oh, by the way, my dad said you're going to be the next Laura Ingalls.'"
Michael Landon's daughter learned a good lesson
Leslie described Gilbert's reaction to the news, not realizing that she just spilled the beans on some confidential information. She soon found out the gravity their interaction when she saw her father.
"[Gilbert] just jumped up from the table and ran off," Leslie explained. "I thought, 'Oh, okay.' I got home that night and my dad came to the door. Oh my goodness, I was in so much trouble. Melissa knew before her agent, before anyone from my dad's office called him."
Leslie – who later played school teacher Etta Plum on Little House – was able to see the humor in the incident when telling Rittner-Holmes the story for her book.
"That was very funny," she commented. "I learned from that moment on that I had to be very careful with what I heard at the dinner table."