'Little House on the Prairie': Miss Beadle Actor Charlotte Stewart Was 'Hooking Up' With This Co-Star
The family drama Little House on the Prairie gave Charlotte Stewart a steady acting gig for the show's first four seasons. Playing school teacher Eva Beadle, Stewart exuded a traditional, wholesome persona on the series. 
Apparently, Stewart went a bit against character behind the scenes and spent some quality time with one of her co-stars after he split from his wife.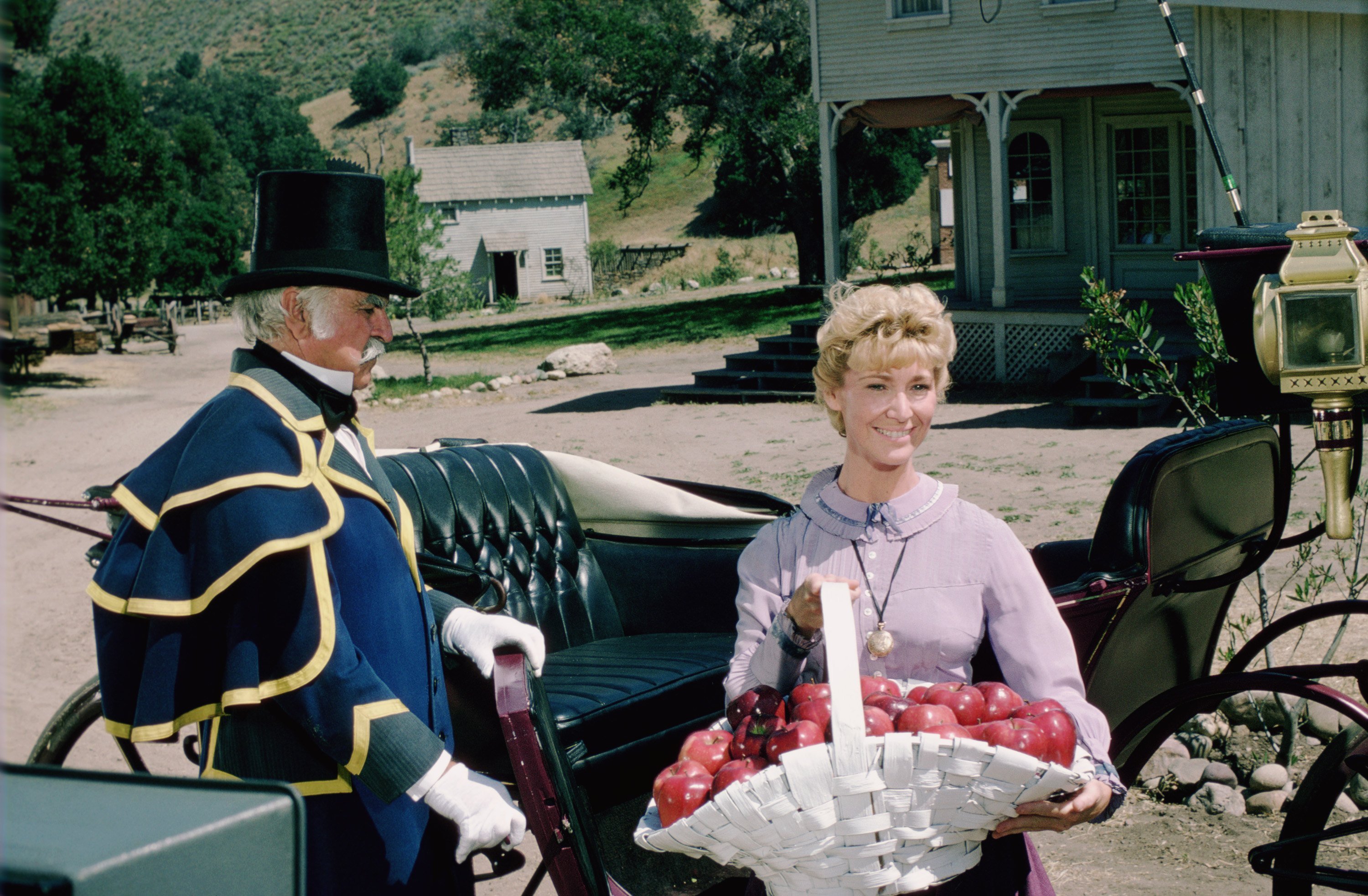 Miss Beadle and Mr. Edwards got close
In her memoir Little House in the Hollywood Hills: A Bad Girl's Guide to Becoming Miss Beadle, Mary X, and Me, Stewart shared her experiences working on Little House. Forming close bonds with cast members including Karen Grassle and Katherine MacGregor, Stewart mentioned another star high on her list.
"Another of my favorite co-stars was Victor French, who played Mr. Edwards," she recalled of the actor who portrayed the burly mountain man. "A lot of fans never got to see past the bearded, backcountry, yee-haw charm of the character he played to know what a passionate and fine actor he was."
During French's stint on Little House, he was trying to cope with marital difficulties and turned to Stewart for comfort.
"He was dealing with the end of his marriage with his wife Julie, and was absolutely devastated by the divorce," Stewart explained. "Out of the blue, he called me one night at home. Poor guy, it was clear how torn up he was. I told him to come over. … We sat up for a long time drinking, talking about marriage, divorce, and life. And he ended up spending the night."
Charlotte Stewart and Victor French continued their 'occasional thing'
Stewart called their first evening together "the start of an occasional thing between us," where French would invite her out and then they'd make their way back to her place.
"Usually Victor would call and say he was having dinner with one of the producers, Kent McCray and his wife, and would I like to come along?" she wrote. "We'd go out, have a good time and he'd stay over."
While the Little House alum was very fond of French, she never hoped for a serious commitment.
"It was never a romance," Stewart revealed. "I was never after him – I simply adored him. We had a lot of fun together – how could you not with Victor? Sometimes we'd lie in bed and joke about what fans would say if they found out that Miss Beadle was hooking up with Mr. Edwards."
'Little House' alum raved about her co-star
Clearly, Stewart thought highly of French both personally and professionally. She described some of his acting achievements outside of Little House.
"In 1959, French had worked with Leonard Nimoy, Richard Chamberlain, Vic Morrow, and others to found a nonprofit theater company in L.A. called Company of Angels," Stewart remarked. "It's still open today and is the oldest repertory theater in Los Angeles."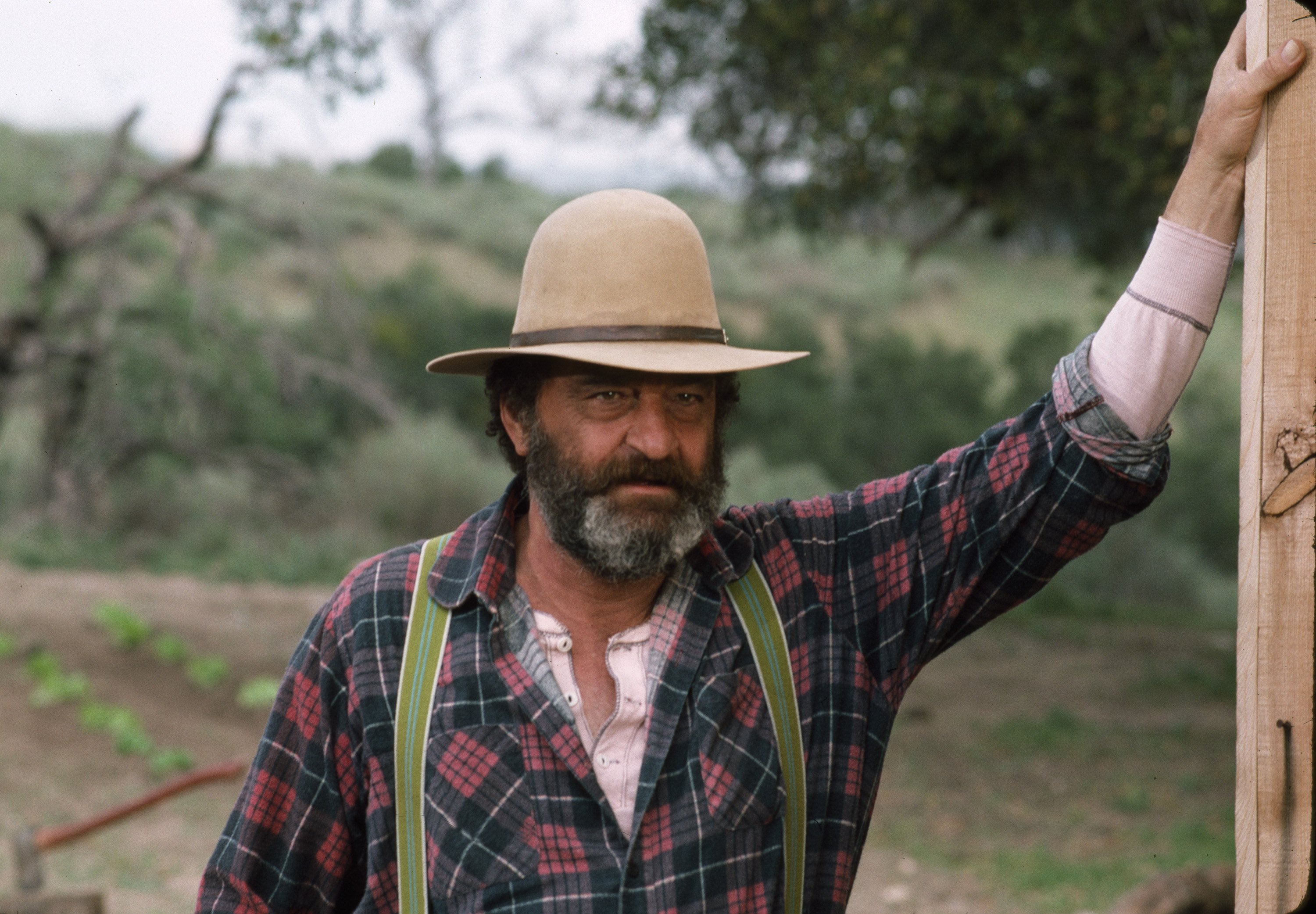 With a great respect for his talent as an actor, Stewart didn't hold back on her pure adoration for French as a person.
"He was also a private acting teacher with a great reputation," she wrote. "More than anything though, he was a big, sweet, funny, lovable teddy bear of a guy."