'Little House on the Prairie': Most Surprising Secrets from Karen Grassle's Tell-All Book
Karen Grassle spilled the beans about what her life was like on the set of 'Little House on the Prairie.'
Karen Grassle has a lot to say about her time on the set of Little House on the Prairie. Here are some of the most surprising secrets the Caroline Ingalls star revealed in her tell-all book, Bright Lights, Prairie Dust: Reflections on Life, Loss, and Love from Little House's Ma.
Karen Grassle was addicted to alcohol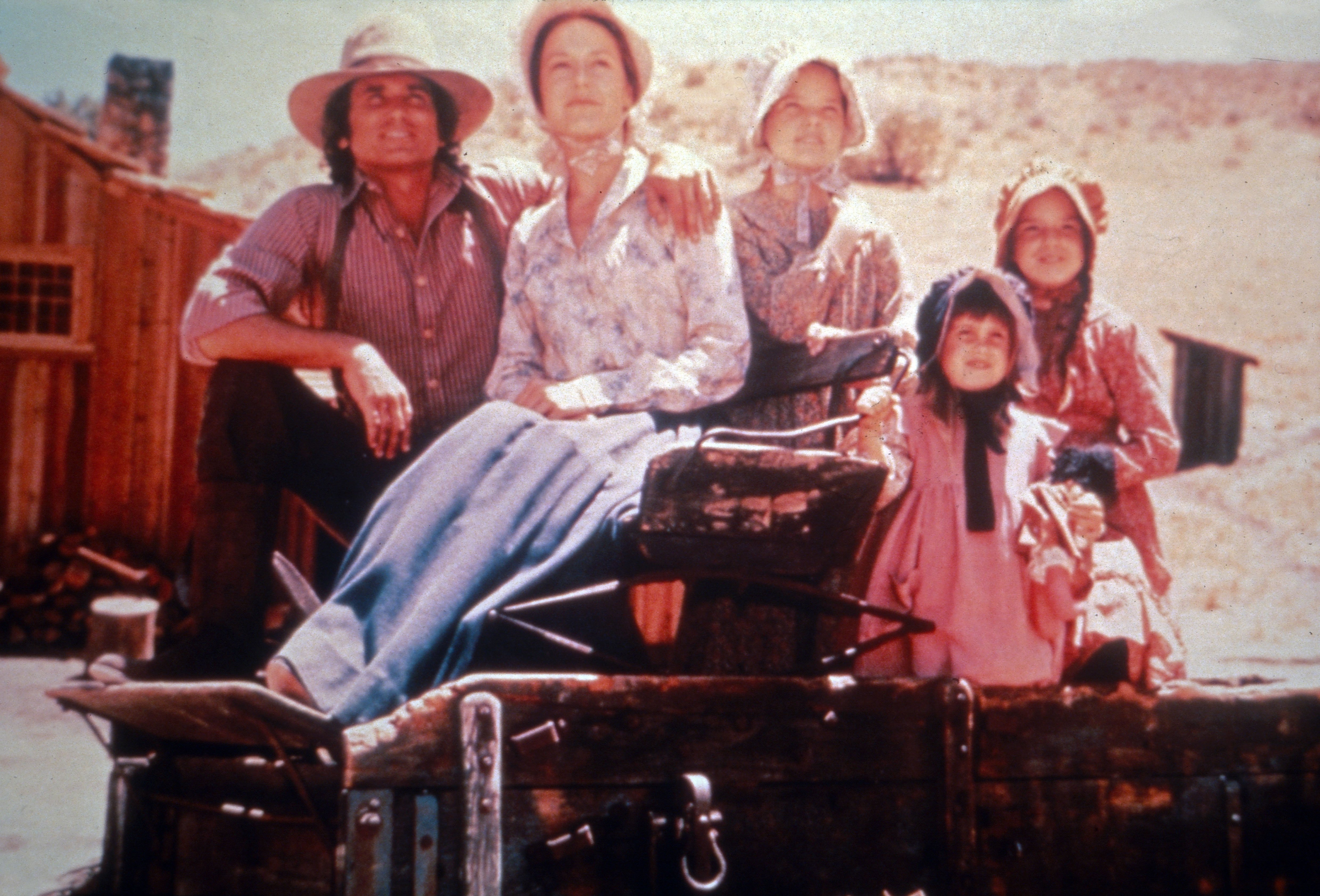 Grassle was different than the character she portrayed on television. She reveals that in real life, she faced alcohol addiction. In her book, Bright Lights, Prairie Dust, Grassle says there were times when she would come to work with a hangover. It was sometimes tough for her to arrive for early-morning scenes because she would still be recovering from a night of drinking.
Michael Landon allegedly had an affair with an 18-year-old
Grassle says Landon allegedly started an affair with Cindy Clerico (now Landon) when she was 18 years old. At the time, Landon was married to his second wife, Lynn Landon. Grassle says Landon's behavior changed suddenly. According to her, he had long conversations with Cindy, and they began walking further away from the rest of the cast and crew. Cindy started as a stand-in for one of the actors. Eventually, she was promoted to a makeup artist.
Grassle says Landon's wife, Lynn, discovered the affair and followed Landon and Cindy to one of the places they used to meet. She heard a vodka bottle was thrown, and the incident ended up in the tabloids. According to Melissa Gilbert in her book Prairie Tale, she heard that Lynn threw a vodka bottle at Landon's head.
Grassle says Landon and Cindy moved in together, and Cindy became pregnant before Landon's divorce was finalized. They were married in 1983 until his death in 1991.
Katherine MacGregor didn't get along with Michael Landon
Landon was loved by many, but some people didn't take a liking to him. Katherine MacGregor, who played Harriet Oleson on Little House on the Prairie, didn't get along with Landon. According to Karen Grassle's book, MacGregor didn't feel that Landon appreciated her. She became so bitter that she refused to appear in the final Little House on the Prairie special (Little House: The Last Farewell).
In her book Confessions of a Prairie B*****, Alison Arngrim (she played Nelly Oleson) wrote about MacGregor's conflict with Landon. She says MacGregor didn't like Landon as soon as she saw him.
"[Michael Landon] was hard not to notice," wrote Arngrim. "He didn't walk. He strutted. He swaggered. Like a peacock. His aura annoyed some people in the cast. I remember Katherine MacGregor telling me she disliked him on sight when, at her audition, he strutted into the room. 'Like a baby bantam rooster!' she howled."
Karen Grassle had a 'fling' with a 'Little House on the Prairie' guest star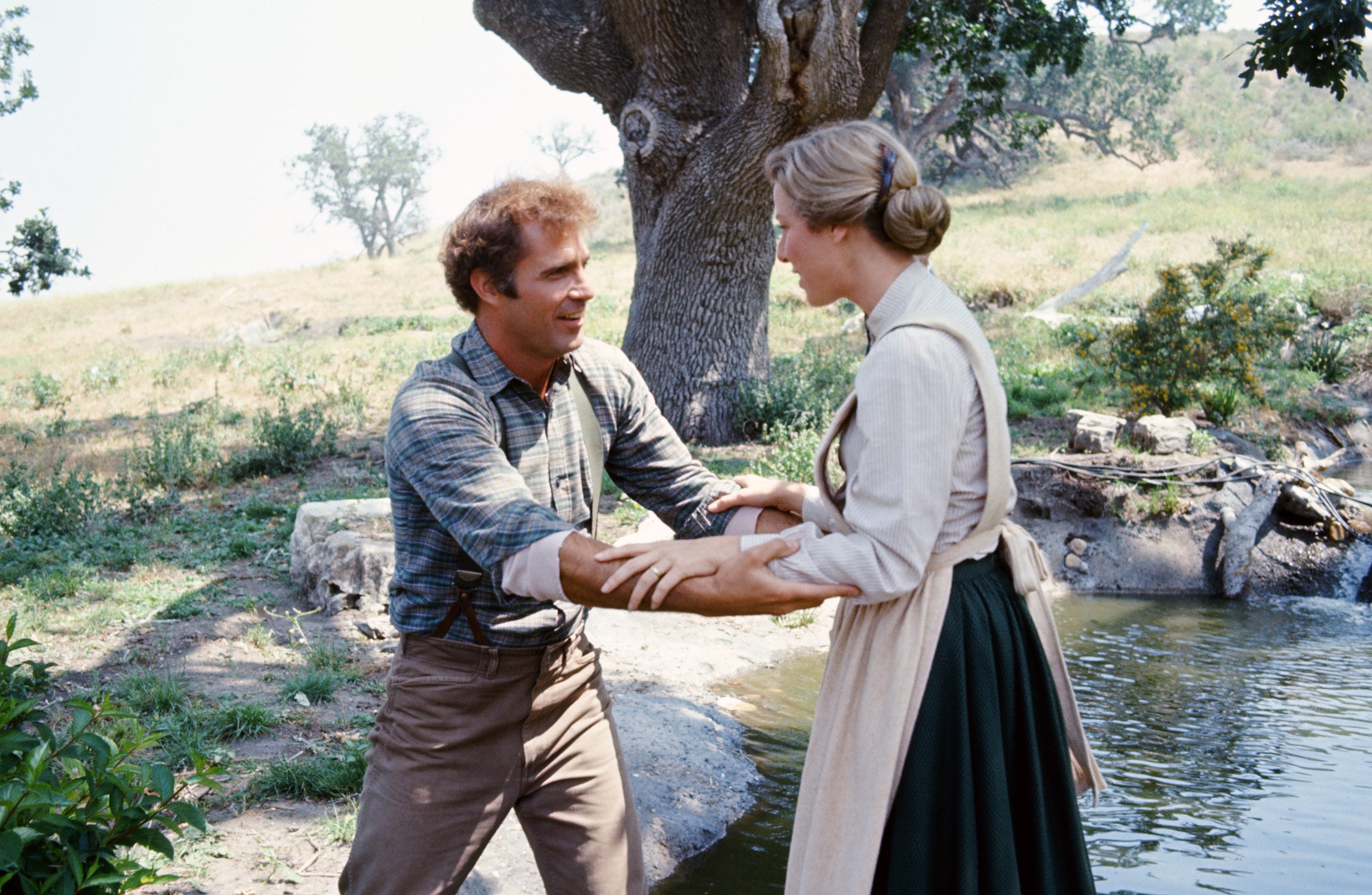 Karen Grassle's book reveals she had a "fling" with guest star Gil Gerard. She says he had an "irresistible" charisma. According to her, he was so charming that even the young girls on the set noticed him. Grassle says the show's hairstylist warned her that while Gerard was attractive, it was best not to get attached. She says the hairstylist told her, "He's for playing, not for marrying."
Grassle was in a relationship with another man, but she felt such a strong attraction to Gerard that she couldn't resist. "While Caroline's boundaries were firm, my own were not, and Gil was distractingly attractive," wrote Grassle.
Grassle became intimate with Gerard. Unfortunately, he called her later with bad news. He told her she would have to go on antibiotics because he had been exposed to gonorrhea.
Michael Landon allegedly told 'disgusting' jokes on the set of 'Little House on the Prairie'
Karen Grassle's book also covered inappropriate comments Landon allegedly made on the set of Little House on the Prairie. "Mike would say 'c***' and make disgusting jokes about how a woman smelled after sex," says Grassle in during an interview with New York Post. Grassle says she felt so uncomfortable that she wanted "to disappear." She remained silent because she was used to the way things ran. At the time, women in the entertainment industry didn't have much say.  
Follow Sheiresa Ngo on Twitter.