'Little House on the Prairie': 'Mrs. Oleson' Actor Katherine MacGregor Connected With Her Fans in a Unique Way
Little House on the Prairie became a family-friendly hit when it debuted in 1974. With Michael Landon as show creator and star, he cast the historical drama with actors from varying backgrounds to portray the townspeople of Walnut Grove.
Playing the haughty and meddlesome Harriet Oleson, Katherine MacGregor was very unlike her character in real life. The Little House star even made herself accessible to fans in a way that few famous people would allow.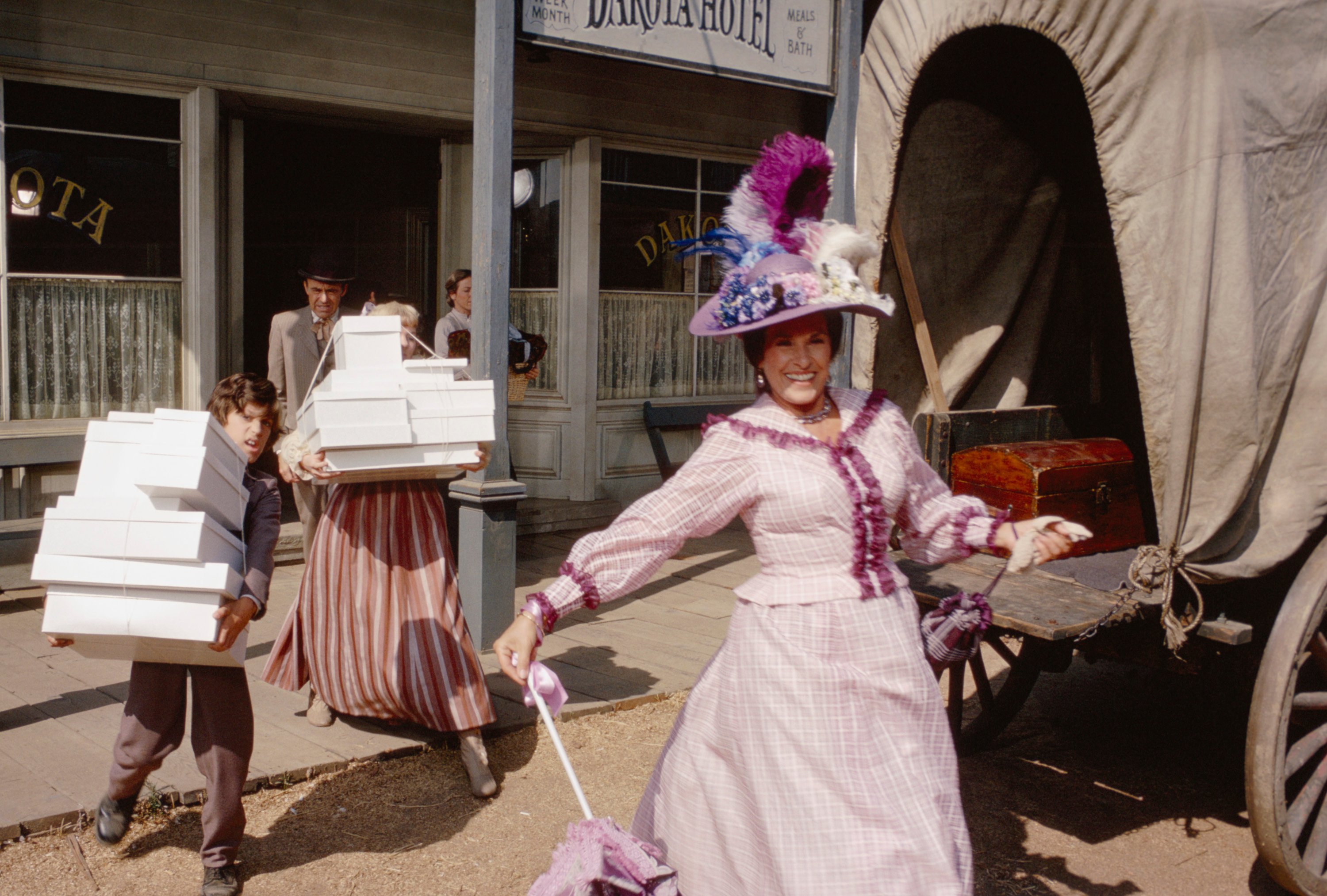 Katherine MacGregor of 'Little House' was in the phone book
In the first four seasons of Little House, Charlotte Stewart portrayed school teacher Eva Beadle. Stewart formed close friendships with some of the show's cast members, including Karen Grassle (Caroline Ingalls) and MacGregor. She described MacGregor as "brilliant at playing the preening, self-centered, peacock Harriet Oleson," where the actor was the complete opposite off camera.
"You really couldn't find someone more different than the character she played," Stewart wrote in her memoir Little House in the Hollywood Hills: A Bad Girl's Guide to Becoming Miss Beadle, Mary X, and Me. "I found her to be such a serene soul, very warm, funny, and unpretentious. I learned, too, that she was also so kind to her fans."
Rather than going to great lengths to maintain her privacy, MacGregor allowed her fans to personally give her a ring.
RELATED: 'Little House on the Prairie': Why Michael Landon 'Was Furious' With Melissa Gilbert at His Daughter's Birthday Party
"Even though she was in one of the top shows on television, there she was, listed in the Hollywood phone book," Stewart revealed of MacGregor. "Fans would call her up at home and she'd chat with them for hours."
'Little House' wasn't Katherine MacGregor's first acting role
MacGregor was a seasoned actor when she landed the role on Little House, with many impressive stage credits to her name.
"Katherine's background, like Karen's, was largely in theater and she brought an almost academic seriousness to her work," Stewart explained. "She'd gotten her start in New York as a dance instructor in the 1940s and went on to work steadily in regional theater and on Broadway."
Soon, MacGregor branched out to TV and film before being cast as the iconic Harriet Oleson.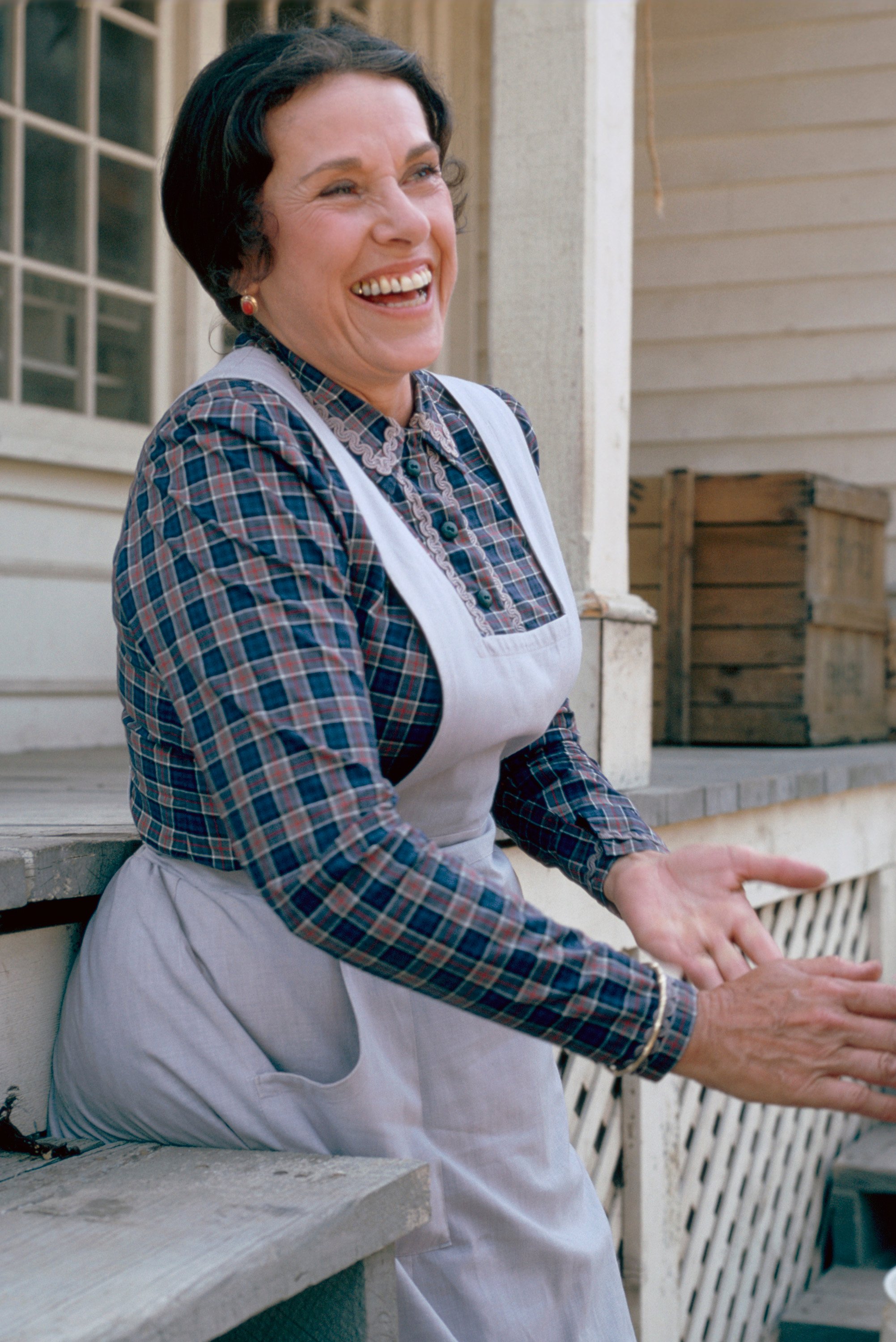 "By the start of Little House, her film and television resume included a small, uncredited role in the Elia Kazan film On the Waterfront," Stewart wrote, "and then a smattering of guest roles on TV shows including Mannix, All in the Family, and Ironside."
Katherine MacGregor hadn't heard of 'Little House' creator Michael Landon
As a true thespian, MacGregor found herself a bit out of her element when she arrived on the West Coast.
"It was a rude awakening coming to Hollywood," she shared, according to Little House on the Prairie's official website. "I was used to doing juicy parts on the stage. I was so choosy. Then I got little parts on television. Secretaries and teachers. I was used to doing sophisticated parts. They didn't know what to do with me. They didn't know what I could do."
When MacGregor was planning to head back to New York, she got the call to audition for the role of Mrs. Oleson.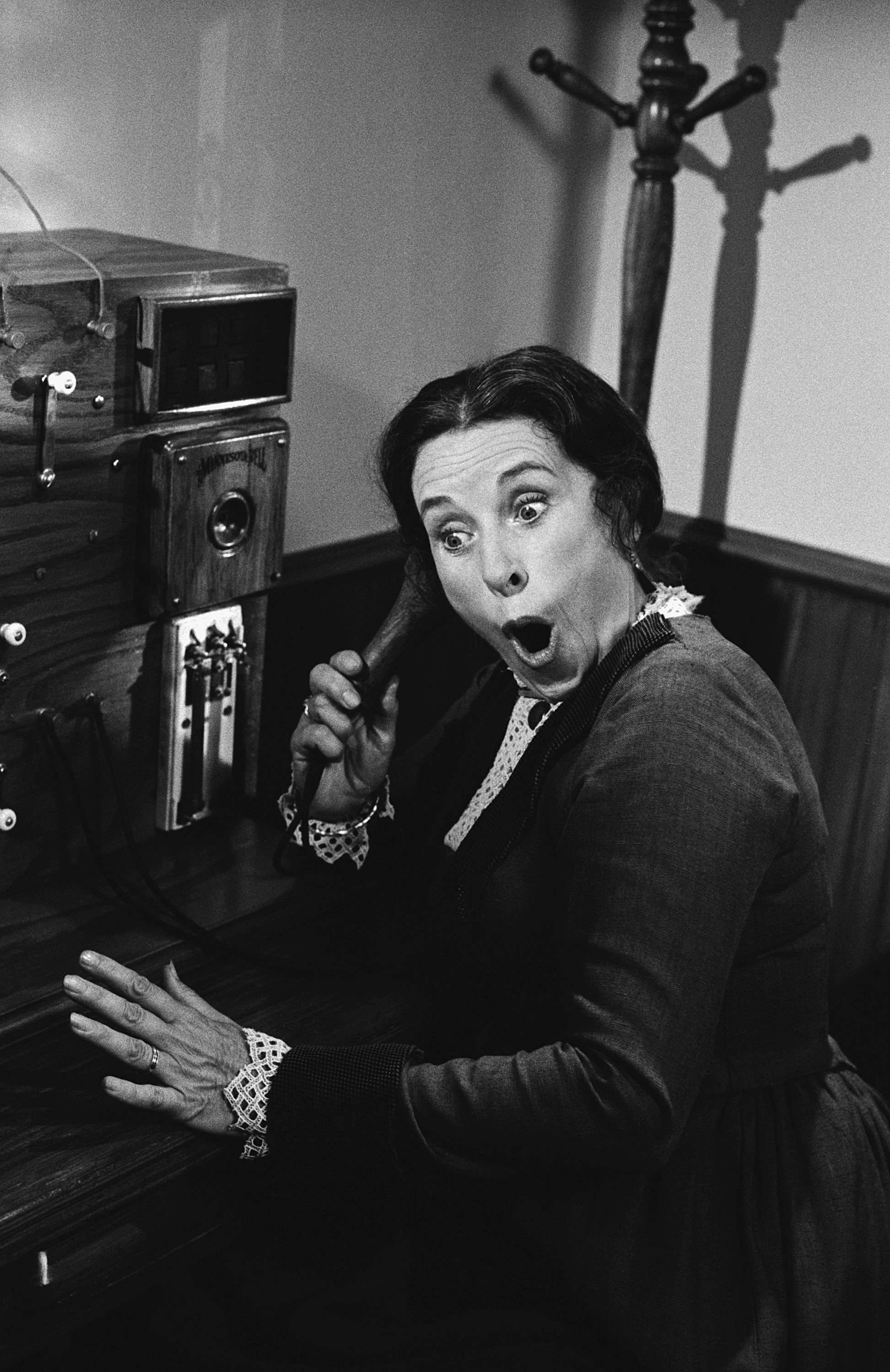 RELATED: 'Little House on the Prairie' Star Michael Landon's Ex-Wife Lynn Noe Formed a Support Group With These Hollywood Exes
"My agent called and said, 'Could you go see somebody this afternoon?'" MacGregor recalled. "And I said, 'Who did you say I'm supposed to meet?' She said, 'Michael Landon.' And I said, 'Well, who's he?'"
While Mrs. Oleson was created as the mean-spirited and gossipy merchant of Walnut Grove, MacGregor decided to add a comic spin on the character.
"I look for the humor of Mrs. Oleson," the Little House alum said. "She was originally painted as just black-and-white mean. Anyone that mean has to be a fool. So I began mixing farce into it. I think the audience counts on seeing Mrs. Oleson fall on her fanny."
MacGregor died in 2018 at the age of 93.