'Little House on the Prairie' Star Alison Arngrim Described Her In-Laws' Response to 'Nellie Oleson' Joining the Family
Alison Arngrim is still identified as nasty Nellie Oleson from 'Little House on the Prairie' and shared what her future in-laws thought of her joining the family.
Alison Arngrim is still known as mean girl Nellie Oleson from Little House on the Prairie despite the series going off the air almost 40 years ago. Arngrim's onscreen reputation preceded her even decades later and caused a bit of a surprise when she and her husband announced their engagement to his parents.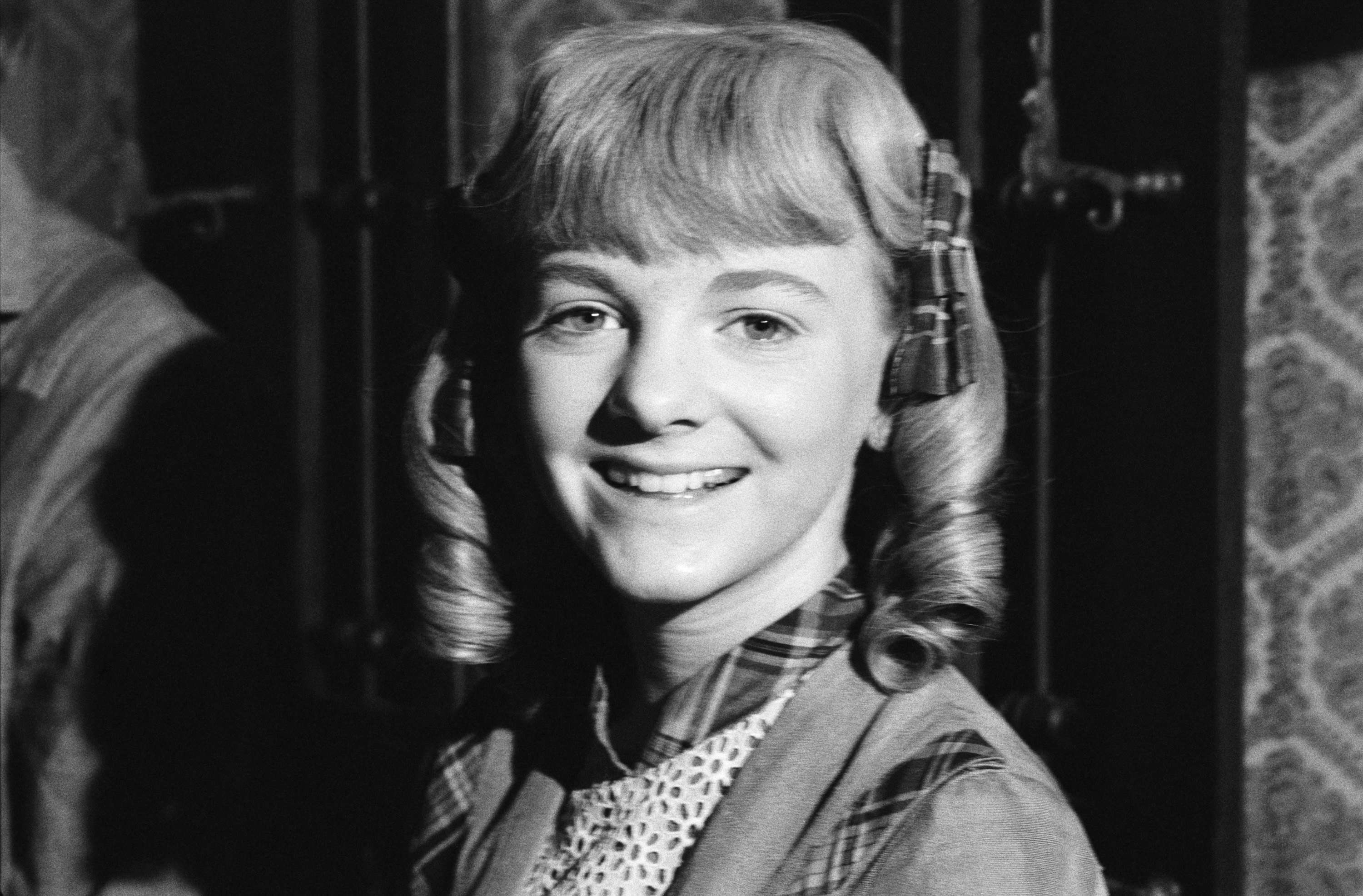 Alison Arngrim's husband didn't know of her 'Nellie Oleson' fame when they met
Arngrim began volunteering for AIDS advocacy in the mid 80s after the death of her former co-star and dear friend Steve Tracy. She met her second husband, Bob Schoonover, while he was the director of the Southern California AIDS Hotline, according to her book, Confessions of a Prairie B****.
Apparently, Schoonover hadn't been a Little House buff and didn't realize Arngrim's claim to fame. Soon enough, he learned of her acting career as the two began dating. When they got engaged, Schoonover wanted to share the happy occasion with his parents.
"Before I got married to my husband, Bob, he called his parents to tell them the news [of our engagement]," Arngrim told Everything Zoomer in 2017. "They said, 'Oh great! What does she do?' And he told them I was an actress and they said, 'Amazing! Has she been in anything we would have seen?' So, Bob tells them about Little House on the Prairie and they immediately wanted to know who I played."
'Little House' star's in-laws were taken aback by the 'Nellie' name
Schoonover's parents must have been viewers of Little House since they were obviously aware of the formidable character of Nellie.
"He said, 'Nellie Oleson', and I swear, it was like the line went dead," Arngrim recalled. "It was the longest, most uncomfortable a-pin-could-have-dropped silence I've ever experienced."
The groom-to-be decided to play up Arngrim's television persona after hearing his parents' trepidation at his news.
"Then they finally asked, 'She isn't like she is on the show, is she?' " the Little House alum shared with a laugh. "And Bob said, 'Yeah, she's a total b****, that's why I'm marrying her!' "
Alison Arngrim wasn't like her 'Little House' character
Arngrim revealed that she was a reserved and quiet child, quite different from the bully she portrayed on Little House.
"I was very shy as a kid," she explained. "I was more the type who got beaten up by a Nellie Oleson in the schoolyard. This character was the opposite of me—I was never that brazen, and the things Nellie did and said to people I would never dare do or say. But I got to be somebody else completely and it was outrageous."
Little House remains a fan favorite and still garners a massive number of viewers thanks to syndication and streaming services. Arngrim is amazed at the show's continued popularity.
"We didn't know it would be iconic at the time," the former Little House star remarked. "I'd never read the books, so I had no idea who Nellie Oleson was until I went to the audition. But most of us on the show didn't think it would last longer than the first season. … If you'd told us back then that, 40-odd years later, people would be streaming the series on laptops and watching it on their phones, we wouldn't have believed you."