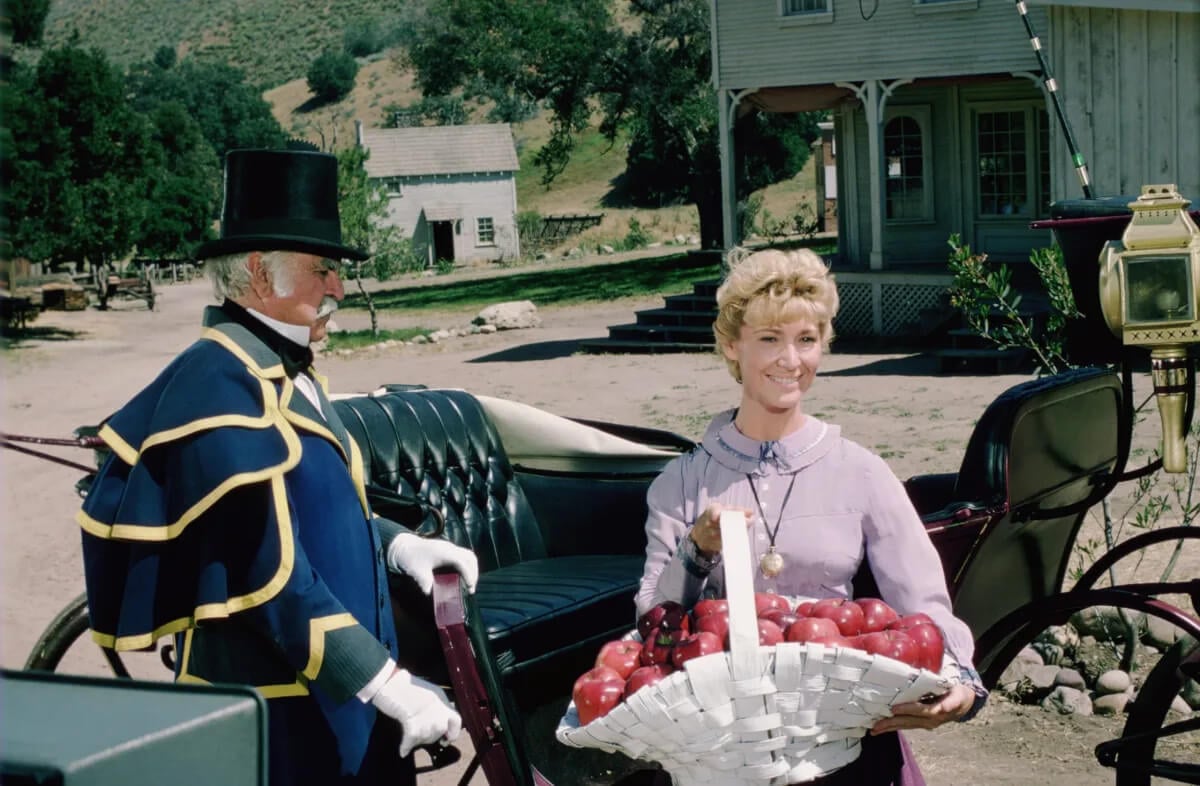 'Little House on the Prairie' Star Charlotte Stewart Recalled Her 'Fling' With This 'Waltons' Actor
Charlotte Stewart of 'Little House on the Prairie' discussed her personal life in her 2016 memoir, including this romance with a star of 'The Waltons'.
Charlotte Stewart portrayed Walnut Grove school teacher Eva Beadle in Little House on the Prairie from 1974 to 1977. She had an extensive list of acting credits to her name when she landed the steady gig, including appearances on Gunsmoke, Bonanza, and The Waltons. During her guest spot on the family-friendly drama, she got to know one Waltons cast member exceptionally well.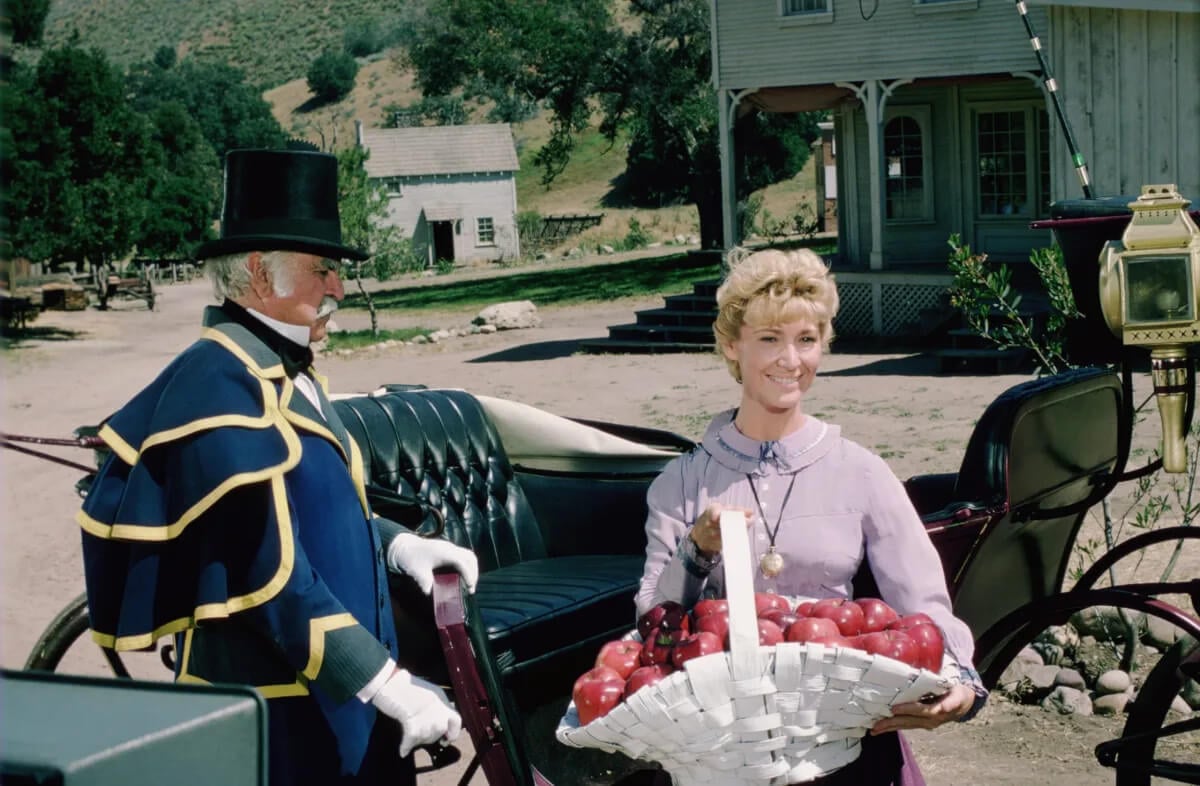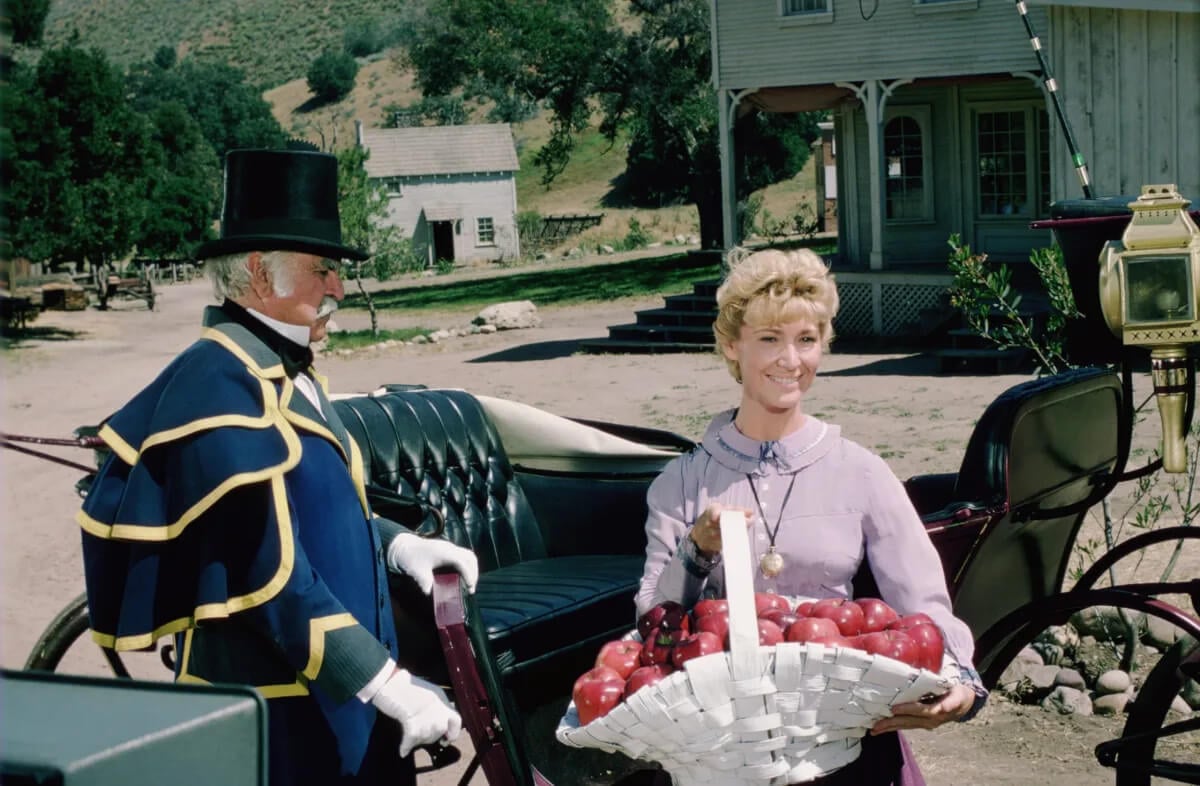 Charlotte Stewart met Ralph Waite on 'The Waltons' set
In her 2016 memoir, Stewart described getting to know some cast members of The Waltons during her guest appearance in 1972.
"I ended up being cast in the show's pilot episode, where I met Ralph Waite, the actor who played John Walton, Sr.," she wrote in her book Little House in the Hollywood Hills: A Bad Girl's Guide to Becoming Miss Beadle, Mary X, and Me. "Like all sets, there was a great deal of downtime between takes, and I learned what an unusual background he had for an actor."
The Little House alum got acquainted with Waite's backstory, where the actor seemed quite different from the character he played on The Waltons.
"He had earned a theology degree from Yale and was an ordained Presbyterian minister, who in the early 1960s had been drawn to theater," Stewart shared. "He'd played on and off Broadway for years and came out to California for The Waltons a little reluctantly, I think. He certainly wasn't the guy you saw on TV. He had a brain like a freight train and lived life to its fullest."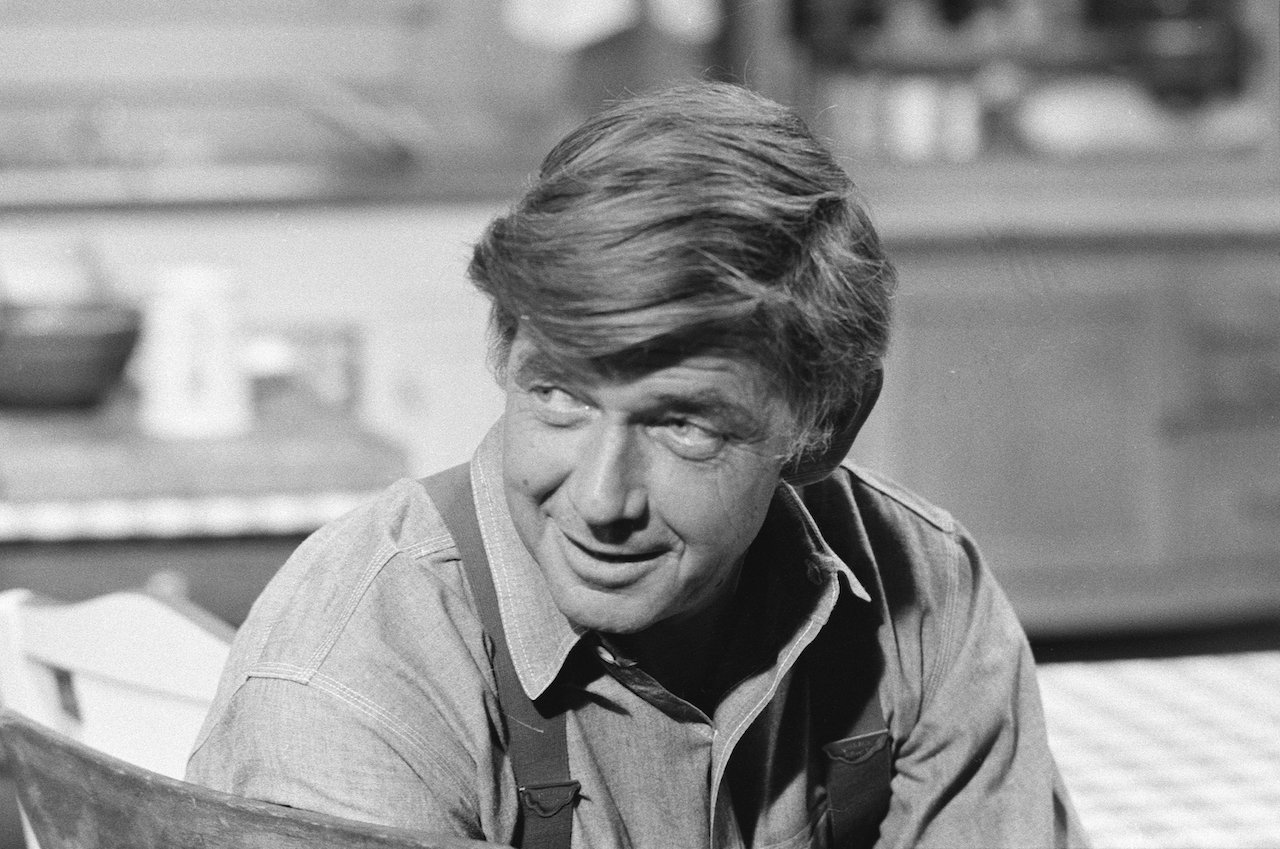 Charlotte Stewart and Ralph Waite were accidentally outed
The two actors became a bit more than professional acquaintances. Stewart recalled an incident where she needed to come to Waite's aid.
"We had a great time together," she wrote. "Once, when Ralph spent the night at my house in Topanga, he realized the next day he'd left his wallet. He called me from the set with his tale of woe."
Stewart had to hand-deliver Waite's wallet, which tipped off some of their Waltons co-stars to the pair's relationship status.
"I drove it over to the Warner Brothers set and dropped it off," Stewart remembered, "to the amusement of a few people on the show who realized what had happened."
The 'Little House on the Prairie' alum had overlapping roles
Stewart was cast as Mary X in the surrealist film Eraserhead by then-student filmmaker David Lynch. When shooting started, the schedule conflicted a bit with her part on The Waltons.
"Eraserhead also overlapped with filming The Waltons pilot episode, which caused some problems," the Little House star explained. "We filmed Eraserhead all night, and I drove to a friend's nearby apartment, slept for an hour, then at 6:30 a.m. I had to be on set at Paramount for The Waltons. By mid-afternoon of the third such day in a row… I was so tired, I was practically cross-eyed."
Some would think Stewart had little time for romance with such a packed schedule. However, she attributed her talent for productivity to being able to balance it all.
"How did I manage then to also have a fling with Ralph Waite at the same time, you ask?" she wrote. "It's that farm girl work ethic."