'Little House on the Prairie' Star Matthew Labyorteaux Was 'More Starstruck' by This Co-Star Than Michael Landon
Little House on the Prairie debuted in 1974 and became a staple on NBC for nine seasons. Starring Michael Landon as idyllic husband and father Charles Ingalls, the actor also served as show creator and executive producer.
Landon added to the ensemble cast over the years, bringing in Matthew Labyorteaux in season 5. Labyorteaux played Albert, a street kid whom the Ingalls family later adopts. Just 12 years old at the time of joining the show, the young actor recalled being in awe of this co-star.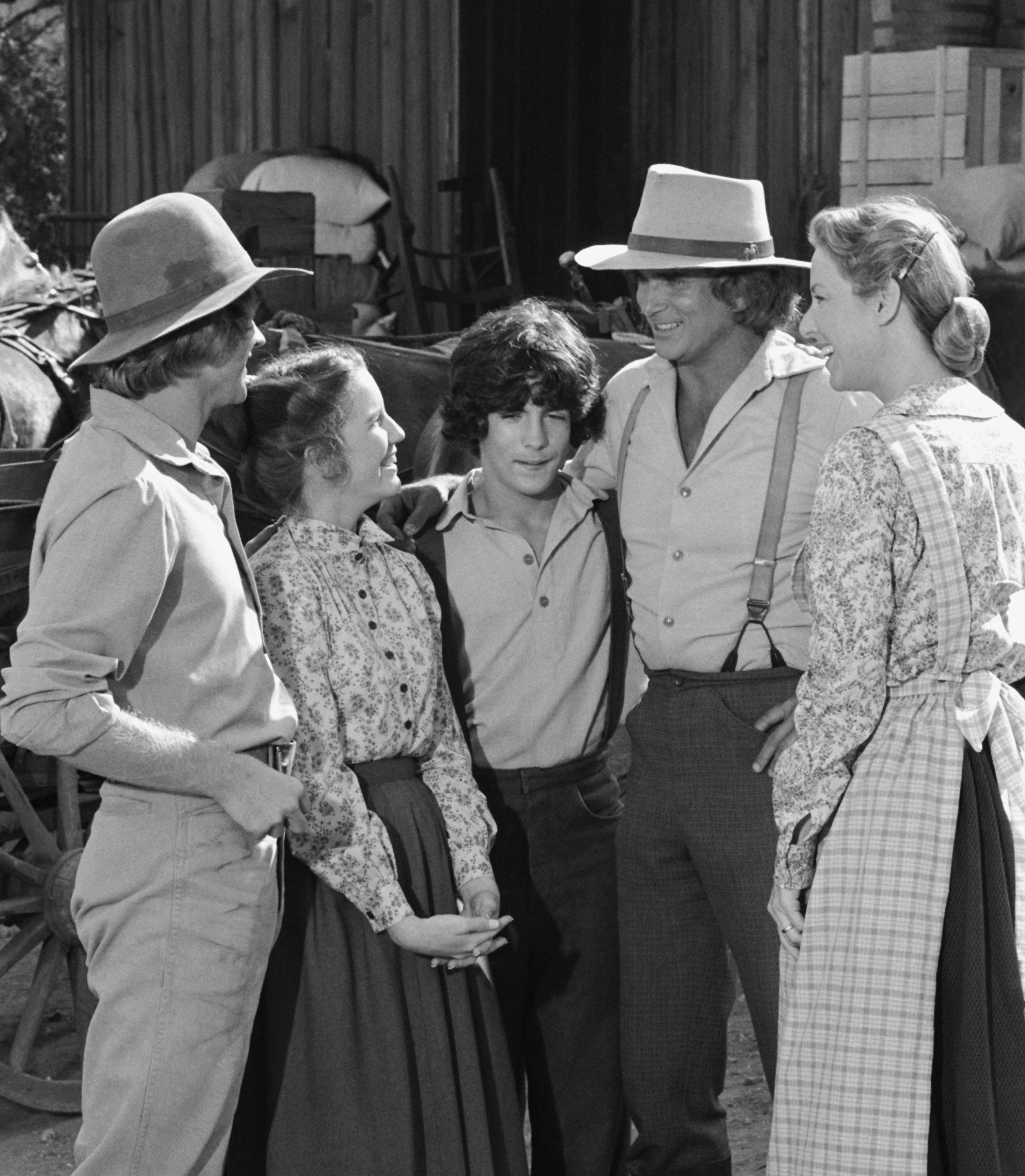 NFL star Merlin Olsen played football in 'Little House' episodes
In the fourth season of Little House on the Prairie, NFL Hall of Famer Merlin Olsen joined the cast as Jonathan Garvey. Olsen had played his entire 15-year football career for the Los Angeles Rams, and sometimes got to show off his athletic skills on the show.
In season 5, Charles and Jonathan form a football team with Winoka's school boys in the hopes of helping a blind teenager gain his confidence. Albert helps recruit team members for the Winoka Warriors, and was one of the star players. Labyorteaux recalled the episode working alongside the former NFL pro.
"We did a couple of football episodes with Merlin that were just a blast," Labyorteaux explained in a 2012 interview. "I happened to be a huge Rams fan and when I first met Merlin, obviously, I was kind of awestruck just because he was this Hall of Fame football player. I was just so starstruck around him."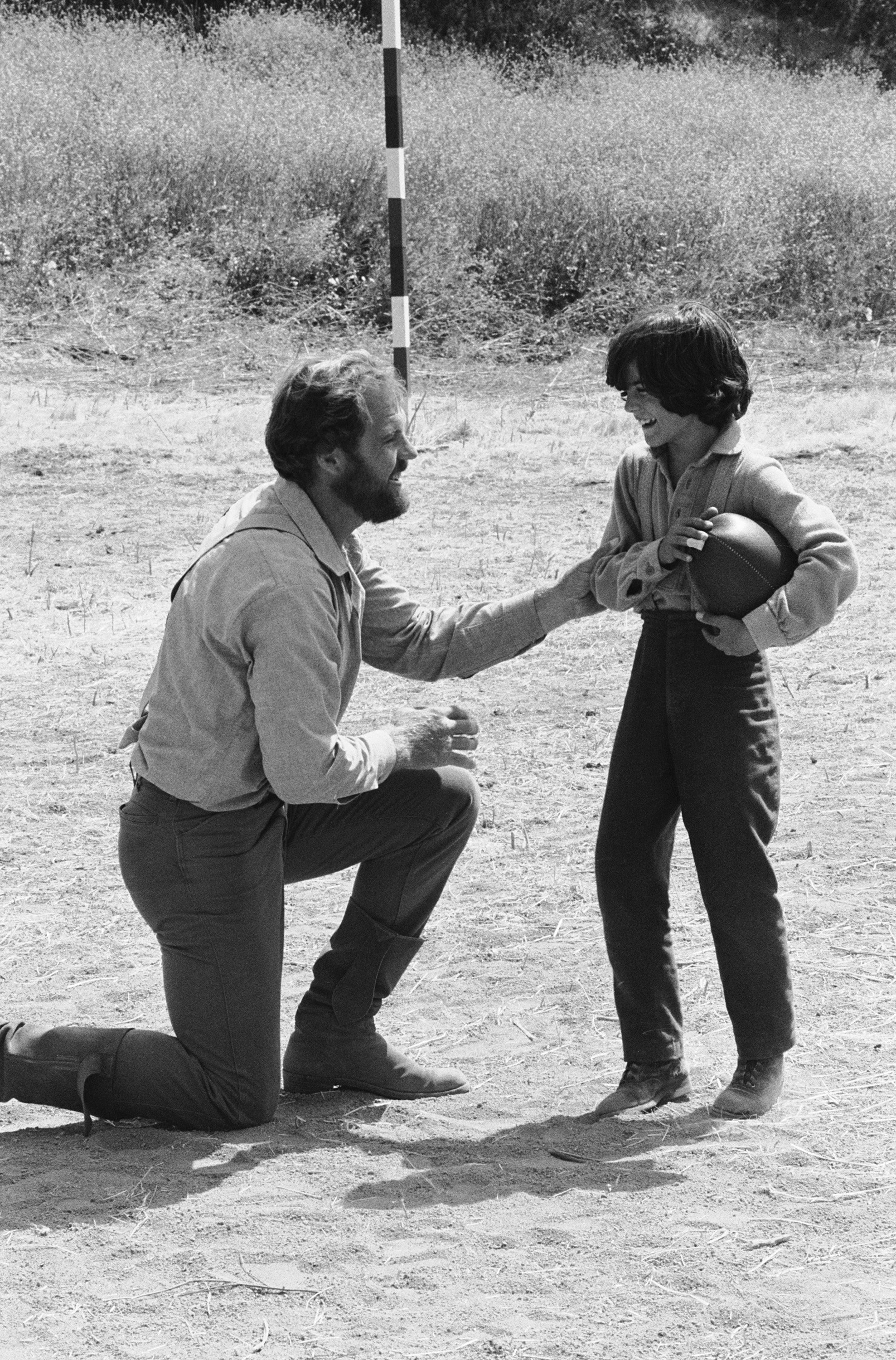 Matthew Labyorteaux held 'Little House' co-star Merlin Olsen in high esteem
Upon reflection, Labyorteaux admitted he was more overwhelmed by Olsen's presence than Landon's. Though Landon was an established actor, Merlin's football record held unmatchable clout.
"It was interesting," the Little House alum said. "I think I was more starstruck around Merlin than I was around Michael, if you can believe it, just because of the sports, the football aspect of Merlin."
Olsen was apparently a fan of Labyorteaux, where he commented on the young actor's talent.
"It was fascinating to watch Matt Labyorteaux on the screen, off the screen," Olsen remarked. "He had such a vulnerability."
'Little House' co-stars Matthew Labyorteaux and Melissa Gilbert formed a strong bond
Labyorteaux developed close friendships with several cast members, including Melissa Gilbert, who played his sister Laura.
"When I think about Melissa Gilbert, it's interesting because we grew up together," Labyorteaux commented. "So on one hand it was someone I was an actor with, and it was about going to work and doing a job and going home. And on the other hand, it was someone not only who I grew up, with but someone who was my sister for a good portion of my life."
Gilbert saw Labyorteaux as her sibling as well, where the two instantly hit it off when he joined the cast.
"Matthew was a welcomed part of the group from the get-go," Gilbert said. "[He] Instantly was my brother, as far as I was concerned."