'Little House on the Prairie' Star Melissa Gilbert Got Married 7 Weeks After Her Breakup From Rob Lowe
Melissa Gilbert starred on Little House on the Prairie for nine seasons. On the show, her character, Laura Ingalls, married her first love, Almanzo Wilder (Dean Butler).  Gilbert, however, had a challenging love life. Some of the star's past romances included Tom Cruise and John Cusack. 
One of Gilbert's most high-profile relationships was with actor Rob Lowe. The breakup with Lowe led Gilbert to her first husband, Bo Brinkman.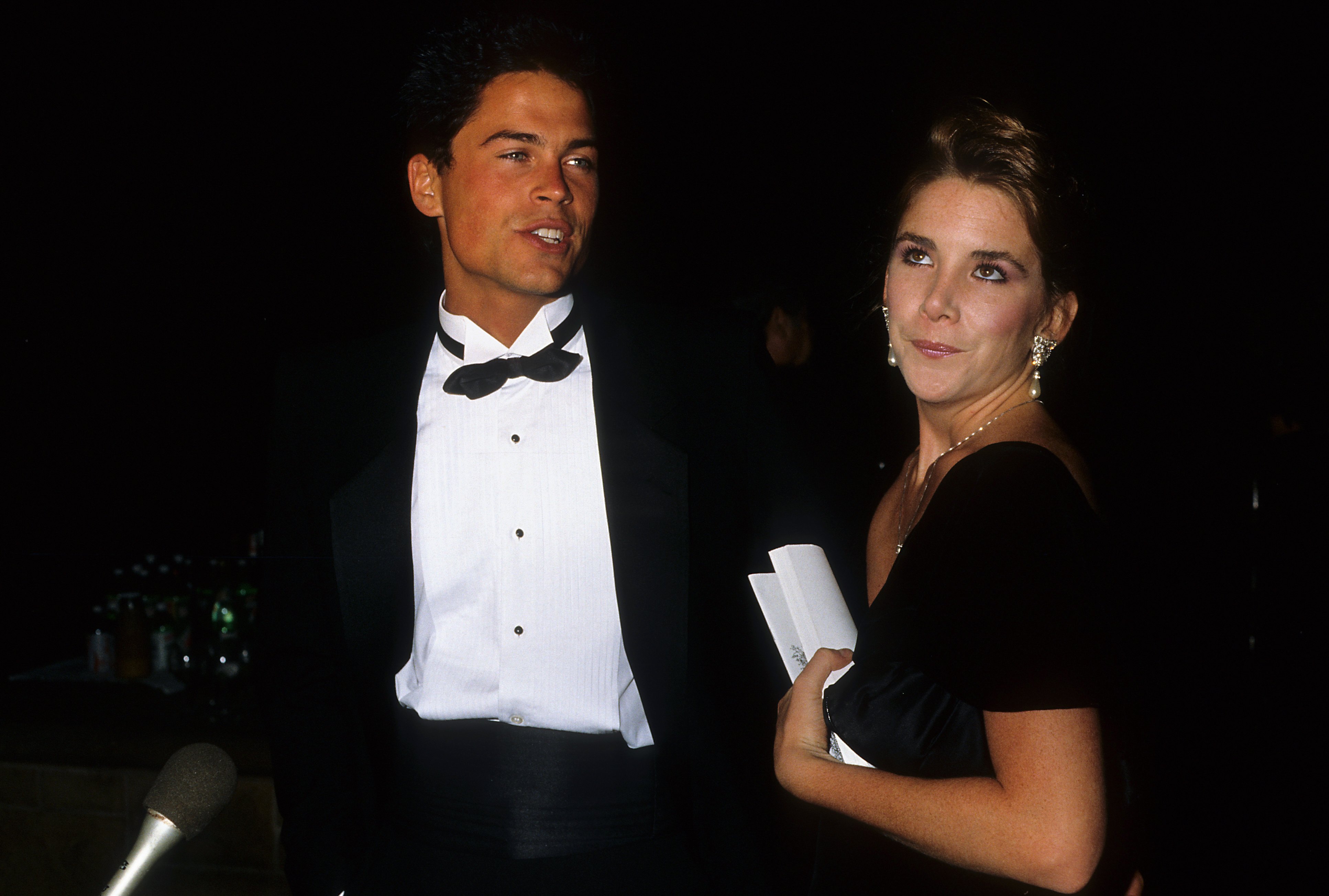 Why Melissa Gilbert and Rob Lowe ended 
Gilbert and Lowe started dating when she was 17. At the time, Gilbert was already famous for Little House on the Prairie, while Lowe was a Hollywood newcomer. In her 2009 memoir, Prairie Tale, Gilbert described falling "instantly, hopelessly and stupidly in love" with Lowe. 
"We went from first date to instant couple. I felt like I was starving for Rob," she wrote, per Today.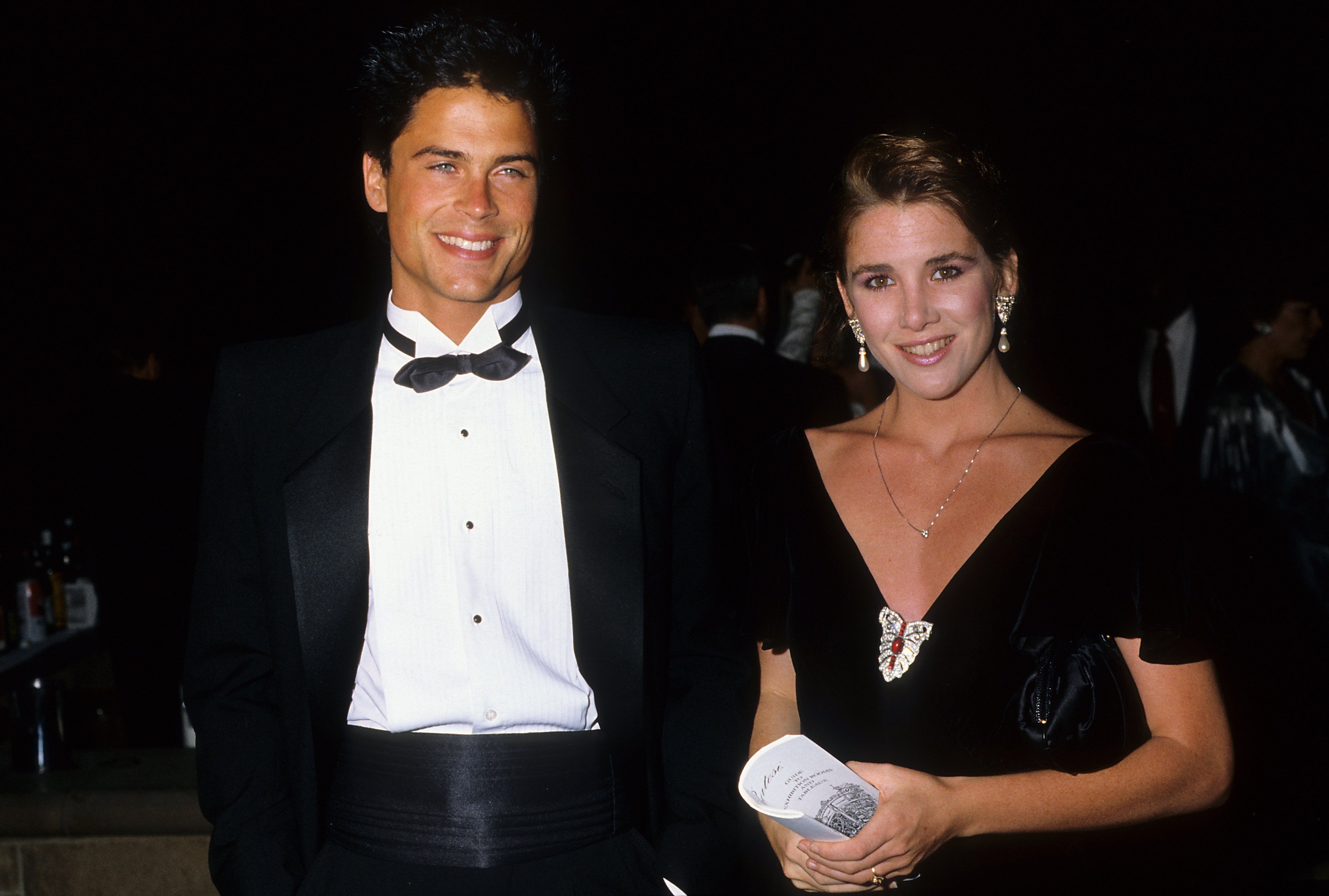 The couple continued dating for several years before Lowe eventually proposed. However, his fame grew after he landed a starring role in The Outsiders. Gilbert said becoming a celebrity changed her ex-fiance. She soon suspected that Lowe was cheating on her with women who adored him. 
Gilbert and Lowe's relationship faced another blow one year into their engagement. When Gilbert told Lowe she was pregnant with their child; she said he didn't take the news well. He said he wasn't ready to be a husband or a father. The couple decided to end their engagement and parted ways. 
Soon after their split, Gilbert had a miscarriage. She said losing her baby and her fiance at the same time was exceptionally hard. 
"I had lost my baby and my relationship with Rob… and it hurt like hell," Gilbert wrote. 
Bo Brinkman proposed to Melissa Gilbert after a few weeks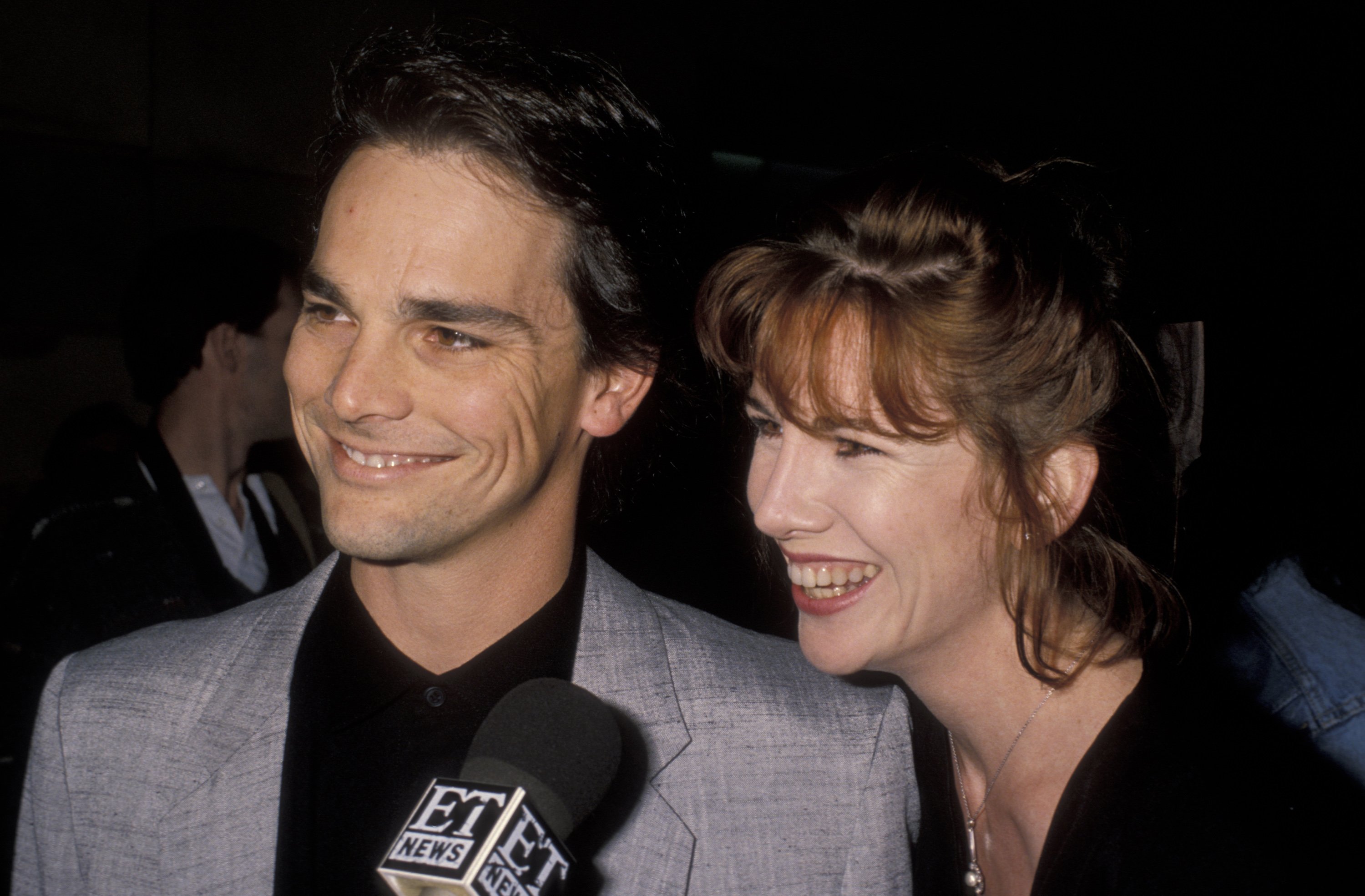 One week after her split from Lowe, Gilbert met Brinkman. The pair met in New York, and Gilbert described him as a "better-looking version of Dennis Quaid." She later found out that Brinkman and Quaid are first cousins. 
"He wore a long cashmere coat, a pair of worn jeans, and cowboy boots," Gilbert described in her memoir. "A cigarette dangled from his lips. I could already smell the intoxicating scent of booze and nicotine. He was gorgeous, and he had danger written all over him." 
Soon after they got together, Gilbert said her life became "consumed with Bo." Brinkman felt the same way, as he proposed to Gilbert six weeks after they met. The pair got married a week later, and Gilbert appeared on The Howard Stern Show later that day. 
Melissa Gilbert and Bo Brinkman's marriage ended badly
Gilbert remained married to Brinkman for six years. They soon had a son together- Dakota Brinkmann. During their marriage, they both faced alcoholism, as well as other addictions. The couple eventually separated due to their problems. 
In Prairie Tale, Gilbert shared that she and Brinkman sought counseling to save their marriage. While they attended a session, Brinkman opened up about his extramarital affairs. One of Brinkman's mistresses turned out to be Beverly Hills, 90210 star, Shannen Doherty. Doherty played Gilbert's niece during the later seasons of Little House on the Prairie. 
Gilbert confronted Doherty about the affair with Brinkman in 1991. While honoring Michael Landon at the Emmy Awards, Gilbert said she refused to be cordial with Doherty. 
"She looked at me and attempted to give me a hug," wrote Gilbert. "I pushed her away and said, 'I don't think so.'"
"I know. I know what you did with my husband," Gilbert told her.
"She looked me square in the eye," she continued. "I thought I saw a barely perceptible smirk. Then she said, 'I told you that when I grew up, I wanted to be just like you.'"
Gilbert and Brinkman ultimately divorced in 1994. The Laura Ingalls actor then married director Timothy Busfield in 2013.