'Little House on the Prairie' Star Melissa Gilbert Is Married To This Emmy Award-Winning TV Actor
Little House on the Prairie alum Melissa Gilbert is best-known for her role as Laura Ingalls Wilder on the iconic historical drama. The former NBC star tied the knot for the third time in 2013 with a fellow actor from a popular 80s television show.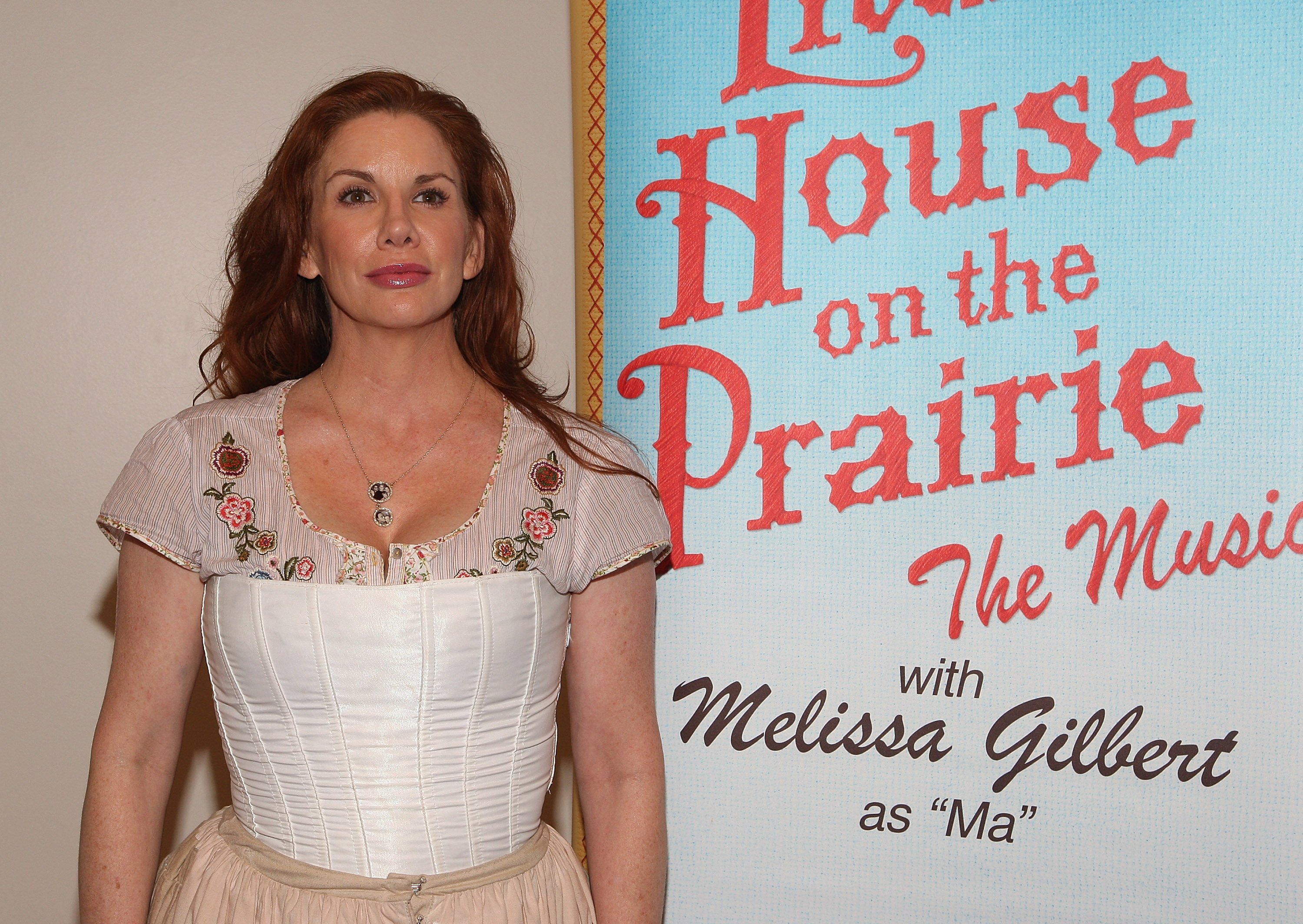 Melissa Gilbert and Timothy Busfield met at a bar
Previously married to actors Bo Brinkman and Bruce Boxleitner, Gilbert didn't intend on getting romantically involved with another showbiz star. Yet she just happened to run into an acquaintance one evening when she was waiting for a friend at a bar.
"I usually don't just sit in bars alone," Gilbert said in 2014, according to MLive. "I was alone, talking to Joe the bartender."
Cue actor Timothy Busfield, who had planned on just watching a game by himself at a favorite watering hole.
"I was just going out to get a slice of pizza and a beer and watch sports on TV, and I knew just the spot that would be empty," Busfield recalled. "So I walked in the front door, and there was one person, sitting in my chair, at the bar. … I went in, sat at the bar, and ordered a drink. Then I saw her smile and I was gone."
Timothy Busfield earned an Emmy for his 'Thirtysomething' role
Busfield was a steady presence on ABC from 1987 to 1991 as Elliot Weston in Thirtysomething. The prime time drama put a spotlight on family life and relationships for the characters in their 30s, with Busfield's role emerging in some meaty storylines.
The ensemble cast included Ken Olin, Mel Harris, Peter Horton, and Patricia Wettig – Olin's real-life wife and Busfield's onscreen spouse Nancy. Elliot and Nancy went through several trials throughout the show's four seasons, including his philandering, the two separating and reconciling, and her cancer diagnosis. Viewers had mixed emotions on Busfield's character.
"What's great about Elliot, what makes him such a great part, is that he's the part of men that all men would like to be-more of a boy than a grownup," Busfield told the Chicago Tribune in 1989. "Most men have that boyishness squashed out of them. Elliot thinks, 'Why can't I have an affair?' Or, 'Why can't I do exactly as I please?' He works on instincts. People love the character or hate him, or love to hate him, but they recognize him as real."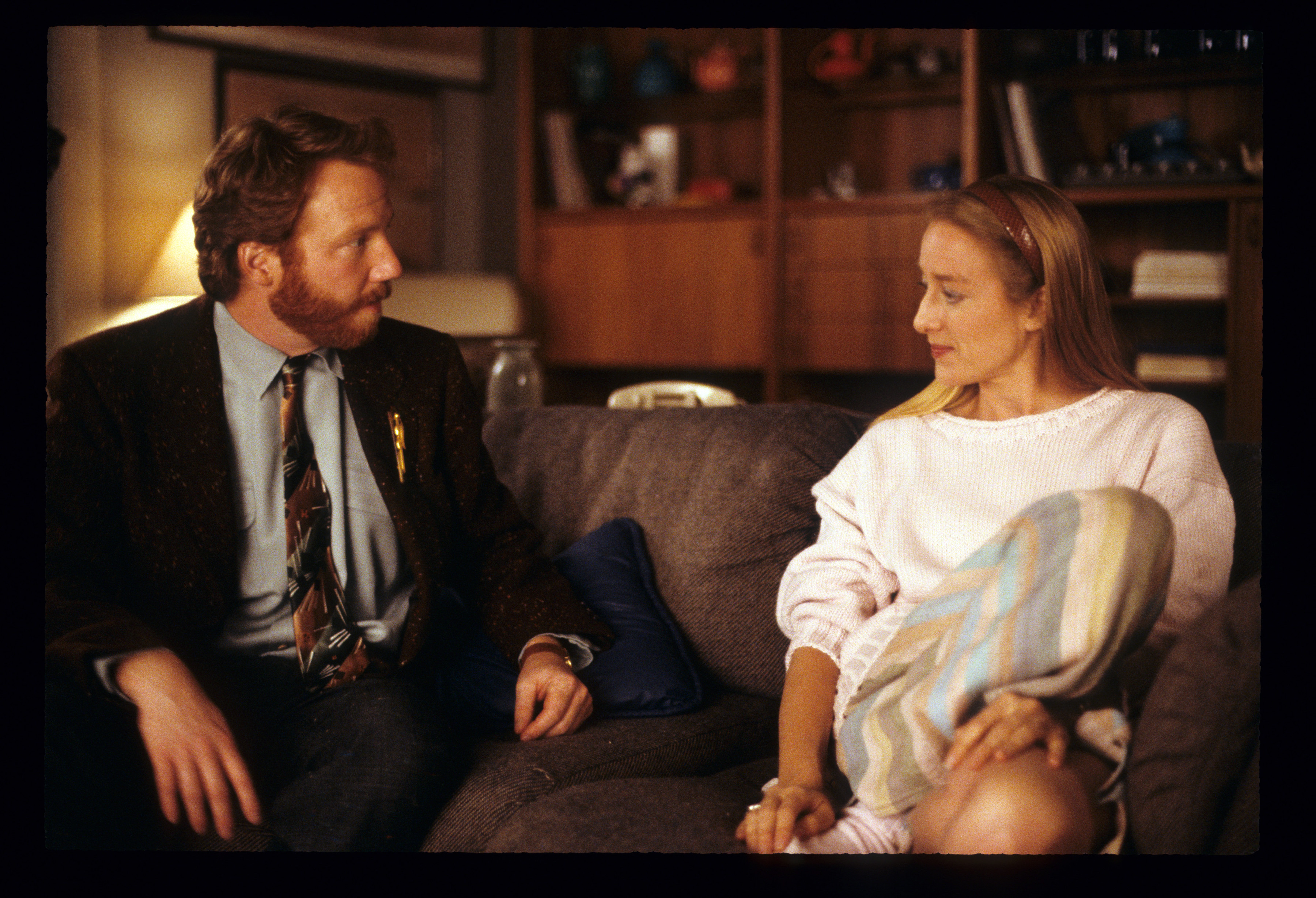 Receiving an Emmy nomination for Outstanding Supporting Actor in a Drama Series each year he was in Thirtysomething, Busfield won the award in 1991. His list of acting credits include a role in the film Field of Dreams and a recurring part on The West Wing. Busfield also had guest appearances on popular shows such as Entourage, Law & Order, and Blue Bloods.
Melissa Gilbert has a 'funny' side
Busfield noted that his wife is often likened to her Little House character rather than her former position as Screen Actor's Guild president. He shared that Gilbert is more humorous than people may think.
"She's got a lot of great qualities," Busfield told the New York Post's Page Six in November 2020. "The sincerity, the Laura Ingalls Wilder side of her is not the side I see. I see the union leader, the funny woman who was raised Jewish by a funny Jewish family."
Apparently, the Thirtysomething alum sometimes gets more recognition in certain parts of the country than his Little House spouse.
"When we're in New York City, I actually get recognized more, between Thirtysomething, West Wing and Field of Dreams," Busfield revealed, adding with a laugh, "It's just a town where I've always had a little bit more and I like to rub it in her face. I'll do that, she'll call me an a*shole."