'Little House on the Prairie' Star Melissa Gilbert Revealed Her 'Worst Moment' on Set: 'I Didn't Tell Michael Landon About It'
Melissa Gilbert revealed a 'disgusting' incident she experienced on the 'Little House on the Prairie' set that she didn't share with anyone even though she was 'traumatized'.
Melissa Gilbert starred as Laura Ingalls on the NBC hit Little House on the Prairie during the show's nine-season run. Working closely with executive producer and co-star Michael Landon, Gilbert learned at a young age to always maintain a strong sense of professionalism. The seasoned actor recalled a moment on Little House that would have thrown most performers off their game, but she got through the "disgusting" incident.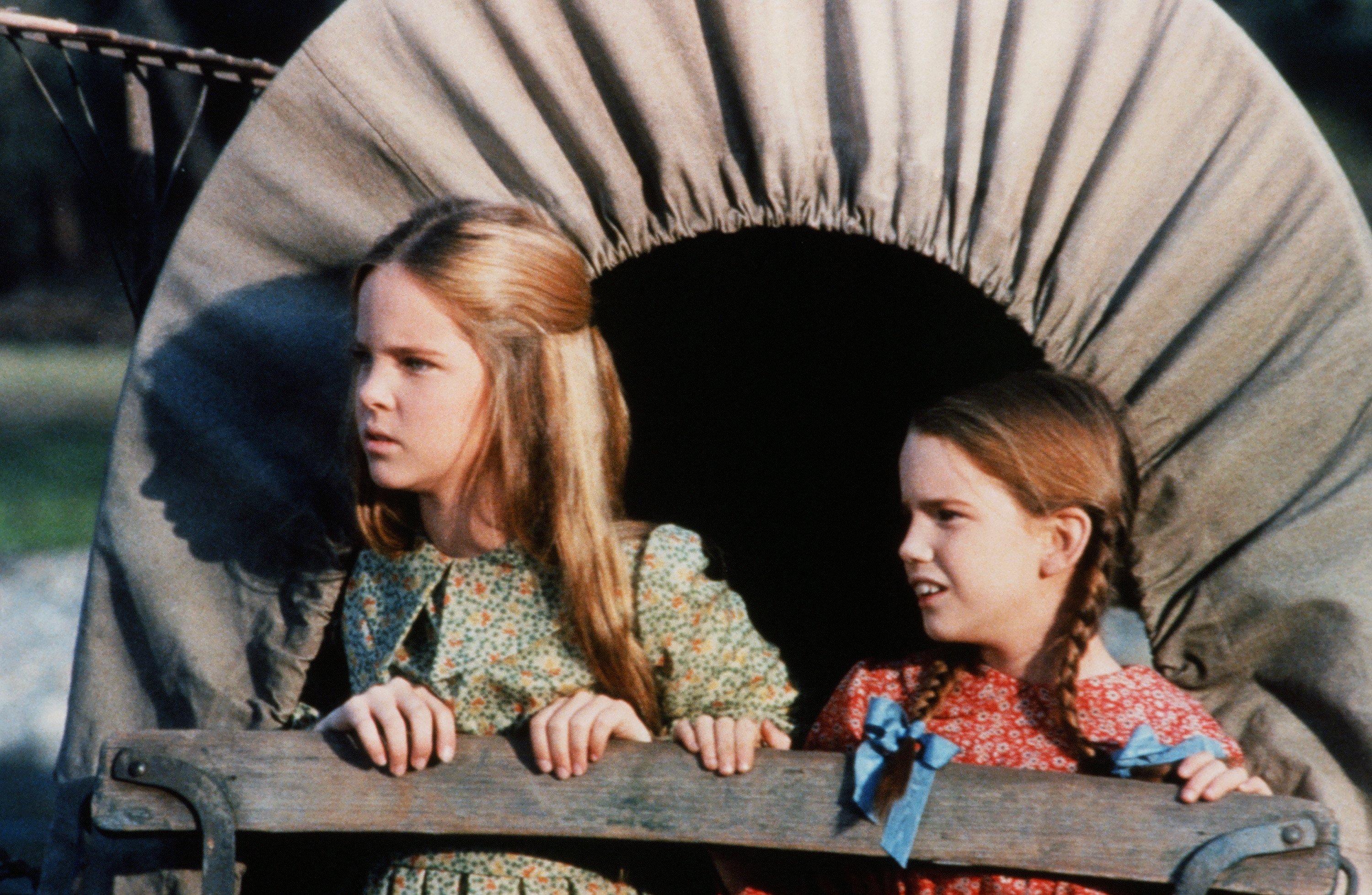 Melissa Gilbert had a tough time choosing a 'worst moment'
Though Gilbert has appeared in various TV movies and projects, she will always be known as "Half-Pint" from Little House. With a plethora of memories from her time on the NBC series, she admitted she had a wide selection of options when asked in a recent interview of her "worst moment" throughout her career.
"You have to know there are myriad possibilities for my worst moment because I've had a 55-year career and I've spent most of that being embarrassed," she told the Chicago Tribune with a laugh. "Not on camera but off, for sure."
Gilbert was able to narrow it down to approximately the fourth or fifth season of Little House when the cast was filming at an amusement park in an old Western town of Tucson, Arizona. Around 14 years old at the time, Gilbert recalled the film location as an added perk since it had rides, a haunted gold mine, and an ice cream shop where she and her young co-stars could explore. One day in particular remained in Gilbert's memory.
"So we had a break," the Little House alum explained. "And all us kids went and got root beer floats. And then we came back to where we were filming, which was in this old bar. It was a big Western bar. The other thing you have to know is there were a lot of cowboys on our set. They were stuntmen and wranglers — so, a lot of people who chewed tobacco. And there was a rule that they weren't allowed to spit on the ground. So they handed out, like, red solo cups for the guys to spit in."
'Little House' star mistook tobacco spit for soda
Gilbert had put her root beer float down on a counter to rehearse a scene. In hindsight, she should have marked her cup.
"I come back and I pick up my root beer float and take a giant sip," Gilbert remarked. "It wasn't root beer float. It was one of the guy's spit cups."
Once she realized her nauseating error, Gilbert had a knee-jerk reaction.
"I just exploded and spit this stuff everywhere!" she revealed. "It was the most disgusting — I can't even. It took me a second to realize this wasn't root beer. … tears are running down my face. I'm so glad I didn't vomit. I was screaming and jumping up and down, I couldn't have made more of a scene."
Melissa Gilbert headed back to the 'Little House' set
Despite taking the scuzzy swig, Gilbert maintained her standard of professionalism and went right back to filming. But she passed on future ice cream sodas.
"Nothing stopped me from going back to work," the Little House actor said. "Also, I didn't want anyone to know that anything had rattled me that much. … I never had another root beer float, though. I was traumatized. It was the worst thing. People might actually gag if they read this. It's that nasty. I don't think I had root beer again until the lockdown."
Landon was legendary on the Little House set for his practical jokes and teasing of cast members, which is why Gilbert kept her beverage mishap to herself.
"I didn't tell Michael Landon about it," she shared. "He probably would have announced it to everyone on the set and it would have become a big gag, pardon the pun. But no, I didn't tell anybody. I told my husband the story and now I'm telling you — and everyone who reads this."