'Little House on the Prairie' Star Melissa Gilbert Felt She Was Rob Lowe's 'Appendage' Rather Than His Equal
Rob Lowe was Little House on the Prairie star Melissa Gilbert's first serious boyfriend. They dated about six years and were even engaged for a brief period. During that time, Gilbert felt as if she was a part of Lowe, rather than herself. It wasn't until she met her second husband that she realized what it means to be two individuals in a relationship.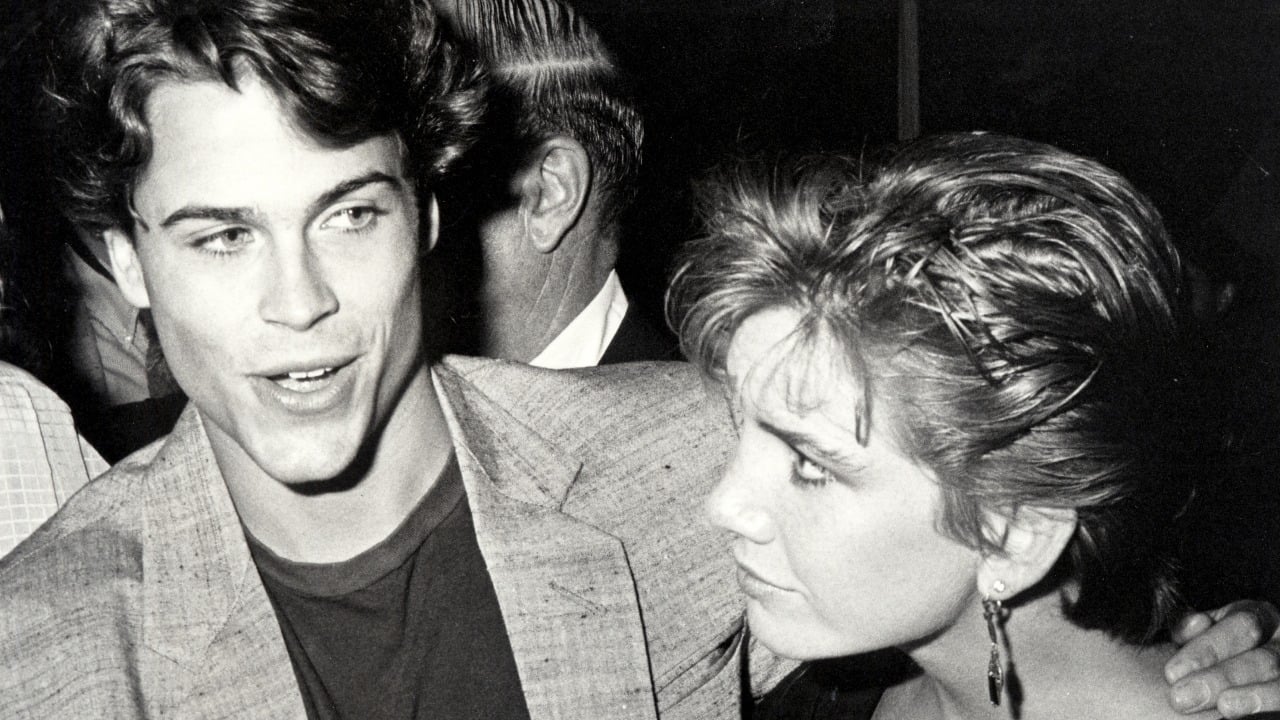 Melissa Gilbert and Rob Lowe shared an intense connection
Gilbert and Lowe got together when they were 17. It didn't take long for the teenagers to fall in love.
"I felt like I got hit on the head with a brick," Gilbert wrote in her 2009 memoir, Prairie Tale. "I fell instantly, hopelessly, and stupidly in love."
Gilbert and Lowe were inseparable after their first date.
"I never wanted to be away from his side," wrote Gilbert. "We went from first date to instant couple—just add water. Almost overnight everything was suddenly all Rob or all Rob and Melissa."
Not only were Gilbert and Lowe connected at the hip, but they had an "almost intrusive" "physical attraction" to one another that couldn't be ignored by those around them.
"People would get between us, see the way we looked at each other, like two sides of a vise closing in on them, and you could see them think, Uh-oh, watching the two of you hurts the back of my head. It's painful. I have to get away from this," wrote Gilbert.
Why did Melissa Gilbert and Rob Lowe break up?
Gilbert and Lowe broke up a few times throughout the course of their time together. But the final breakup occurred following the former couple's engagement. Not too long after Lowe asked Gilbert to marry him, she found out she was pregnant. When she told him the news, he didn't give her the reaction she was hoping for.
"He walked away from me and sat down on a patio chair across the room," wrote Gilbert. "I sat in the chair opposite him and said something along the lines of, 'I know. It's a lot. And not something we planned. But we have time to prepare. How difficult can it be? People have been having babies forever.'"
Lowe told Gilbert that he couldn't be a father, husband, or boyfriend anymore.
"I am so sorry," he told her, according to Gilbert. "I'm so sorry. I just can't do it. I can't do any of it. It's over."
Bruce Boxleitner, husband No. 2
Shortly after Gilbert and Lowe parted for good, she met her first husband, Bo Brinkman. The marriage was doomed from the start, and the couple got divorced after 5 years. Shortly after that relationship ended, Gilbert was set up with her second husband, Bruce Boxleitner. It was with Boxleitner that Gilbert realized just how much of herself she'd lost with Lowe.
"For years, I was Rob's appendage, and then I was the woman who was trying to build up Bo," she wrote. "Now I was with a guy who was absolutely my equal."
Gilbert and Boxleitner got married in 1995 and divorced in 2011 (two years after Gilbert's memoir came out). They have one son together. Today, Gilbert is married to actor Timothy Busfield.