'Little House on the Prairie' Star Melissa Sue Anderson Revealed the Secret Mike Lookinland Told Her About 'The Brady Bunch'
Melissa Sue Anderson played the character of Mary Ingalls on Little House on the Prairie from 1974 to 1981. Landing some commercials before the historical drama, Anderson had her first official role in a guest appearance on the 70s hit sitcom, The Brady Bunch, in 1973.
The bulk of Anderson's scenes were with Mike Lookinland, who portrayed the youngest Brady brother, Bobby. The two formed a friendship during her time on the show, where Lookinland let her in on a series secret.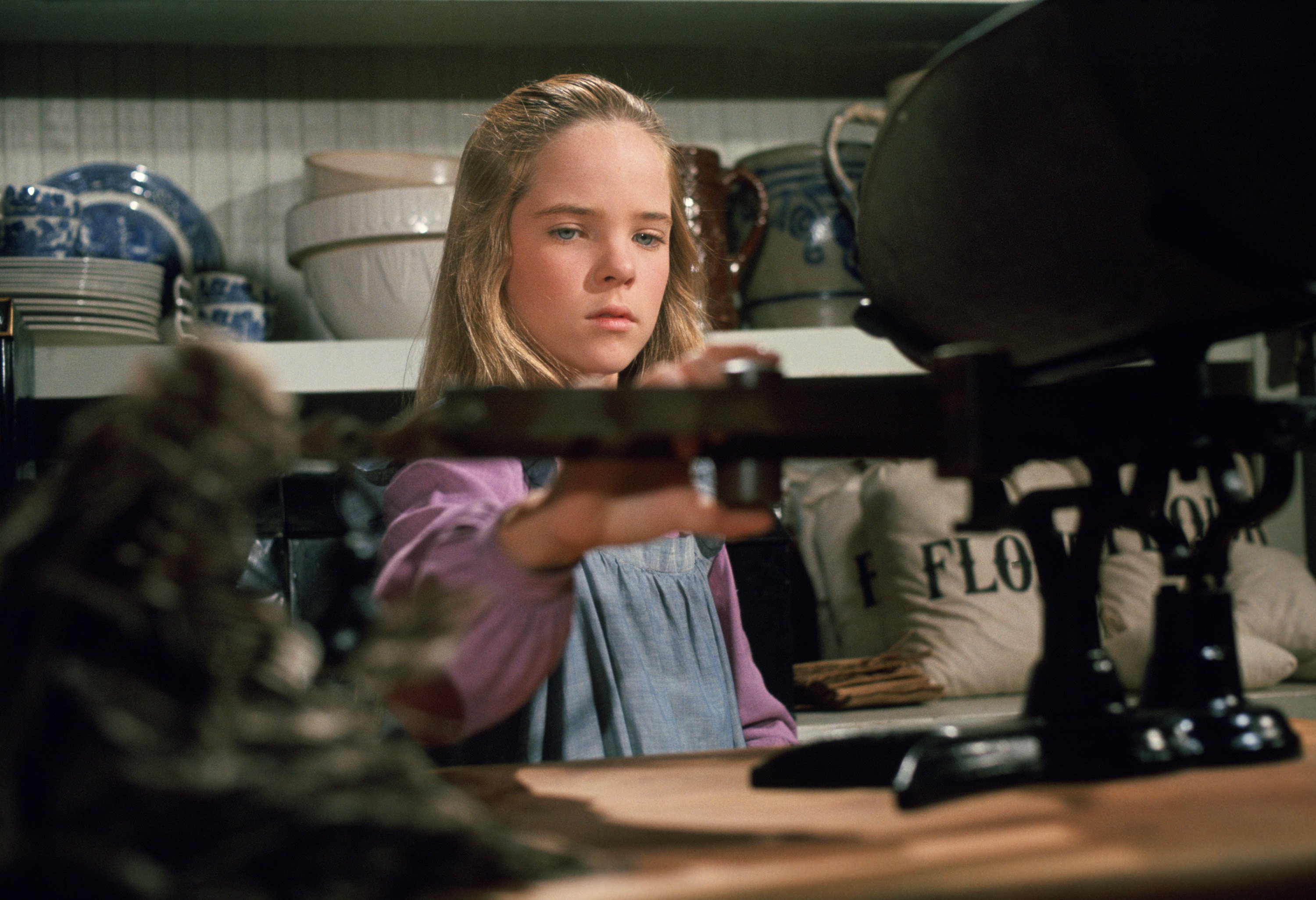 Prior to the prairie, Melissa Sue Anderson headed to 'The Brady Bunch'
Before donning her bonnet for Little House on the Prairie, Anderson guest-starred on The Brady Bunch as Cindy's friend Millicent in season 5. Bobby and Millicent hit it off after the Brady brother protects her from a bunch of bullies. Thanking him with a kiss, Millicent plants an innocent peck on Bobby, who pictures fireworks after their interlude.
"The Brady Bunch was my first 'real' part," Anderson wrote in her 2010 memoir The Way I See It: A Look Back at My Life on Little House. "I had only acted in television commercials before that. I was ecstatic to be cast as Bobby's first love."
The episode entitled "Never Too Young" came with a plot twist. When Bobby decides to initiate a second kiss with Millicent to see if it has the same "skyrocket" effect, she tells him she may have mumps. Bobby then tries to stay away from his family members for fear he may be contagious, though he doesn't want to reveal the reason for his distance.
RELATED: 'Brady Bunch' Star Mike Lookinland Said This Became a 'Problem' After Bobby Brady: 'I Lived My Childhood in My 20s'
Melissa Sue Anderson's hair inspired a 'dream sequence'
The Little House on the Prairie star had trademark blonde hair at the time, prompting a segment to be added to her scenes with Lookinland.
"When the director, Lloyd Schwartz, saw my long blonde hair, he quickly added a dream sequence to the episode," Anderson recalled. "[The scene] parodied a famous Clairol shampoo commercial from the 70s, having Mike and me run to each other in slow motion."
The two adolescent actors were a bit self-conscious at the idea of performing such a pronounced gesture, but they both listened to their director.
"As two young kids, we were kind of embarrassed to do this," Anderson admitted. "But it really did turn out to be a fun episode."
Mike Lookinland had his own hair story
In 1977, Lookinland got to visit Anderson's set via a guest appearance on Little House on the Prairie. She wasn't expecting him to have a new hairdo when he arrived for work.
"It was terrific to work with him again," Anderson said of Lookinland in the episode "Ill Ride the Wind." "He was just as nice as he had been years before. I was surprised to see his hair blonde and curly."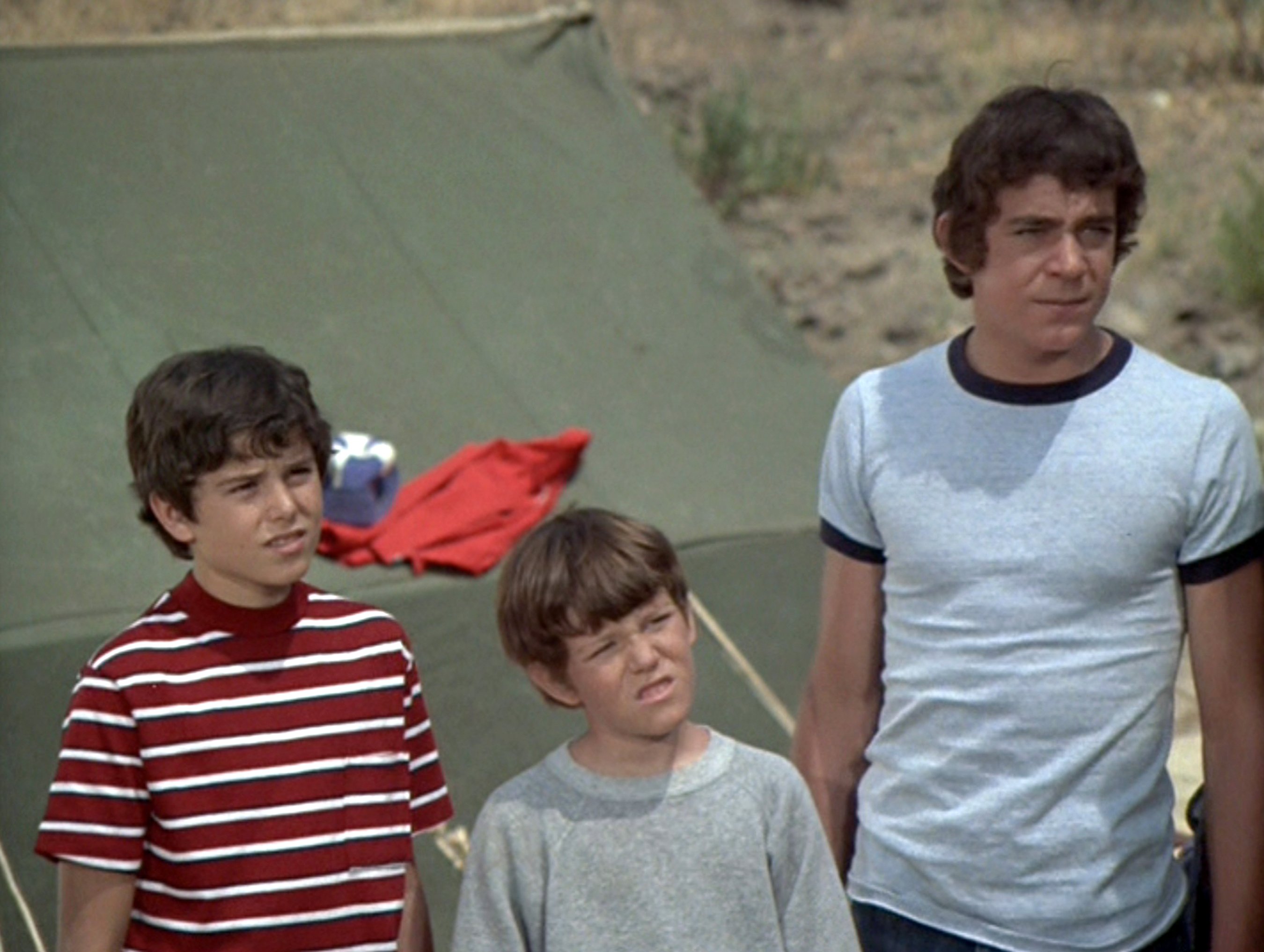 RELATED: 'Little House on the Prairie' Star Melissa Sue Anderson Reveals Why She Left the Show: 'I Just Couldn't Take it Anymore'
When the two had filmed their episode for The Brady Bunch, Lookinland's hair was much darker and straight rather than light and wavy. Anderson discovered the reason for the change in his appearance.
"He told me that they always made him dye his hair dark and straighten it for his role on The Brady Bunch, so that all of the boys would look like her TV dad, Robert Reed," the Little House alum revealed. "Who knew?"