'Little House on the Prairie' Star Michael Landon Had 1 Wish for His Funeral
When Michael Landon died, his Little House on the Prairie co-stars attended his funeral, which was filled with both sad and happy moments. That's exactly how Landon would have wanted it, according to one of his co-stars. Find out what Landon's one wish was for his funeral and how his friends and family delivered on it.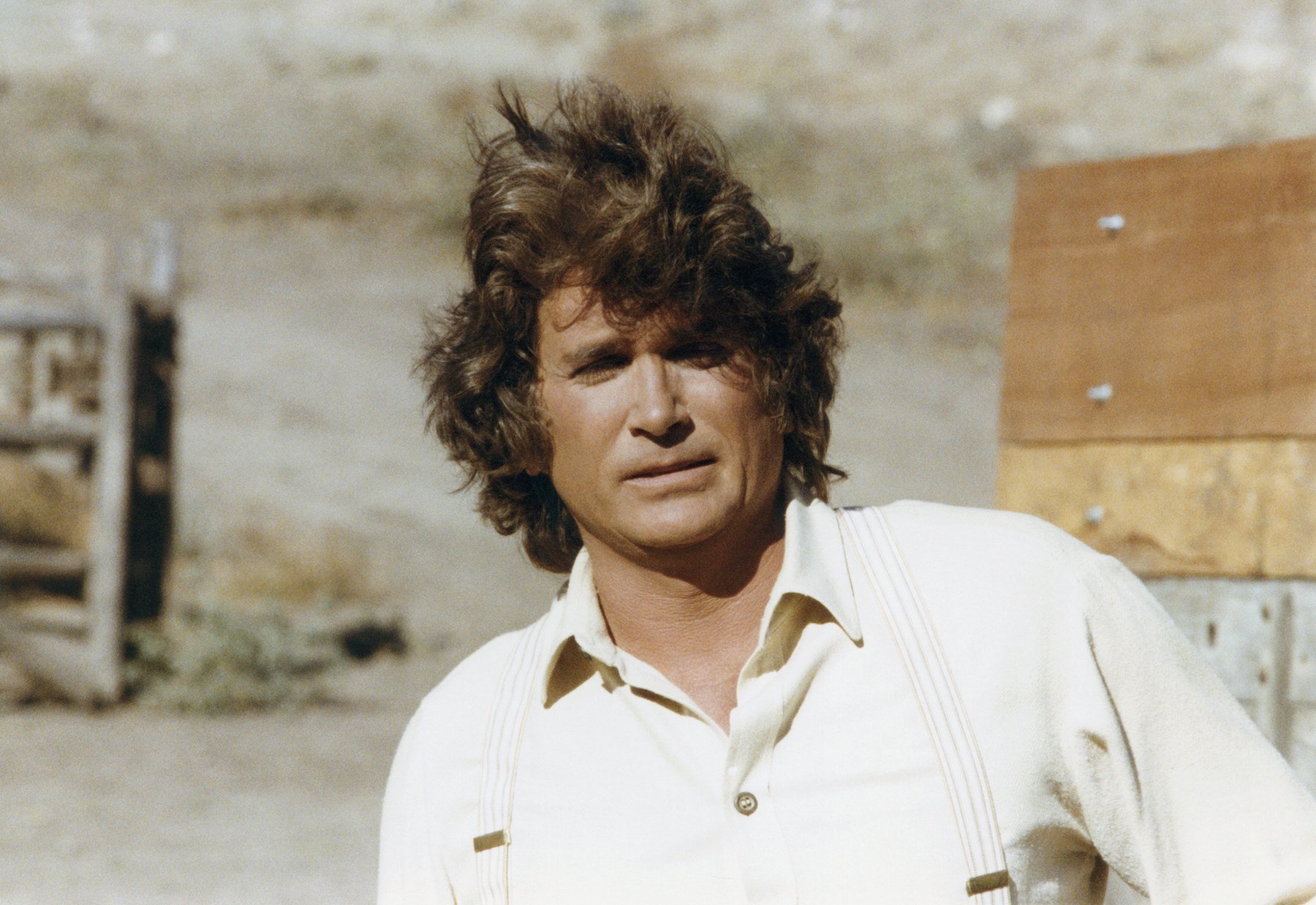 Melissa Gilbert got to visit Michael Landon right before he died
During a 2011 interview with the Television Academy Foundation, Melissa Gilbert, who played Landon's daughter on Little House on the Prairie, admitted that they didn't see each other as much over the years but she did get to visit him right before his death.
"We lost touch with one another after he left the show," she shared, except when he would come to the set "as producer or writer or guest star in an episode."
She continued, "Our social connection had definitely severed at that point but we reconnected at his daughter Leslie's wedding and were actually making plans to get together."
Those plans didn't happen because of everyone's busy lives. "We finally were going to get together and it was right before he was diagnosed with pancreatic cancer and then it just all happened so fast," she shared. "So no, we didn't see or talk to each other as often as we could have but we did have a really significant and important time together — it turned out to be exactly a week before he died, I went out to see him."
That final time alone together, she said, "was very important for both of us. And gave us a chance to say a lot of things that we hadn't ever really said to each other."
Gilbert noted that seeing her TV father "so frail and sick" was difficult. "And I could tell that he was done. He'd suffered a lot with a very brave face," she said.
Michael Landon wanted one thing at his funeral
In her book Confessions of a Prairie B*tch, Alison Arngrim, who played Nellie on Little House, shared the details of Landon's funeral, which was a somber affair but had some light-heartedness too.
Arngrim explained that Merlin Olsen delivered the eulogy. He had been a football player, played  Jonathan Garvey on Little House on the Prairie, and appeared in FTD flower commercials.
"His speech was absolutely brilliant, moving and funny at the same  time," she wrote. "He started by saying, perfectly deadpan, 'Hello, I'm Merlin Olsen. I sell flowers.' He then went on to do a virtual stand-up routine about Michael."
"Michael had insisted his funeral be funny, and he got his wish," she added. "Some people had wondered if Michael would have a religious funeral when he died. He did. It was Jewish."
"But even the rabbi made fun of him: 'Michael was not  religious, in the traditional sense of the word…' He spoke of Michael's response when the doctors told him that the chemo treatments would destroy his beautiful mane of hair," she wrote. "He said, 'I'm rich, I'll buy a hat.'"