'Little House on the Prairie' Star Michael Landon Once Took '50 or 60′ Pills 3 Times a Day To Deal With His Anxiety
Michael Landon played Charles "Pa" Ingalls on 'Little House on the Prairie.' Before that, he said he took prescription drugs and described the experience as 'absolute murder.'
Michael Landon was a television superstar who became just as beloved as the characters he played. The actor starred in two long-running shows, Bonanza and Little House on the Prairie. When he booked his first show, the leading man had trouble adjusting to his fame.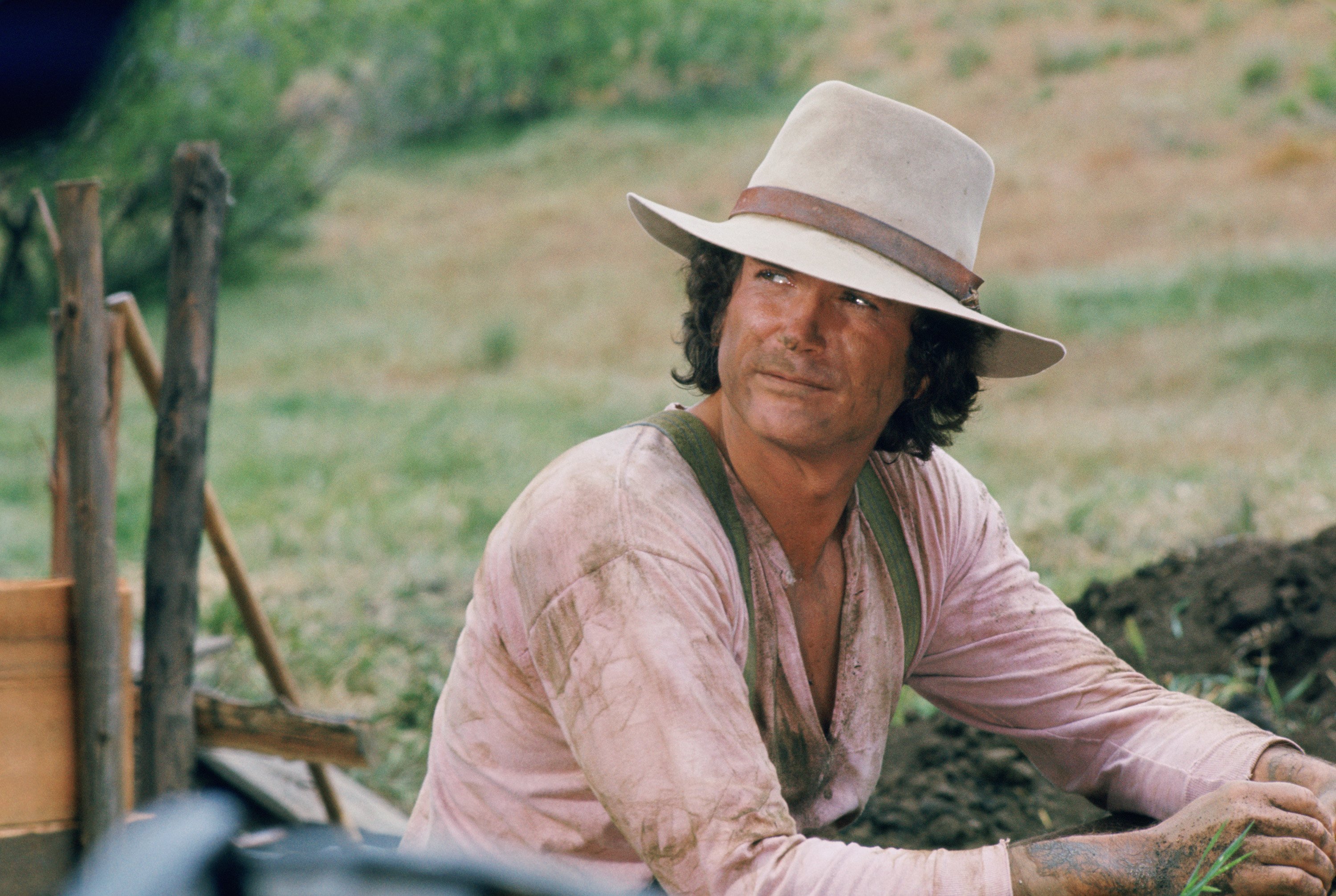 In 1983, the Charles Ingalls actor shared how becoming famous affected his mental health. 
Michael Landon was diagnosed with anxiety before 'Little House on the Prairie' 
 Landon moved to California from New Jersey shortly after he graduated from Collingswood High School. He attended the University of Southern California (USC). However, Landon dropped out of college and decided to pursue a career in acting. When Landon was starting in Hollywood, he worked odd jobs and lived off his ex-wife, Dodie Levy-Fraser's salary. Eventually, the actor's hard work paid off, and he booked a role on Bonanza. He played Little Joe Cartwright on the series for 14 seasons. 
During his time on Bonanza, Landon's fame increased. Soon, he became recognized for his famous character, which got to his head at the beginning of the show. When he turned 20, Landon received an anxiety diagnosis. In an interview with The Washington Post, he said the success of the show affected him personally.
"I thought I was prepared for it, but I guess I wasn't," Landon said of his fame. 
Michael Landon took prescription drugs for his anxiety
After he received his anxiety diagnosis, Landon started taking medication for the disorder. He shared with The Washington Post that his doctor prescribed "50 or 60 pills" to take every three days." The Highway to Heaven star said he soon formed an addiction to the medication. He recalled struggling through scenes on Bonanza at the height of his substance misuse. 
"The only time I was ever involved with drugs was the second year of Bonanza, and I was only involved with a drug called Miltown at that time. It's the same type of thing as Valium or Equanil," Landon said. 
"I want to tell you something; it was murder. Absolute murder. It was so bad that I couldn't sit up, I couldn't get out of bed in the morning," Landon continued. "I'd do a fight scene on Bonanza, and I'd have to go to my dressing room and throw up from the pain."
Michael Landon stopped taking anxiety medication
Landon eventually stopped taking prescription pills while working on Bonanza. He adjusted to his fame, and his star became brighter in 1974. During that time, he booked the leading role of Charles in Little House on the Prairie. On the show, Landon played a husband to Caroline "Ma" Ingalls (Karen Grassle). He also starred as a father of three girls- Mary Ingalls (Melissa Sue Anderson), Laura Ingalls (Melissa Gilbert), and Carrie Ingalls (Lindsey and Sidney Greenbush).
While working on Little House as its star and executive producer, Landon became known for his presence behind the scenes. In her book, Prairie Tale, Gilbert shared that he liked to converse with the show's crew. She also confirmed that her TV dad drank alcohol from a coffee mug while working, though she never saw him intoxicated. 
"I've realized his influence on me extended beyond the set," she wrote in her memoir. "As a kid, I didn't know he sipped vodka from his coffee mug… but I'm sure he's one reason why, as a young adult, I almost always picked men who smelled like alcohol."
On July 1, 1991, Landon died of pancreatic cancer at 54. 
How to get help: In the U.S., contact the Substance Abuse and Mental Health Services Administration helpline at 1-800-662-4357.