'Little House on the Prairie' Star Michael Landon Was Diagnosed With Anxiety After Suddenly Becoming Famous
Michael Landon moved to California to pursue acting in 1955. After accepting a few small roles, the actor found success with the television series Bonanza. The long-running NBC hit eventually led him to his show, Little House on the Prairie.
Like many celebrities, the Highway to Heaven star struggled with how much his life changed once he became famous.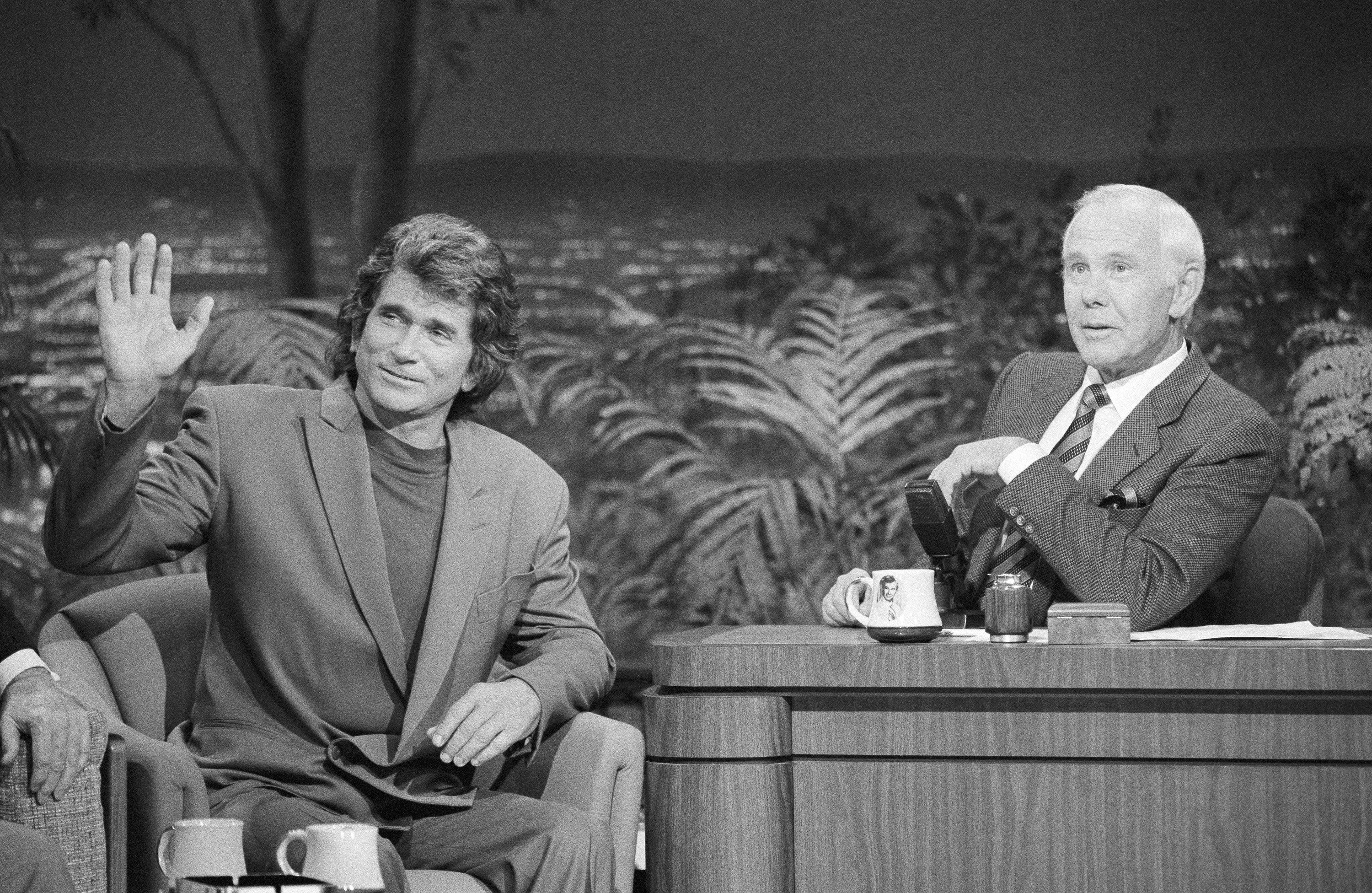 'Little House on the Prairie' star Michael Landon starred in two successful TV shows
Landon was born Eugene Orowitz on October 31, 1956. His mother, Peggy, was a popular Broadway showgirl and comedian. The actor's father, Eli, worked as a publicist in New York.
RELATED: 'Little House on the Prairie': The 1 Actor Who Always Wore a Wig on the Show
After he graduated from Collingswood High School in New Jersey, Landon headed to California. He attended the University of Southern California but eventually dropped out so he could pursue acting full-time. His hard work paid off, as Landon booked a starring role in Bonanza as Little Joe Cartwright. The actor stayed in the Western drama for 14 years until it ended on January 16, 1973. 
Once Bonanza ended, NBC approached Landon about starring in Little House on the Prairie. The family drama was set in Minnesota and based on a book series of the same name. When he received the offer, the actor agreed to star as the series' patriarch, Charles "Pa" Ingalls. He starred on the show as "Pa" until 1981. Although his character left the series in its seventh season, Landon stayed as an executive producer.
Michael Landon had anxiety because of his career
Before he became famous, Landon had a tumultuous home life. In a May 1985 interview with People, he described his mother as a "childish person" and said she often attempted suicide. The Highway to Heaven star also yearned to "get away from my family" growing up.
RELATED: 'Little House on the Prairie': The 1 Star Who Has 'No Shame' in Joining the Reboot
Following his success from Bonanza, Landon admitted to The Washington Post that he was diagnosed with anxiety at 20. He said his instant fame affected his mental health. The actor told the outlet that doctors prescribed him "50 or 60 pills" to take every three days. 
I'd do a fight scene on Bonanza, and I'd have to go to my dressing room and throw up from the pain," Landon said of his past drug use.
"I thought I was prepared for it, but I guess I wasn't," he continued, referring to his fame.
Michael Landon died of pancreatic cancer
Eventually, Landon stopped using prescription drugs to deal with his anxiety. However, his Little House on the Prairie co-stars, like Melissa Gilbert and Alison Arngrim, have confirmed that the Charles Ingalls actor excessively drank alcohol on-set. In her book, Prairie Tale, her TV dad's habits made her "drawn to men who smelled like alcohol."
RELATED: 'Little House on the Prairie': Why Michael Landon Nicknamed Melissa Gilbert 'Half-Pint'
Several years after Little House on the Prairie ended on February 10, 1984, Landon appeared on The Tonight Show Starring Johnny Carson. During his guest spot, Landon announced that he had pancreatic cancer. Three months after the late-night show aired, the actor died of the disease on July 1, 1991. 
How to get help: In the U.S., contact the Substance Abuse and Mental Health Services Administration helpline at 1-800-662-4357.