'Little House on the Prairie' Star Michael Landon Was Not Born Michael Landon
For three decades, Michael Landon was one of the most beloved stars in Hollywood. Not only did he star in three wildly successful TV series — Bonanza, Little House on the Prairie, and Highway to Heaven — he was also a producer, a director, and a writer. Landon had a wholesome, clean-cut image on-screen.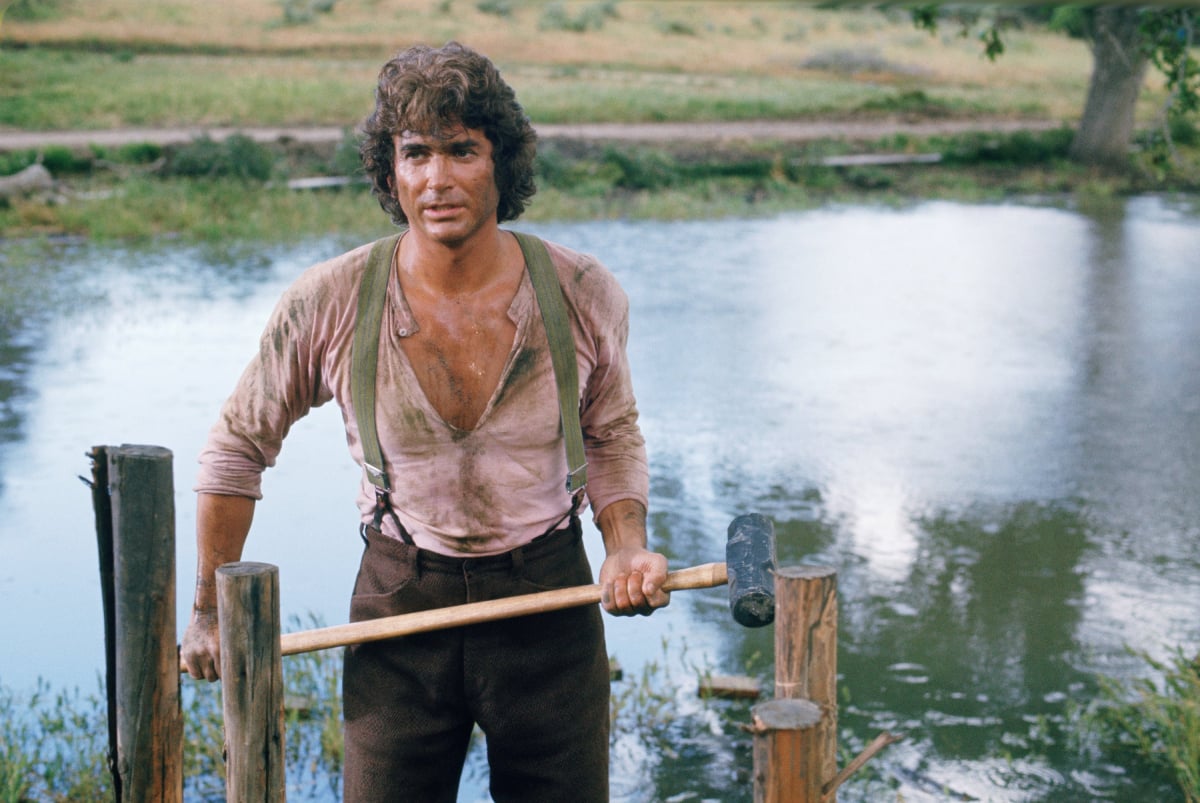 But in reality, he was "one of the biggest walking bundles of contradictions" his co-stars would ever meet. His public image actually masked the real Landon. In fact, Michael Landon wasn't even his real name.
Michael Landon became an actor by accident
Landon moved to California in 1954 from his hometown of Forest Hills Queens after he earned an athletic scholarship to USC. However, during his freshman year, his efforts to match his record high school performances in the javelin resulted in major injuries. He was never able to throw at his previous distance and the injuries ended his athletic career.
He ended up dropping out of college after his freshman year and took odd jobs. In 1956, Landon met and married widowed legal secretary Dodie Levy-Fraser. He also adopted her child, Mark. And they welcomed a son they named Josh.
Then one day, when Landon was working at a warehouse unloading freight trains, a co-worker changed his life forever. Landon's warehouse co-worker was an aspiring actor, and he asked him to help with an acting school audition.
Landon agreed to play opposite his friend in the audition scene. But when they showed up for the audition, Landon got into the acting school and his friend didn't.
The 'Little House on the Prairie' star chose his name from a phonebook
It didn't take long for Landon to burst onto the Hollywood scene. But before he became a star, he had to change his name. Landon's birth name was Eugene Orowitz. He changed it to Michael Landon after seeing it in the phonebook.
In 1957, Landon starred in I Was a Teenage Werewolf. The movie quickly became a hit, and it's still a cult classic to this day. Just two years later, he landed the role of Little Joe Cartwright on the western series Bonanza. That gave Landon a steady paycheck and made him a household name.
While Landon was enjoying his newly-found fame and his "handsome boy" image, his marriage was falling apart. According to Insp.com, Landon began an affair on the set of Bonanza with model and actress, Lynn Noe. He ended up divorcing Dodie in December 1962 and eloping with Noe in January 1963.
Landon's family grew quickly, as Noe had a daughter from a previous marriage. They also welcomed four children together. Over the next 14 years, the 22-year-old boy who began his TV career on Bonanza had turned into a confident 36-year-old actor, producer, director, and writer.
When Bonanza got the axe in 1972, Landon moved on to developing Little House on the Prairie. But he made it clear to NBC that if he was going to play family patriarch Charles Ingalls, he would be in control.
Michael Landon was nothing like his 'Little House on the Prairie' character
As Cheat Sheet has previously reported, Landon was on a mission to present a wholesome series set in 1800s Minnesota. And there was a good reason why, says Allison Arngrim (Nellie Oleson).
"[Michael] realized that Little House was exactly what audiences were missing," Arngrim wrote in her 2010 memoir Confessions of a Prairie B*tch. "Every episode was filled with family values, love, and friendship. The show made you feel good; it made you appreciate what you had and stop b**ching about what you didn't."
While Landon was selling a wholesome image on TV, he was doing things very differently behind the scenes. On the set of Little House on the Prairie, Arngrim says Landon nursed a coffee mug filled with Wild Turkey bourbon. And he did it all day, every day.
Landon also had an affair with Little House makeup artist, Cindy Clerico. And once again, he ended up divorcing his wife and marrying his mistress when Lynn "caught them at it."
"Michael Landon was one of the biggest walking bundles of contradictions I have ever met," Arngrim said. "He was a 'family man' and talked endlessly about Lynn, his second wife, and his children, to whom he seemed utterly devoted."
Landon remained married to Cindy up until his death in 1991.
All nine seasons of Little House on the Prairie are available on Peacock.