'Little House on the Prairie' Star Michael Landon's Ex-Wife Lynn Noe Formed a Support Group With These Hollywood Exes
Little House on the Prairie star Michael Landon created quite a buzz when he left his wife, Lynn Noe, for Cindy Clerico after almost 20 years of marriage. Their divorce was the topic of many tabloid headlines, which often included the amount of money Noe received from Landon due to their split.
Banding together with several other wives who also found themselves ditched by their Hollywood husbands, Noe formed a support group to help women heal and move on with their new phase of life.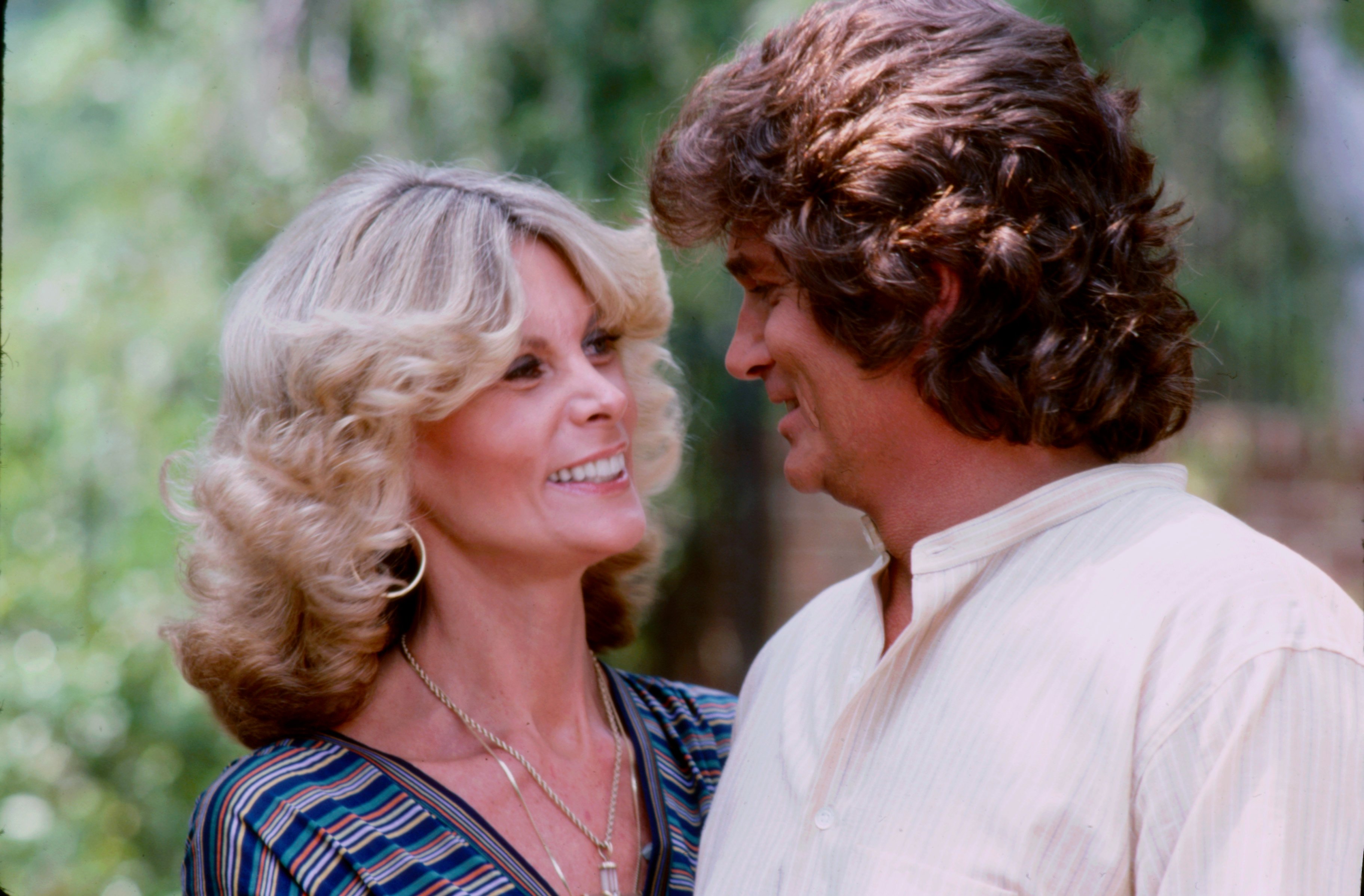 Michael Landon's ex Lynn Noe helped create LADIES
In her book I Promised My Dad, Landon's daughter Cheryl recalled her mother finding new purpose after her divorce from Landon in 1981.
"My mom emerged from the divorce financially secure and emotionally ravaged," Cheryl said of Noe. "She didn't stay down for long. With a number of other wives of celebrities whose spouses had walked out on them, she helped to form an organization called LADIES."
An acronym for "Life After Divorce Is Eventually Sane," LADIES was created in 1983 and served as a support for women who found themselves alone after many years of marriage.
RELATED: This 'Little House on the Prairie' Star Praised Michael Landon for Being 'The First To See Beyond My Looks'
"Among the charter members were the ex-wives of Ken Berry, Gene Hackman, George Segal, Jerry Lewis, Gavin MacLeod, Don Knotts, Leonard Nimoy, and Glen Campbell," Cheryl wrote.
Lynn Noe's finances became public knowledge after divorce from Michael Landon
Cheryl revealed that her parents were continuing to argue about money over a year after their divorce.
"They were still fighting over the community property settlement," she explained in her book of Landon and Noe. "I know my dad was surprised at my mom's tenacity. She refused to lie down and let anyone walk over her, especially someone who'd been walking beside her for so many years."
With Landon being a high-profile celebrity and Little House on the Prairie still on NBC's lineup, Noe's financial details become fodder for the press.
"I was sickened when someone told me that one of the tabloids actually had printed a list of Mom's estimated monthly living expenses," Cheryl wrote. "Putting something that was so emotional into dollars and cents made matters even worse."
Michael Landon's ex helped others Hollywood wives go through divorce
With Hollywood marriages always a popular topic among the tabloids, divorces made for even greater headlines. Noe's organization with fellow celebrity wives proved to be an invaluable support, especially when they received very little empathy from the outside due to winning large divorce settlements.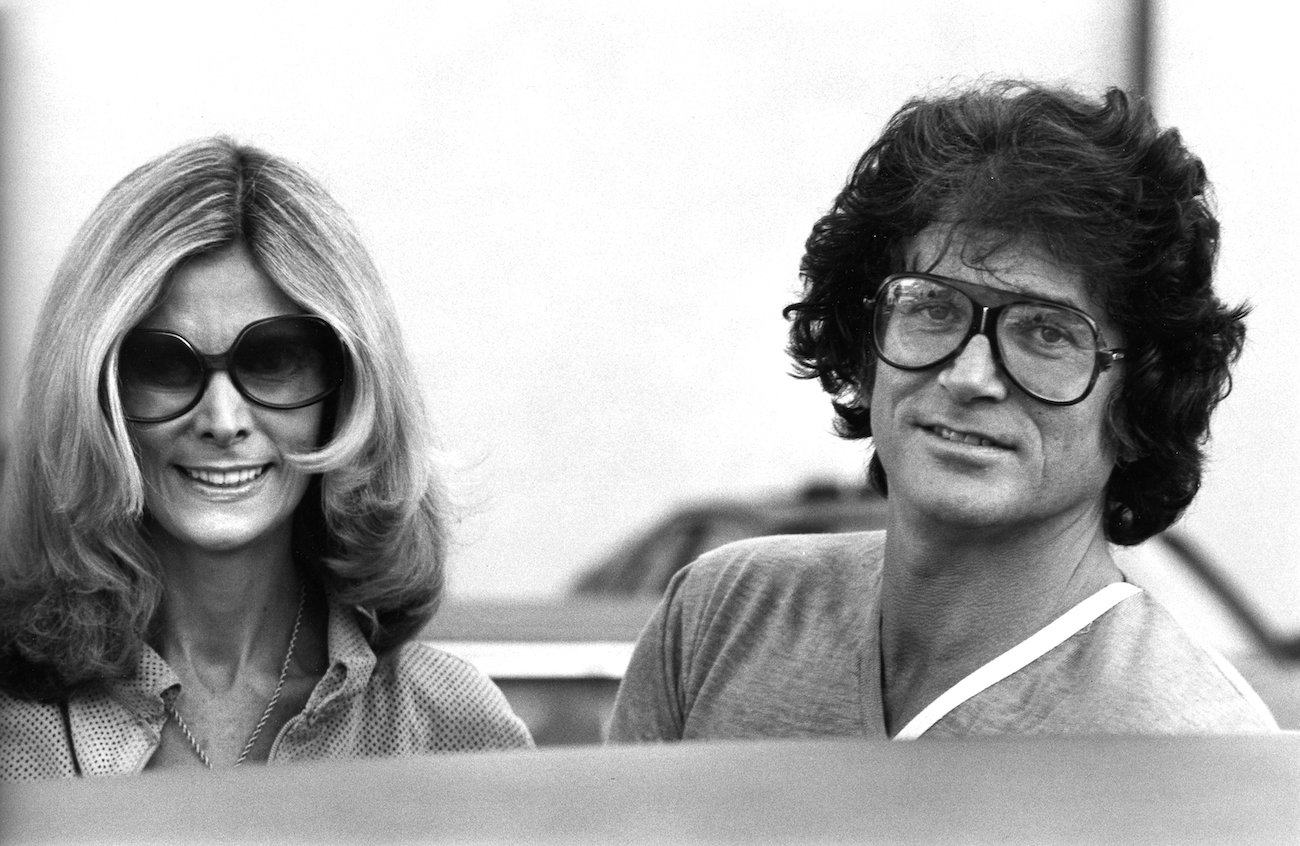 RELATED: 'Little House on the Prairie' Star Michael Landon Almost Prevented Melissa Sue Anderson's Meeting With Steven Spielberg: 'It Really Didn't Look Good'
"All the money in the world doesn't make up for the indignity of having a man who once adored you call your marriage a 'mistake' on TV," Cheryl remarked. "Nor does it make up for having to deal with children whose lives are shattered. … Divorce in Hollywood is the same as divorce anywhere, only played out on a big screen and in living color."
Noe's involvement in LADIES gave her a newfound confidence, as well as a motivation to help other women.
"Mom has gone around the country to speak in front of large audiences, and even has appeared on television to spread the word," Cheryl wrote of Noe. "Mom, who used to tremble at the thought of going on camera, became a real spokesperson for women's rights. She believed so fervently in the cause, it forced her to overcome her shyness and her fear of speaking in public."