'Little House on the Prairie' Star Victor French Left Behind a Surprising Message At His Own Funeral
Little House on the Prairie lives on as a fan favorite thanks to syndication and streaming services. Created by Michael Landon after his stint on Bonanza, he recruited pal Victor French to take on the role of Isaiah Edwards when the series launched in 1974.
The two actors were close friends for decades, starring in NBC's Highway to Heaven after Little House went off the air. When French died from lung cancer in 1989, he left an unexpected sendoff for those attending his memorial service.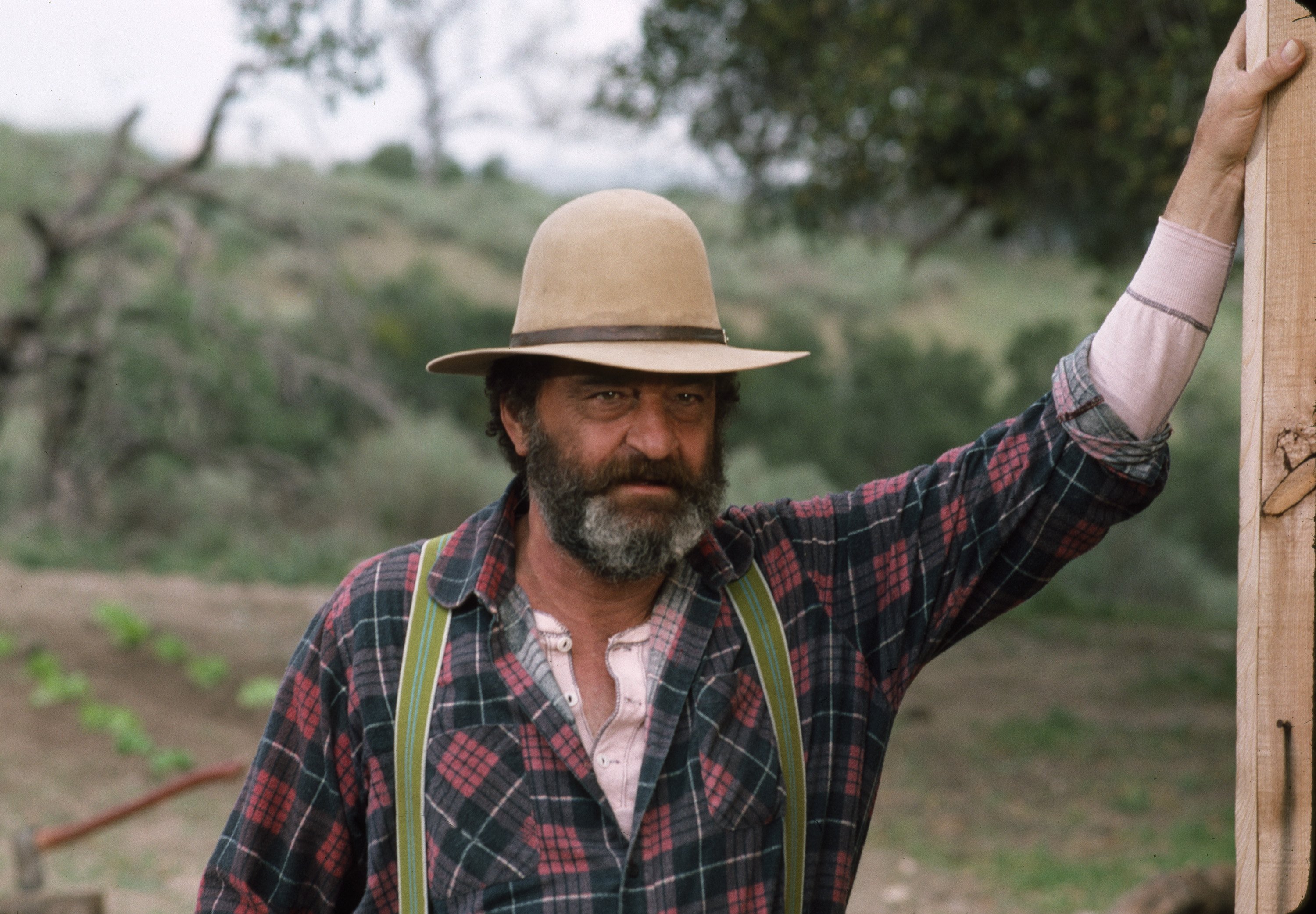 Michael Landon and Victor French had a strong bond
French brilliantly portrayed the role of Isaiah Edwards, a fictitious character created for the show. Landon was starring on Bonanza when met French on the series.
"When [Landon] went off to do Little House on the Prairie, he wanted me for the show," French told the Washington Post in 1985, joking about how the two joined forces for Highway to Heaven. "We spend more time together than a married couple."
French clearly appreciated Landon's lobbying for him to play the character of Mr. Edwards.
RELATED: 'Little House on the Prairie': Melissa Sue Anderson Had Something in Common With This Star From 'The Andy Griffith Show'
"The network wanted a name actor, but Michael stood by his guns," he said, according to a 1989 Los Angeles Times article. "That role changed my career. Michael is really my 'angel.' " 
'Little House' star called Victor French 'charming and funny'
Charlotte Stewart, who portrayed school teacher Eva Beadle for the first four seasons of Little House, looked back fondly on her time with French.
"He was great!" Stewart told Smashing Interviews in 2016 of her former co-star. "He was just one of the most charming and funny men, and had such a good heart."
The Little House alum was in attendance at French's funeral, where she described the specific location the actor had requested his service to take place.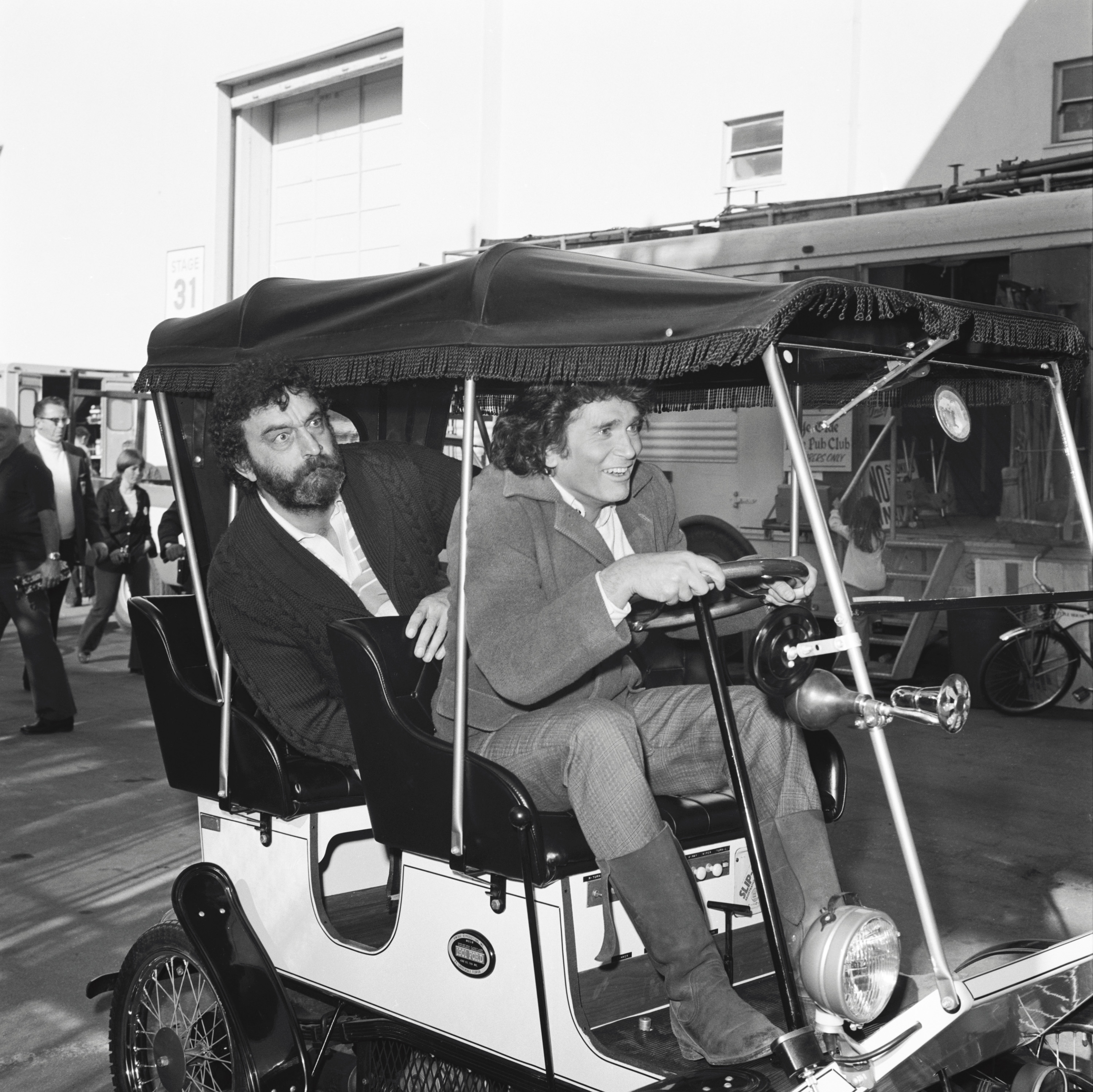 "Victor met with his attorney and listed everyone he wanted to be invited to his funeral service," Stewart explained. "It was held at the Gene Autry Museum in Griffith Park. It's basically a cowboy museum, and its open air. He knew exactly what he was doing."
Victor French's last words
Stewart recalled a moment during French's memorial when the guests were presented with some final words from the actor.
"His attorney said, 'And now a message from Victor,'" Stewart revealed. "We all looked up in the sky, and there's this plane going over us with the message, 'Eat S*it – Love, Victor.' He planned all of that."
The premeditated gesture was met with roaring laughter and warm memories of the beloved – and obviously witty – actor and friend.
RELATED: 'Little House On The Prairie' Star Charlotte Stewart Struggled With Addiction After Leaving the Show: 'I Had No Off Switch'
"None of us were expecting that to happen at his funeral," Stewart remarked. "We just got the biggest kick out of it. I was standing with Michael Landon as this was happening. Of course, there were no cellphones back then. There was one pay phone on the patio, and I think all of us rushed to it to try to call somebody and say, 'Look in the sky!' I loved Victor so much."