'Little House on the Prairie': The Heartwarming Way Melissa Gilbert and Michael Landon 'Bridged' the 'Gap' After His Affair
Melissa Gilbert and Michael Landon shared a special relationship. Although they acted as father and daughter on Little House on the Prairie, their off-screen bond was just as strong. However, the friendship between them suffered when Landon had an affair with someone on the show. 
In her 2009 memoir, Prairie Tale, Gilbert shared that it took years to forgive Landon's betrayal.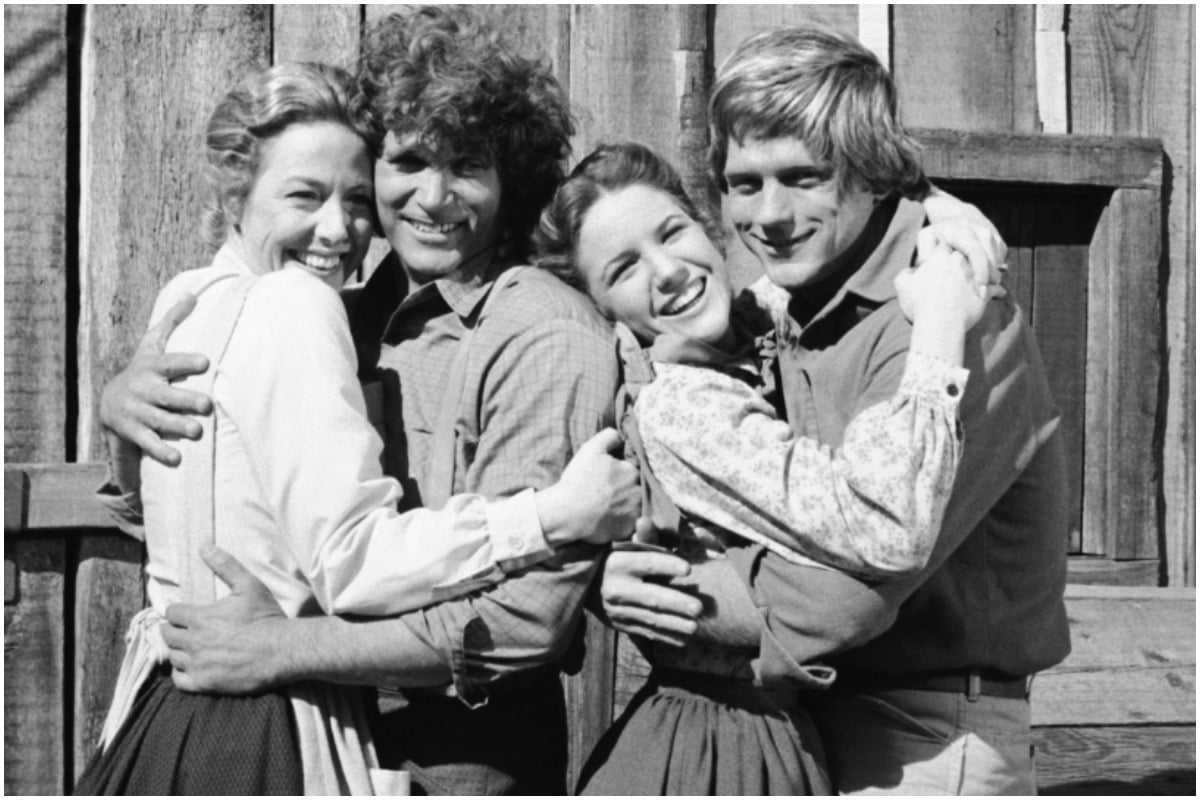 How Melissa Gilbert found out about Michael Landon's affair
Gilbert met Landon for the first time during her audition for Little House on the Prairie. Although she didn't know who Landon was, she recalled feeling instantly comfortable around him. Landon felt the same way, as he selected Gilbert for the role of Laura Ingalls. Laura was the show's central character and Charles "Pa" Ingalls' (Landon) second daughter. 
Throughout their time together, Gilbert and Landon grew close. When her father died, Gilbert relied on Landon to be her "surrogate father." She and her mother often spent time with Landon, his wife, Lynn Noe, and their children. 
As Gilbert grew older, she began booking roles outside of Little House on the Praire. While filming a TV movie called The Miracle Worker, Gilbert wrote in Prairie Tale that she noticed a small connection between Landon and Clerico. Although Clerico was a "stand-in," Landon spoke to Clerico when he visited Gilbert on The Miracle Worker set. 
"Mike had become very friendly with a new stand-in on the show, a pretty young blond named Cindy Clerico," Gilbert wrote. "I first noticed her during production of The Miracle Worker when Mike visited the set one day and said hello to her before he did to me. Though it didn't register with me then, I'm pretty sure that was the start of their romance."
Michael Landon's affair disappointed Melissa Gilbert 
Soon after seeing them interact on The Miracle Worker, Gilbert's suspicions about Landon and Clerico came true. In 1982, Landon and Noe divorced after 19 years of marriage. The Bonanza star then married Clerico one year later. 
The affair drove a wedge between Gilbert and Landon. While she continued to work with him, her view of Landon changed. Like many of his Little House on the Prairie fans, Gilbert couldn't move past Landon being utterly different from "Pa."
"In public, Mike was seen as a pillar of morality and family values. A real-life incarceration of Charles Ingalls, not someone who would leave his wife for a younger woman," she said. "The public believed it. So did my mother. And to some extent, so did I. Then, bada bing, the picture cracked."
Melissa Gilbert forgave Michael Landon before he died
Gilbert spent several years not speaking to Landon after Little House on the Prairie wrapped. However, the friends were forced into a room together in 1991. They both attended Landon's daughter Leslie's wedding, which took place at a church in Westwood, California. Gilbert recalled embracing Landon and being willing to put their past behind them. 
"The first person I saw there was Michael Landon," Gilbert wrote. "Quite a few years had passed since we had seen each other, but we bridged that gap instantly with hugs and kisses. It felt so good to have his strong arms wrapped around me again and to breathe in that familiar Mike smell, and I was filled with warm memories." 
After they spoke at Leslie's wedding, Gilbert and Landon's relationship got back on track. She took care of Landon until he died of pancreatic cancer in 1991. Gilbert also named her second son after Landon.