'Little House on the Prairie': The Intimate Last Moment Melissa Gilbert and Michael Landon Shared Before He Died
Melissa Gilbert considered Michael Landon a father figure both on and off the set of Little House on the Prairie. When he died of cancer, she was heartbroken. Thankfully, the former Laura Ingalls and Charles Ingalls actors shared a special goodbye before Landon died on July 1, 1991.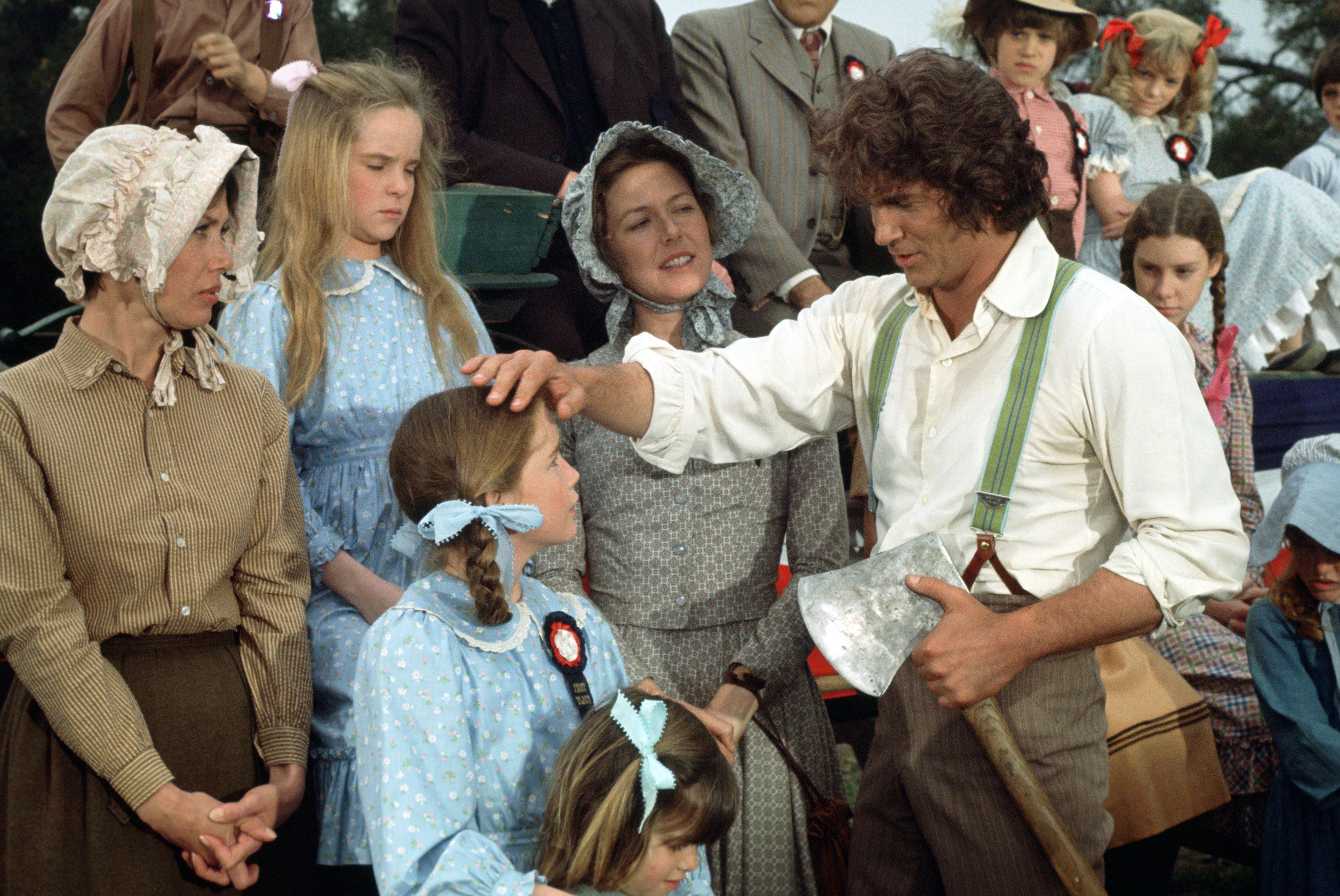 Melissa Gilbert didn't want to say goodbye to Michael Landon
Though Gilbert knew she had to say goodbye to her former TV father after watching him on The Tonight Show, his health clearly declining, when the day actually came, she had a hard time leaving the house.
"On the morning we were scheduled to go, I sat on the bedroom floor playing Super Mario Brothers," she wrote in her memoir, Prairie Tale. "I was like a gaming fiend. Every time Bo [Brinkman, her then-husband] said it was time to leave, I pleaded with him to let me get to one more level. I didn't want to come out of that make-believe world."
Eventually, Brinkman turned off the TV and "practically carried" Gilbert to the car and put their son, Dakota, in his car seat.
Melissa Gilbert's last visit with Michael Landon
Though Gilbert had known Landon for years, this was the first time she ever visited him in his Malibu home.
"His house was breathtakingly gorgeous, a true palace for a man who had conquered the world on his terms," she wrote. "He had a beautiful saltwater swimming pool that Dakota jumped in almost immediately. The views went on forever."
Once inside, Gilbert said hello to her old friend who was lying on a couch in the family room.
"I'd never seen anyone as sick as he was then," she wrote. "He was extremely thin and frail. He looked twice his age. His hair was white and his skin was gray; all of his color had vanished. I was like he was almost invisible."
Gilbert went to Malibu that day for two reasons — to say goodbye and to introduce Landon to her son.
"We made small talk until Bo brought Dakota in the room and put him in my arms," she wrote. "Dakota was now two and a big, adventurous toddler, but he was perfectly calm as Mike pulled him close and gave him a kiss."
The 'Little House on the Prairie' actors' final conversation 
After Landon visited with Dakota, everyone left the room to give Gilbert and her former Little House dad some privacy. The TV was on and, for a while, they sat holding hands in silence.
"I didn't know what to say," she wrote. "A part of me felt like holding hands and being together was enough. Then he turned his gaze from the TV to me. His eyes were like blankets wrapping themselves around me, and whatever he was thinking made him smile." 
"I want you to know, I've seen everything you've done," he told her, according to Gilbert. "I always knew it. I knew you would be the one."
Gilbert began to cry, but Landon told her: "We're not going to do that." 
"Instead, he pulled me toward him and we hugged," she said. "Nothing else needed to be said. That hug was more than enough. That's all he wanted. And that was pretty much all I was capable of."