'Little House on the Prairie': The Lack of Chemistry Between These 2 Actors Almost Ruined the Show
Little House on the Prairie ran from 1974 to 1983. In the ninth season, the show was renamed Little House: A New Beginning and focused on Laura Ingalls Wilder (Melissa Gilbert) and Almanzo Wilder (Dean Butler). At one point during the series' run, producers worried that the lack of chemistry between Gilbert and Butler would be noticeable to fans of Little House on the Prairie.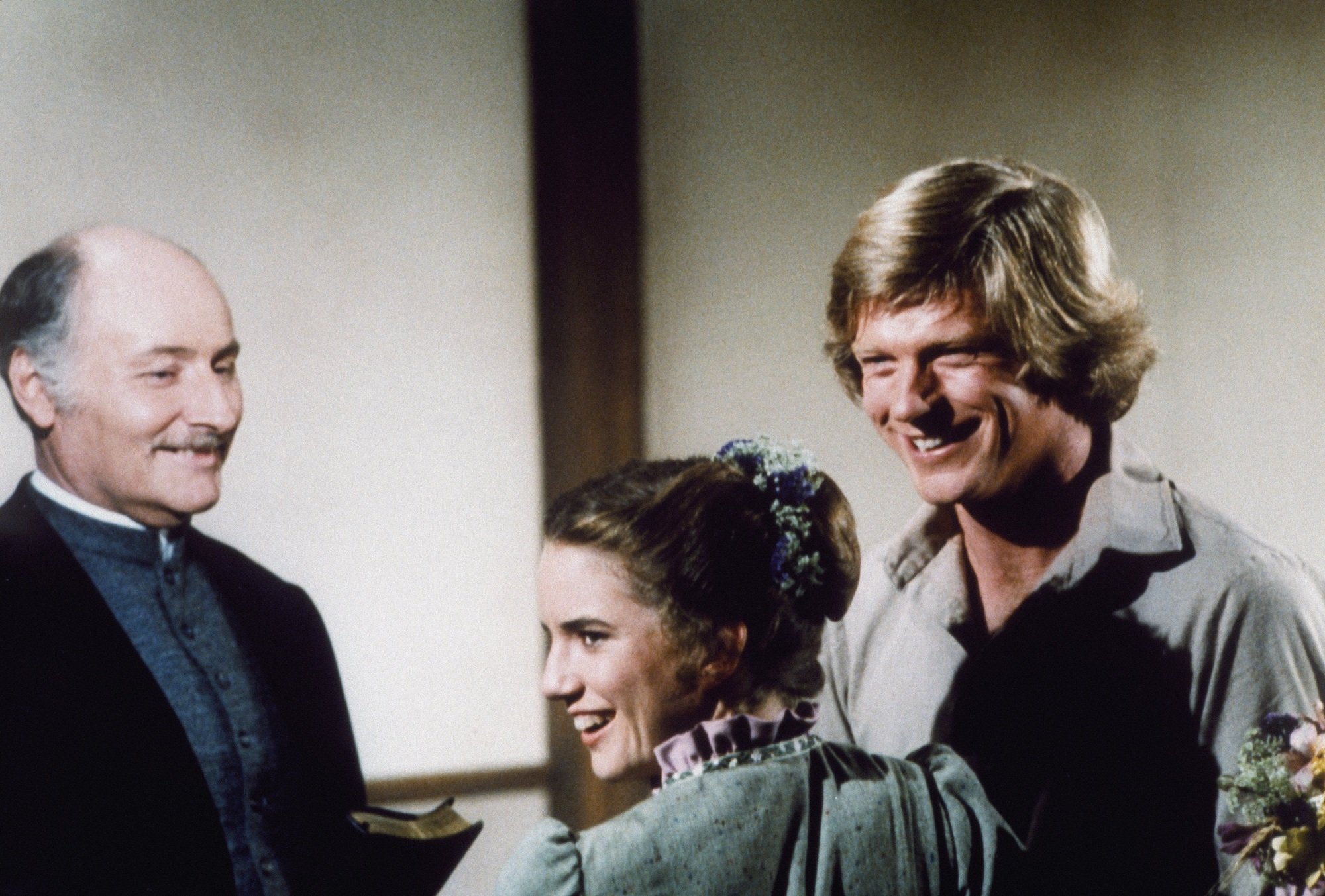 Melissa Gilbert was nervous with Dean Butler on 'Little House on the Prairie'
In 2014, Entertainment Weekly reunited the cast of Little House on the Prairie. Gilbert admitted that her romantic scenes with Butler on the show were nerve-wracking for her given their age difference.
"I look back now and watch episodes from when I was 15 or 16 and go, 'Whoa—there's an awkward stage.' [When Almanzo, played by Dean Butler, was introduced], it was the third time I had ever kissed a boy—and all three times were on TV," Gilbert told Entertainment Weekly. "I was kissing a man who had to shave that morning, and I hadn't even ever shaved my legs. It's bizarre. I mean, he was a grown-up person with a car. He golfed!"
Butler added that having 15-year-old Gilbert play his love interest was difficult at times, but he praised Gilbert for being "fearless."
"It was challenging. And Melissa was being watched very closely by everybody on set—she'd grown up around these people," he said. "She had to take on this relationship with no experience. She is one of the most fearless people I've ever known. She has that quality today, and she had it in spades as a 15-year-old girl."
RELATED: 'Little House on the Prairie': Melissa Sue Anderson Worried Her Character Would Be Written Out of the Show
Producers were worried about the actors' chemistry
While Little House on the Prairie went on to focus on Laura and Almanzo, for a time, producers were troubled by the lack of chemistry between the actors. Gilbert asked Michael Landon, who played her father and was a producer and director on the show, if she could simply hug Butler for their romantic scenes.
Reportedly, a memo went out among producers that Gilbert and Butler did not have enough believable chemistry as a couple. Producers wondered if anything could be done to add "sparks" between them, as it was feared that viewers would pick up on the lack of chemistry.
There was crying on the set of 'Little House on the Prairie'
While speaking on the Hallmark Channel's Home & Family, Butler and Gilbert revealed that Gilbert's mother was crying on set when Gilbert had her first kiss with Butler.
When asked how nervous she was for the kiss, Gilbert replied, "Terrified."
Butler added, "But not nearly as nervous as her mother was on set, wailing in the background."
"Sobbing out loud, which did not help," Gilbert agreed.
RELATED: 'Little House On The Prairie': What Is Melissa Gilbert's Net Worth and What Is She Working On Now?
Despite the nerves behind the scenes, Butler and Gilbert look back on their time on the show fondly.
"We've talked about this through the years and how we could have played so many more different kinds of nuances if we'd had a little more life experience," Butler said. "But you know we look at it and said 'It went pretty well.'"