'Little House on the Prairie': The Stressful Reason Michael Landon Had To Rewrite the Pilot Last-Minute
Little House on the Prairie debuted on September 11, 1974. It was one of the most-watched and beloved shows of its time. Still today the Ingalls family is adored by many.
The Little House on the Prairie pilot wasn't a standard TV episode. It was actually a two-hour movie. If the network liked it, they would pick it up as a series (in show business, this is referred to as a back-door pilot).
Of course, the network did like it and the series remained on the air from 1974 to 1984. While the pilot premiere of Little House on the Prairie captivated its new audience and won over the network, it didn't realize without a little drama first. Michael Landon, who played Charles Ingalls and also served as executive producer, writer, and director of the series, was forced to do a last-minute re-write.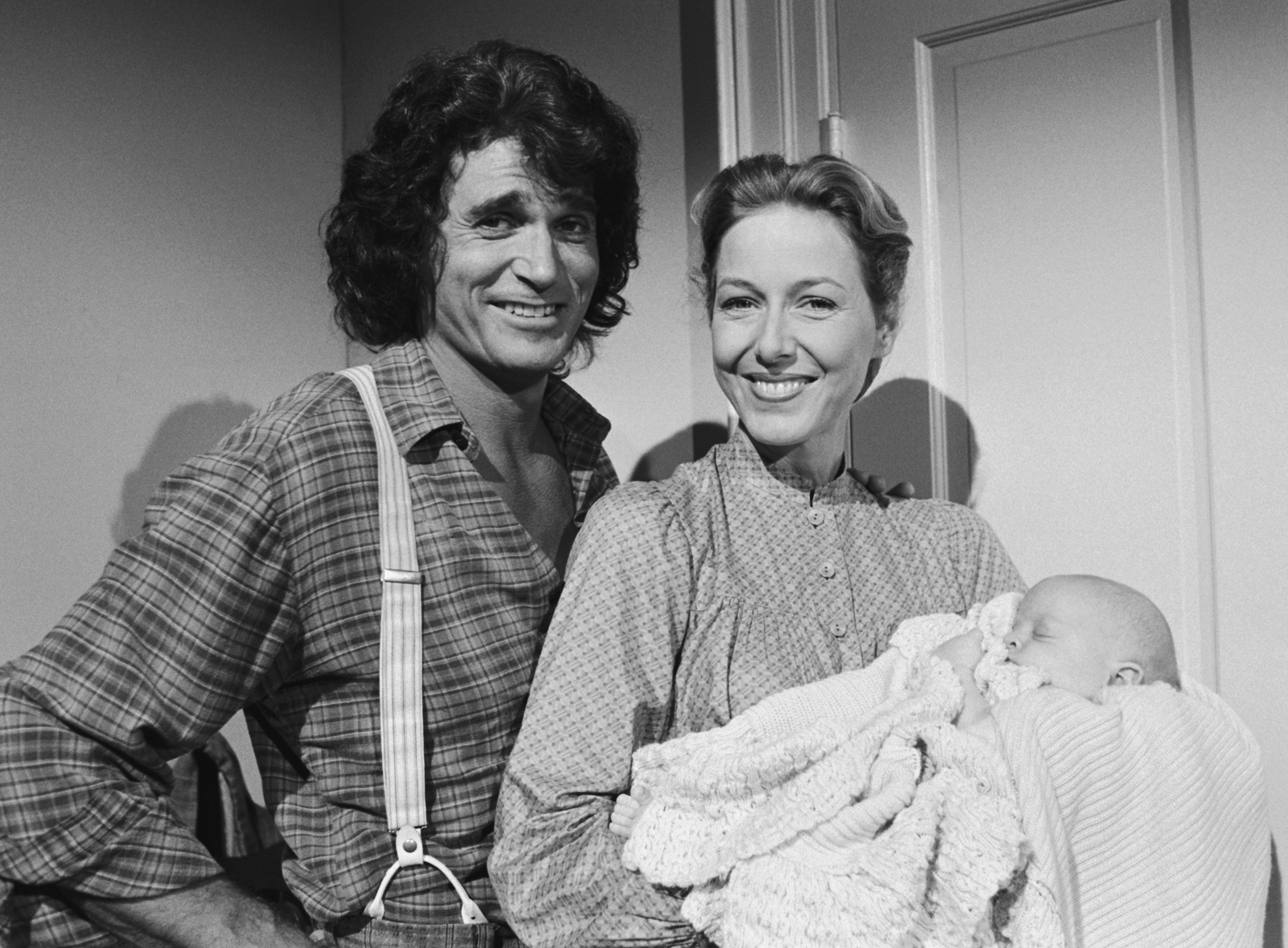 Shooting the 'Little House on the Prairie' pilot
In Melissa Gilbert's memoir, Prairie Tale, the Laura Ingalls actor recalls the process of shooting the series pilot.
"Starting the second week of January 1974, we shot some scenes in L.A. and then went on location near the Sierras in Northern California," she wrote. "My mother and I treated it like a big adventure, which it was. We were far from home. It was cold. And there were numerous people to meet and get acquainted with, starting with Michael, who was quite clearly in charge and the center of the Little House universe."
On location, the cast and crew were greeted with a surprise: a sudden snowstorm. The original script didn't mention anything about a snowstorm, so Landon had to re-write the script to match the cast's new surroundings.  
"Michael pushed up his sleeves and rewrote the script on the fly after a surprise snowstorm before the first day of shooting," wrote Gilbert.
Melissa Gilbert's first impression of Michael Landon while shooting the pilot of 'Little House on the Prairie'
Gilbert had met Landon during her audition for Laura. Right away, she was swept up by his charisma. But during filming for the pilot, she saw a different side to him.
"When one of the other executive producers wanted us kids to play the opening scenes without shoes, Michael lit into him with both a bark and a bite that make me pause and say to myself, Whoa, I pray to God I'm never on the receiving end of that temper," she wrote.  
Thankfully, Gilbert didn't have to experience Landon's temper head-on.
"He couldn't have been warmer or more nurturing to me," she wrote.
Additionally, Gilbert "could hardly take [her] eyes off him." The young actress found Landon to be incredibly handsome and masculine.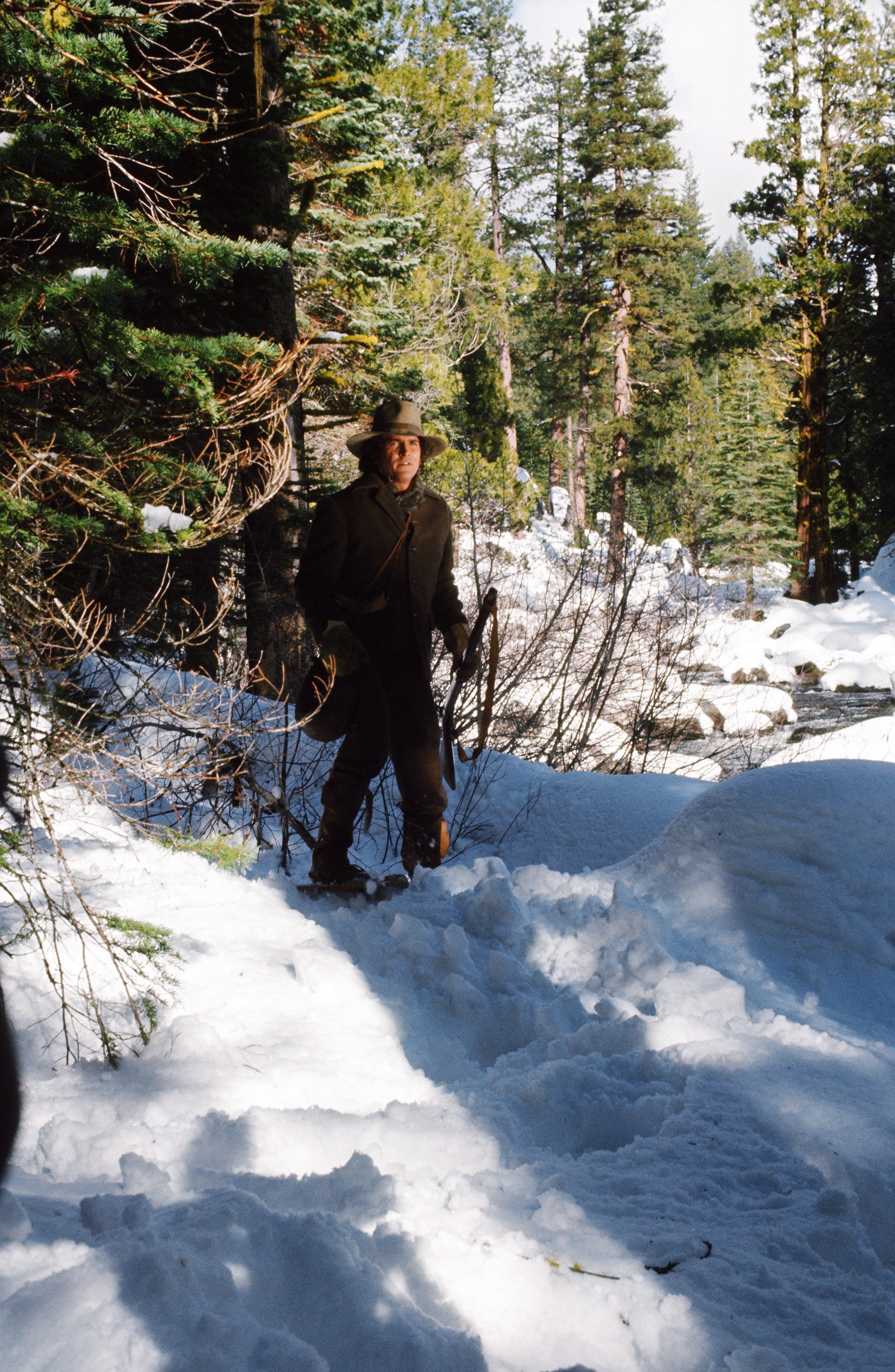 "I'd never seen a man in person who was built like him," she wrote. "He was an upside-down triangle, thick and muscular, and tough beyond my imagination."
Gilbert writes about how she'd watch Landon chain-smoke cigarettes.
"On our first day of shooting, we were out in the snow and he was giving us direction when he took his cigarette and stubbed it out in the palm of his glove," she wrote. "I wanted to run over to my mom and say, 'Did you see that?' He did that all the time. Then he took out the tobacco, sprinkled it on the ground, and put the filter in his jacket pocket, where over the course of the day he'd build up a fair collection, which he threw out later. I'd never seen such a macho man. He was like James Bond—or Batman."