'Little House on the Prairie': The Time a Fan Called Melissa Gilbert a 'Little Brat'
'Little House on the Prairie' star Melissa Gilbert got called a 'little brat' at the airport one time. Here's what happened.
Melissa Gilbert is best known for playing Laura Ingalls Wilder on Little House on the Prairie. At just 9 years old she catapulted to stardom in one of the most successful shows on television. But it wasn't until a fan of the show called her a "little brat" that she began to really contemplate what it means to be a celebrity.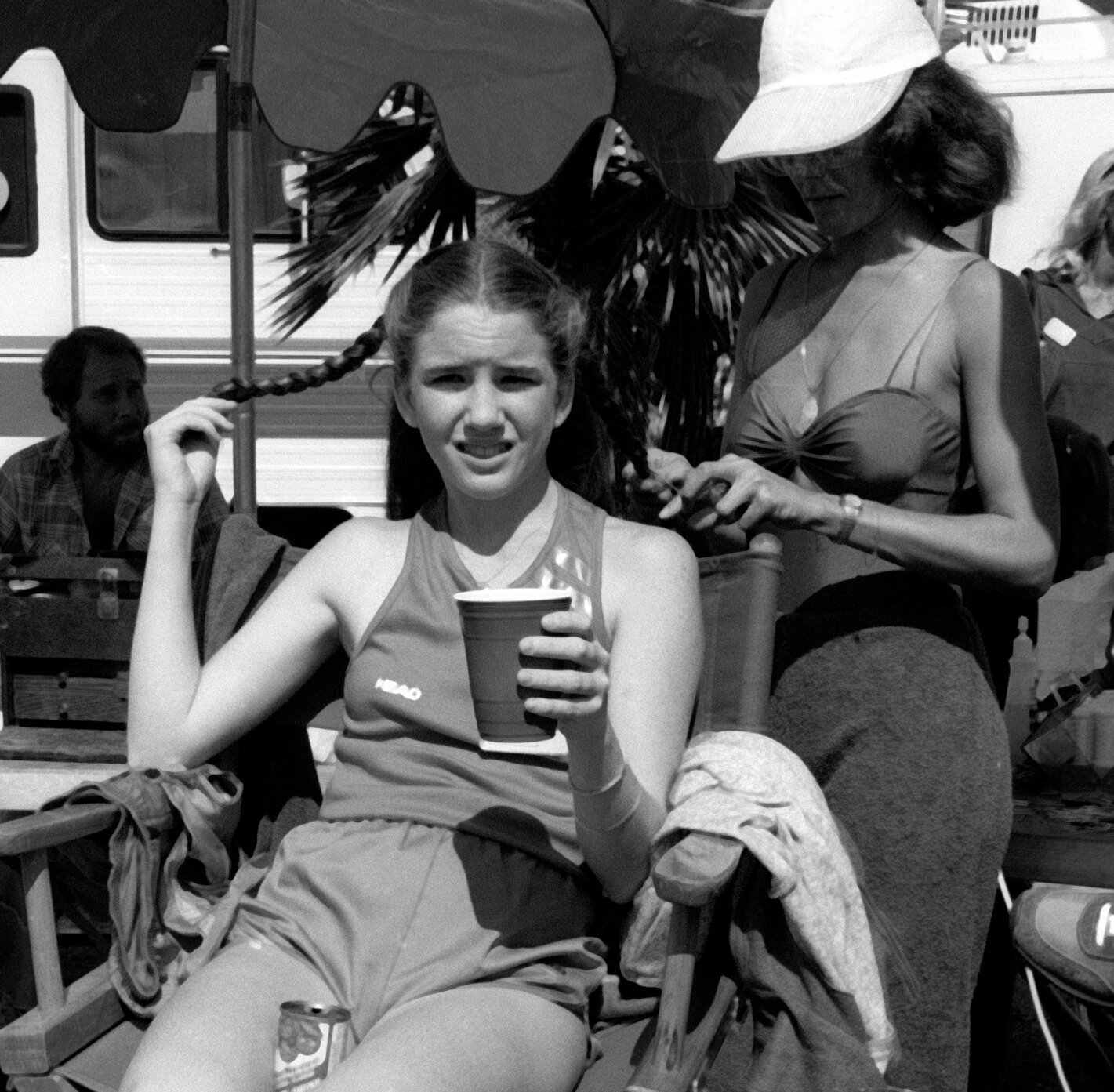 Melissa Gilbert's 'absolutely wild' younger sister Sara
One time, when Gilbert was flying to Florida with her family to take acting classes in preparation for her role as Helen Keller in The Miracle Worker, her three-year-old sister Sara was acting "absolutely wild."
In an attempt to "make her a little sleepy" on the flight, Gilbert's mother gave Sara a spoonful of Benadryl. But it had the opposite effect.
"She ran up and down the aisle, this beautiful, three-year-old Botticelli child climbing under people's feet, taking their food, and yelling 'kill, kill, kill' as everyone tried to rein her in," Gilbert described in her memoir, Prairie Tale.
When a 'Little House on the Prairie' fan called Melissa Gilbert a 'little brat'
Once Gilbert and her family landed and exited the plane, the Little House actor was in charge of watching Sara. That's when a fan approached Gilbert for an autograph.
"I wasn't big; Sara was already half my size," she wrote. "As I tried to hold her in my arms, with our backs arching and my head dodging her flailing hands, a woman came up to me and asked if I was Melissa Gilbert."
Gilbert told her she was and the woman went on to say: "Oh gosh, my daughter loves you. Can I get your autograph?"
Gilbert told the woman that she'd couldn't right then.
"I struggled to hold my sister, who was trying to wiggle out of my grasp," she wrote.
In response, the woman said: "Oh, what a little brat you are." (Gilbert noted that she hissed this, her "sweet, friendly tone evaporating faster than a drop of water in the Mojave."
What Melissa Gilbert learned about being a celebrity
The interaction bothered Gilbert for weeks.
"She walked away, leaving me shattered by this, my first unprotected brush with my own celebrity," wrote Gilbert.
The incident taught Gilbert about what it means to be a celebrity, how severely she was scrutinized compared to people who weren't on hit TV shows.
"Later, I realized while everyone else in the airport had been able to behave in whatever way they felt like at the moment, including that woman who was insensitive, or just oblivious, and downright mean, I had to be perfect, smiley, kind, and polite, or else I was a little brat," she wrote. "That's a hell of a message to give someone who already stuffed her feelings away."