'Little House on the Prairie': What Melissa Gilbert Said to 1 Cast Member When She Found Out They Waited Tables After the Show Ended
Melissa Gilbert started acting as a child in the late 1960s and early 1970s. In 1974, she booked the role of Laura Ingalls on Little House on the Prairie. She stayed with the series for nine seasons as its central character. On March 21, 1983, the NBC hit aired its final episode.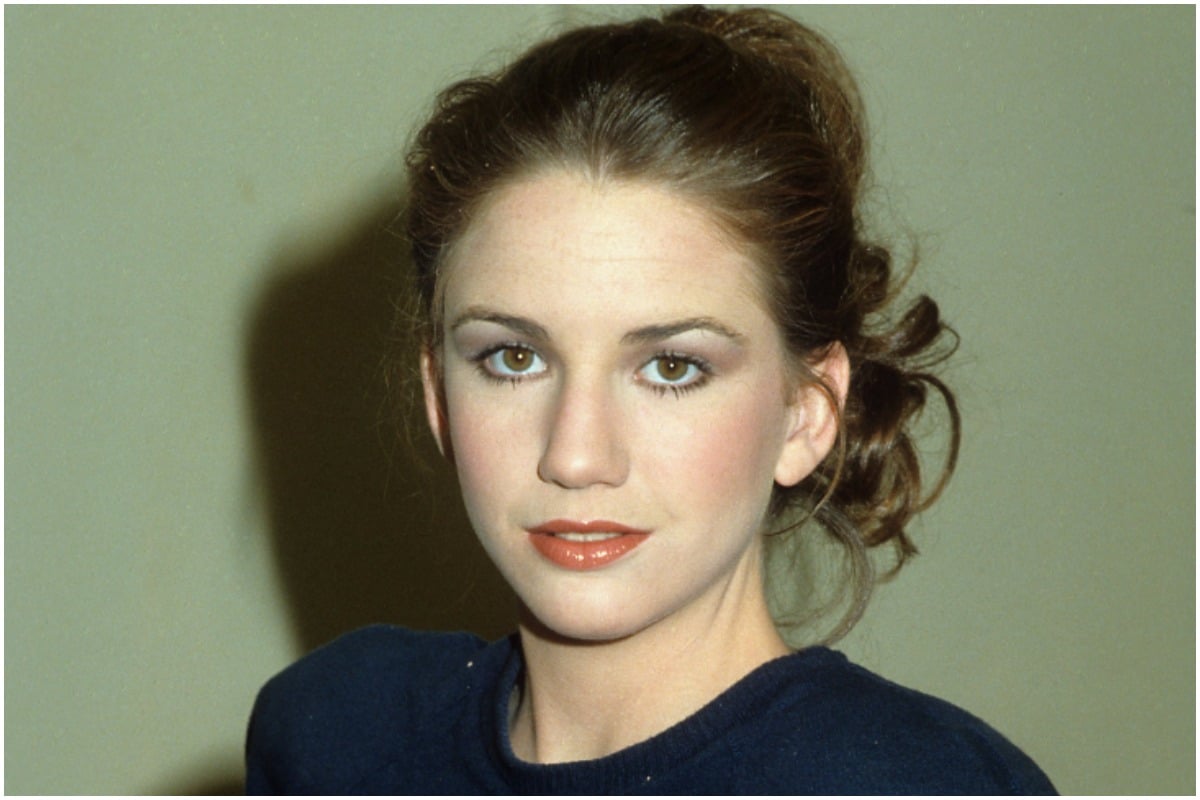 Years after the family drama ended, Gilbert reconnected with one of her on-screen siblings.
'Little House on the Prairie' star Melissa Gilbert's net worth
Little House on the Prairie became a fan-favorite when it premiered. Soon, Gilbert made a name for herself outside of the Minnesota-based series. While working on the show, the actor worked on multiple TV films, including Splendor in the Grass, The Miracle Worker, and Diary of Anne Frank. She also landed a guest spot on The Love Boat as Rosemary "Rocky" Simpson in 1978. 
RELATED: 'Little House on the Prairie': Why Michael Landon Nicknamed Melissa Gilbert 'Half-Pint'
Since Little House on the Prairie, Gilbert has continued to act. In 2009, she starred as Ma Ingalls in the stage version of the NBC series. She also wrote a book, Prairie Tale, and guest-starred on Nip/Tuck in 2006. 
According to Celebrity Net Worth, Gilbert's net worth is $500,000. Although the actor has worked since she was younger, she faced financial woes in the 2010s. Following her divorce from Bruce Boxleitner, the former child star couldn't find any acting jobs due to the 2008 recession.
"Like so many people across the nation, the recession hit me hard," Gilbert said in a statement to Entertainment Tonight. That, plus a divorce and a dearth of acting opportunities the last few years, created a perfect storm of financial difficulty for me."
Why Melissa Gilbert applauded Melissa Francis for waiting tables after 'Little House on the Prairie'
While Gilbert's financial issues started decades after Little House on the Prairie ended, many of her castmates also struggled to find other acting gigs. In 2017, Melissa Francis, who played Cassandra Cooper Ingalls, wrote a book about growing up on the show. The Fox News anchor said in Lessons from the Prairie: The Surprising Secrets to Happiness, Success, and (Sometimes Just) Survival I Learned on America's Favorite Show, that she waited tables after the show ended.
RELATED: 'Little House on the Prairie': Alison Arngrim Said Melissa Sue Anderson Looked at Her and Melissa Gilbert Like 'Juvenile Delinquents'
Additionally, she wrote that the Laura Ingalls actor praised her for the decision when they reunited decades later. 
"You waited tables and worked in the back of kitchens… after Little House. After acting. That's a major pay cut," Gilbert said to Francis. And, you know, humbling. I was surprised to read that about you. That's… well, I respect that. I don't know how many kids from back then would do the same thing once they had a taste of the big time."
Melissa Francis quit acting in 1995
In addition to waiting tables, Francis continued to act throughout the 1980s and 1990s. However, after booking a few supporting roles in TV shows, including St. Elsewhere and Alf, she left Hollywood for good in 1995. That same year, she attended Harvard University and earned her Bachelor's degree in Economics. Soon, Francis ventured into journalism and landed a co-anchor gig with the Fox Business Network in 2012.
RELATED: 'Little House on the Prairie': Jonathan Gilbert 'Cut Himself off From the Family' at 18, According to Sister Melissa Gilbert
Before she got hired to work on her current shows, Outnumbered and After the Bell, the anchor admitted to The Hill that her acting career didn't prepare her for broadcast news. 
"My very first live shot, I looked like a deer in headlights," Francis recalled, adding that she "just totally froze when the anchor tossed it to me."
"I had a rough time learning to be live on television," she continued. "I almost think it was harder because I was just so used to being so rehearsed."