'Little House on the Prairie': Why Alison Arngrim Said Cast Members Were Treated Like 'Soldiers' Rather Than 'Princesses'
Little House on the Prairie made household names of several of the show's youngest stars. On the air from 1974 to 1983, the historical drama often put the spotlight on Melissa Sue Anderson (Mary Ingalls), Melissa Gilbert (Laura Ingalls), and Alison Arngrim (Nellie Oleson).
Created by Bonanza star Michael Landon, who also served as executive producer and star, the series required its cast to conduct themselves as professionals, regardless of their age. Arngrim revealed that the child actors on the show had to live up to the same standards as the adults.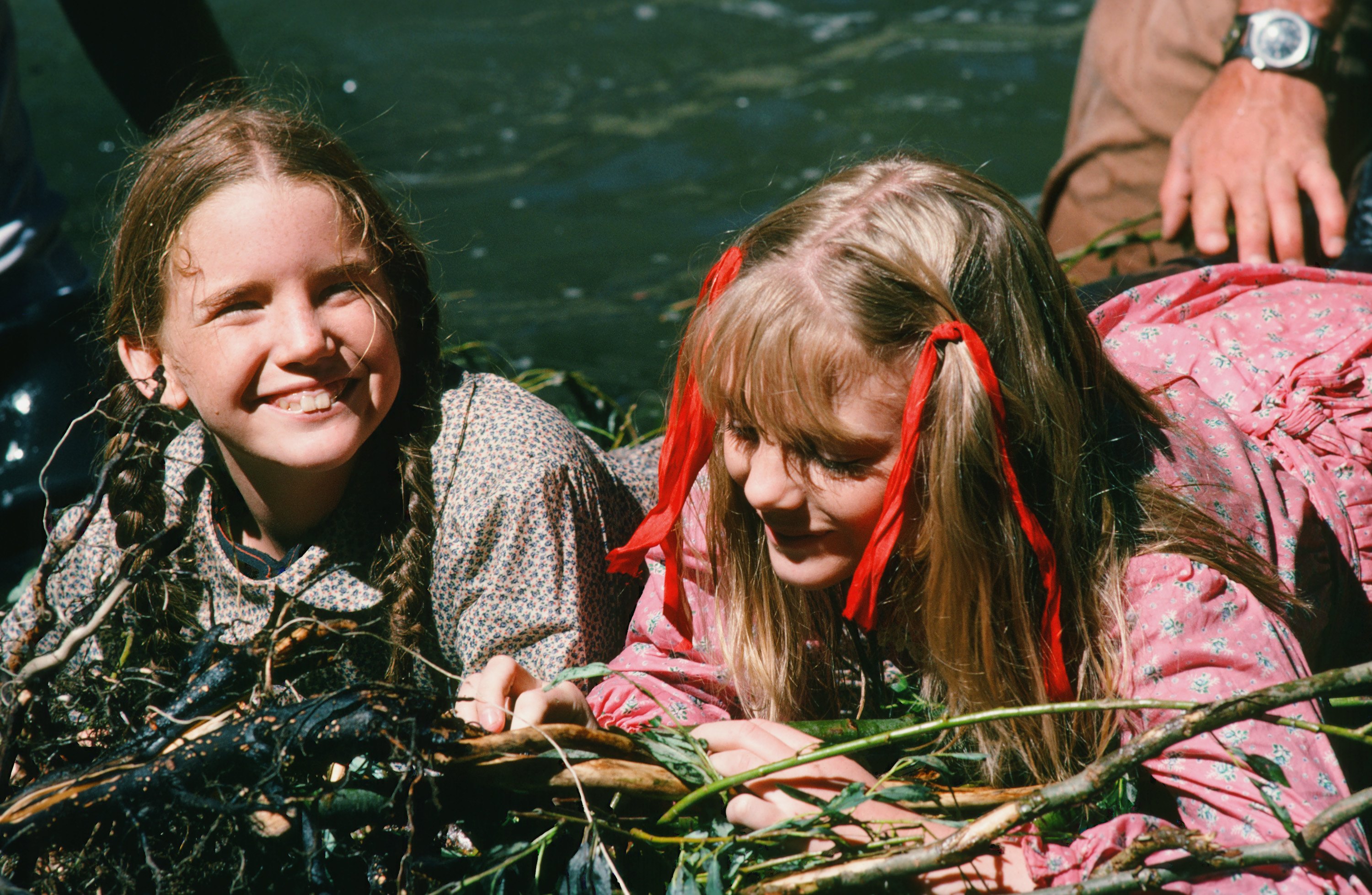 Michael Landon didn't coddle the child actors of 'Little House'
In her book Confessions of a Prairie B*tch: How I Survived Nellie Oleson and Learned to Love Being Hated, Arngrim described how Landon managed the cast and crew on the Little House set.
"He believed in hard work for everyone," she wrote of Landon. "We child actors were expected to show up on time, know our lines, put in our best performance, and call our elders 'sir' and 'ma'am'."
Arngrim would hear other young performers talk about their experiences in show business, which often sounded very different from her own.
"I recently met a young woman who plays a young teenage daughter on a popular sitcom," the Little House alum shared. "She was telling me how much she enjoyed doing her show… The people on the set were particularly nice to her, so she asked, 'Did they treat you like little princesses, too?' I couldn't help but laugh out loud."
'We were soldiers' on 'Little House' set
Though the cast members were treated fairly, Arngrim revealed that there was no coddling or pampering while working on Little House.
"We were not 'princesses' on Little House," Arngrim wrote. "We were soldiers. None of us had our own trailers on location. I have been to sets where the lead actors in Michael's position and those playing the lead family, including the young girls, would each have enormous Winnebago-type trailers. … But not on our show."
She noted that Landon didn't give himself any special treatment despite being the boss.
"We each had a place to change our clothes and go to the bathroom with barely enough room to turn around," Arngrim remarked. "That's all we got, including Michael. And on those days when we had a cast of thousands… we doubled up and shared, including Michael."
Alison Arngrim credited Michael Landon for his management style
Landon's intentional lack of special treatment to his cast was to help them value the true payoff of their performances.
"There was an air of disdain for all 'perks' in general," Arngrim wrote. "Hard work was its own reward. Well, that and your paycheck. This was true for us kids as well."
The Little House alum praised Landon for setting the bar high for child actors, which she felt kept them all on the right track.
"Respect is something hard to come by for child actors," Arngrim commented. "They are often treated as dumb animals or props. … They're sometimes instructed to do no more than hit their mark and 'act cute'. … This was never the case for any child actor in Little House on the Prairie. Or as we like to say, 'Cast of Little House: no arrests, no convictions'. And I do believe we owe that to Michael."