'Little House on the Prairie': Why Melissa Gilbert Didn't Want To Think of Karen Grassle When She Played 'Ma Ingalls'
Melissa Gilbert starred on Little House on the Prairie for nine seasons. The actor played Laura Ingalls, the show's central character. Karen Grassle played Caroline "Ma" Ingalls for eight years. 
Long after Little House on the Prairie ended, Gilbert revived Grassle's role for a series's musical version. While working on the concert, Gilbert explained why she didn't ask for her on-screen mother's input.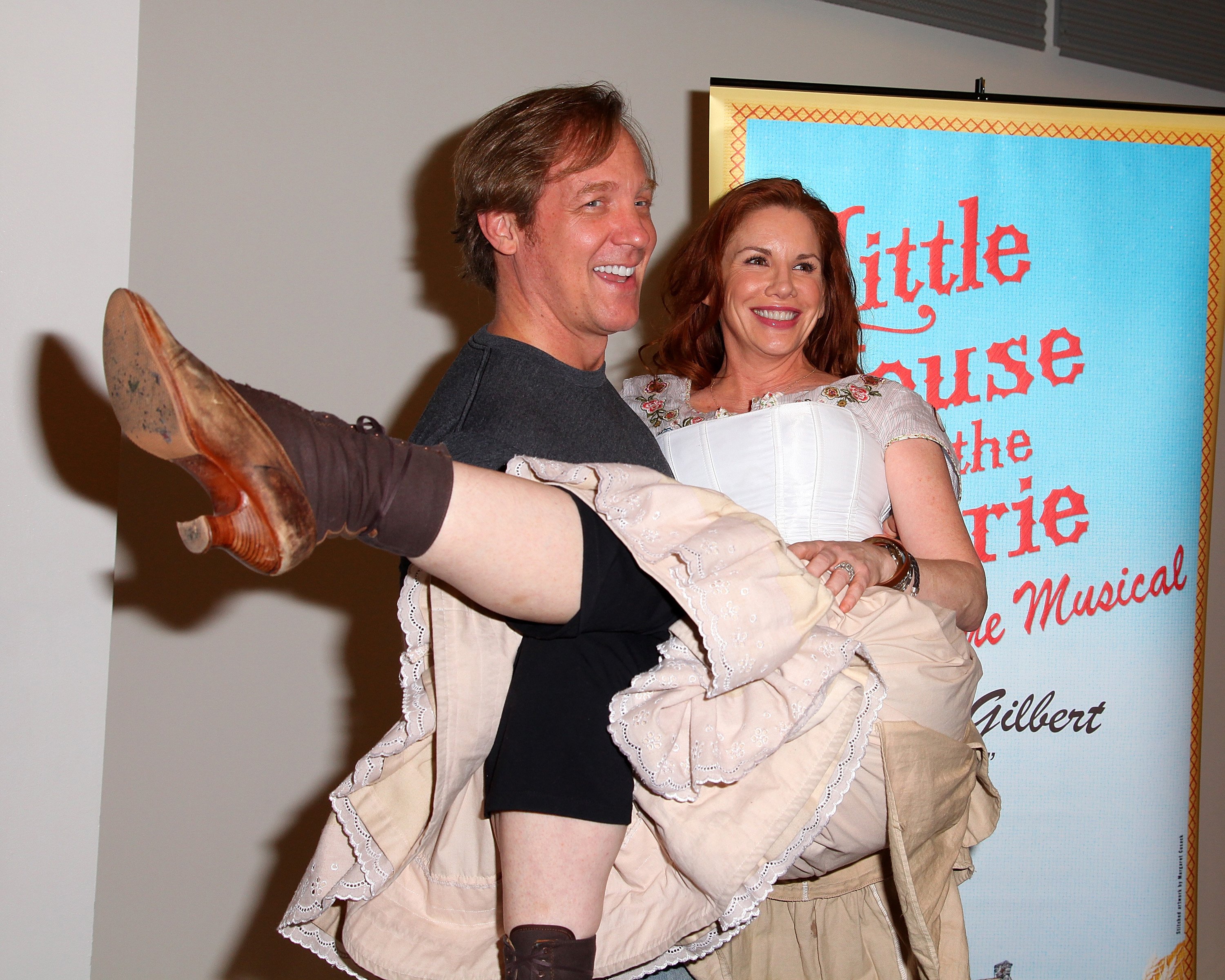 Melissa Gilbert said she takes her 'Laura Ingalls' image 'very seriously'
During her time as Laura Ingalls on Little House on the Prairie, Gilbert appeared in virtually every show episode. Toward the end of the series, the stories focused more on Laura's life with her husband, Almanzo Wilder (Dean Butler). Unsurprisingly, fans of Little House on the Prairie expected Gilbert to behave like her character. While the expectations would damage some child actors, Gilbert took the responsibility head-on. In a 2010 interview with Wisconsin State Journal, she said she rarely felt pressured to stray away from her wholesome image. 
"Throughout the rest of my career, I've never made a conscious decision to stay away from the image that was created because of the show. It would be insane for me to do that," Gilbert said. 
"It's such an extraordinary legacy," Gilbert continued. "To be the torchbearer as it were for Laura Ingalls Wilder for all these years in all these different ways is extraordinary. I treasure it, and I take it very seriously."
Melissa Gilbert didn't seek advice from the original 'Ma Ingalls' 
In 2009, Gilbert joined the cast of the stage adaptation of Little House on the Prairie. The musical had the same name as the popular TV show and books. Instead of reprising her iconic television character, Gilbert signed on as Ma Ingalls. Grassle famously played the role and received several accolades when Little House on the Prairie was on the air. 
 RELATED: 'Little House on the Prairie': Why Melissa Gilbert Had 'Vivid Images' of 'Vile Things' During Her First Love Scene With 'Almanzo' Actor Dean Butler
Although she worked alongside Grassle for multiple years, Gilbert opted not to ask her for advice for her portrayal of Ma. She said she wanted to focus on her script, which showed a different side to the character. 
"Other than the challenge of taking on a new role, I didn't feel pressure in any sort of way," she said. "I had to sort of focus of bit to get the sound of Karen Grassle (who played Ma on the TV show) out of my brain because she is Ma. She's a completely different Ma than I am, as written in this piece, too."
What Karen Grassle has said about Melissa Gilbert's acting
The Little House on the Prairie musical lasted from 2009 to 2010. While Gilbert and the rest of the cast toured with the show, it didn't become a massive success. Gilbert went on to land several guest spots on shows like The Night Shift. The actor also starred in multiple TV movies. 
It's unclear if Grassle saw Gilbert's portrayal of Ma Ingalls on-stage. However, Grassle told Closer Weekly in June 2020 that she always admired her TV daughter's acting capabilities. 
"She arrived cute as a button and sharp as a tack for the pilot," Grassle said of Gilbert. "Turned out to be a natural, with great instincts for acting."