'Little House on the Prairie': Why Melissa Gilbert Thought the Way Michael Landon Delivered the News About His Cancer Was 'So Characteristic of Him'
Michael Landon fought a very public battle with cancer in 1991. He announced his diagnosis to the press, and before he died gave a couple of interviews that served as a goodbye to his fans. Melissa Gilbert, who played his character's daughter, Laura Ingalls, on Little House on the Prairie for 8 years, thought how Landon handled his diagnosis in the press was very much his style.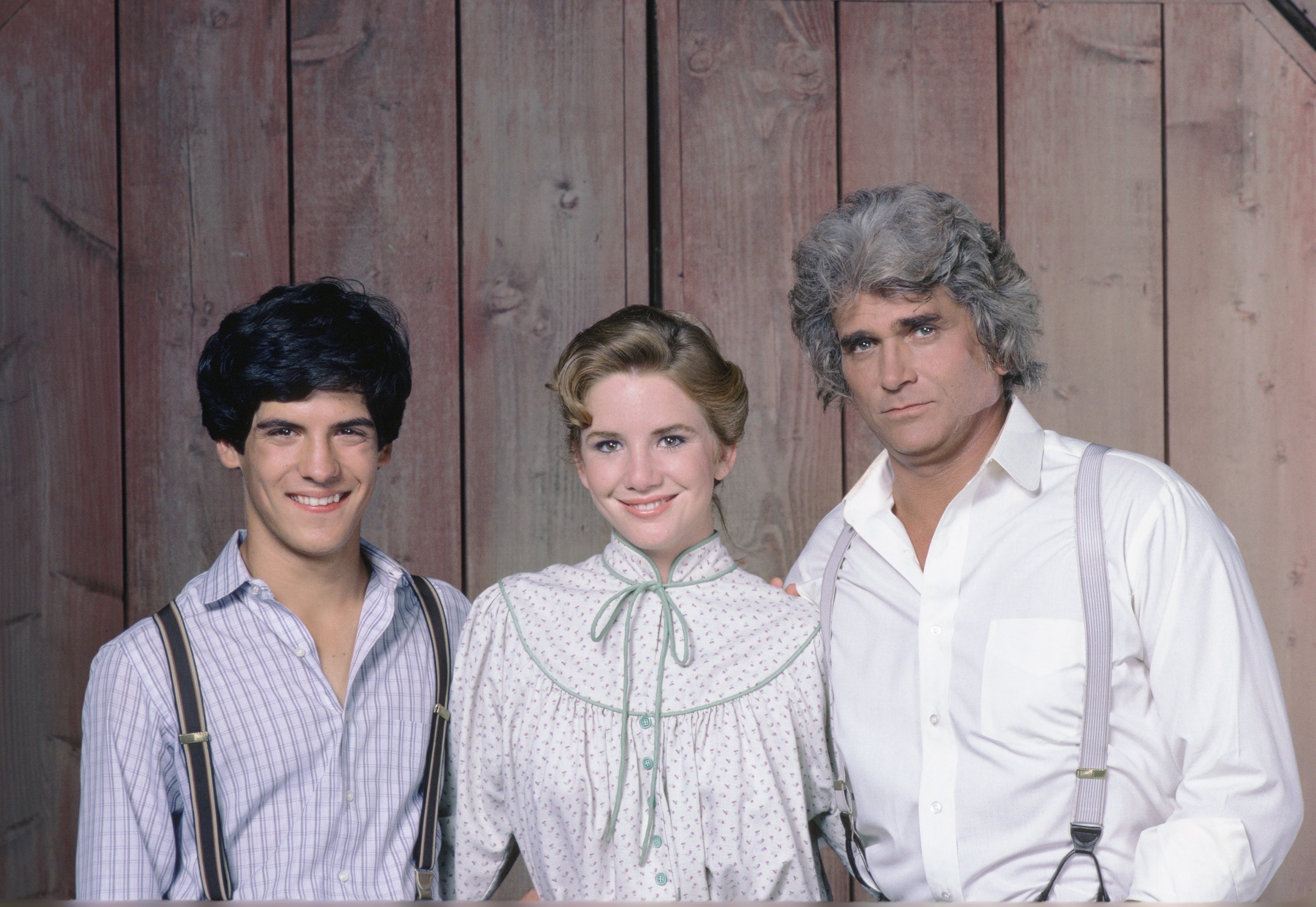 Why Melissa Gilbert thought Michael Landon's diagnosis announcement was 'so characteristic of him'
Before the news of his diagnosis got out, Landon invited the press to his home to let them know himself.
"It was so characteristic of him to deliver the news on his own terms and try to keep the tabloids from printing rumors," Gilbert wrote in her memoir, Prairie Tale. "I watched the press conference on TV."
Landon had always been one to do things his way, on the set of Little House on the Prairie and off. Like when he found out the network was canceling the show after 9 seasons. He didn't go down without a bang. He filmed three Little House movies before calling it quits and in the last one filmed, he blew up (almost) the entire set so the network couldn't re-use anything for future projects.
What Melissa Gilbert thought of Michael Landon on 'The Tonight Show'
After Landon announced that he had been diagnosed with cancer, he did one final appearance on The Tonight Show. During the interview, Johnny Carson told Landon he "looked good." The Bonanza actor replied: "I feel good." But Gilbert "didn't buy it" watching at home.
"Though, in a turquoise shirt and khaki pants, he was as handsome as always, and he even professed to still work out, he looked completely different," she wrote. "His big, strong chest was gone. His voice was also thinner. Even his humor seemed forced to me, and that wasn't Mike, though I did laugh when he acknowledged his alternative therapies included coffee enemas." 
The 'most poignant moment' of Michael Landon's appearance on 'The Tonight Show' to Melissa Gilbert
While it was heartbreaking for Gilbert to see how different Landon looked, the "most poignant moment" of the interview for the former Laura Ingalls actor came at the end.
"Johnny invited his other guest, George Foreman, back after his next fight in August and Mike said he would also come back then," she wrote. "I nearly burst into tears because I realized that Mike knew there was no chance he would be back then. Whatever he was doing to fight the Big C, as he called it, he knew he was going to die."
In that moment, Gilbert knew it, too, but the notion was "beyond anything I could comprehend." 
"As far as I was concerned, Mike was the biggest, strongest, toughest, most determined person ever," she wrote. "If I had done the math and counted up the cigarettes and vodka he had consumed, I would have seen it add up to liver cancer. But I had been in denial up till the point I saw him with Johnny."
Gilbert did get a chance to tell Landon goodbye at his home. They shared a special moment just the two of them as they sat and held hands in silence. He told her not to cry and gave her one of his famous bear hugs.
"That hug was more than enough," she wrote. "That's all he wanted. And that was pretty much all I was capable of."