'Little House on the Prairie': Why Melissa Sue Anderson Once Said Michael Landon Was More of a 'Big Brother' Than a 'Father Figure'
Michael Landon had a special relationship with the cast and crew of Little House on the Prairie. As the creator, executive producer, and star of the series, the actor had his hand in multiple departments. Several of Landon's co-stars credited him as their second father throughout their time together. 
Little House on the Prairie star Melissa Sue Anderson opened up about her unique bond with Landon in a 1981 interview.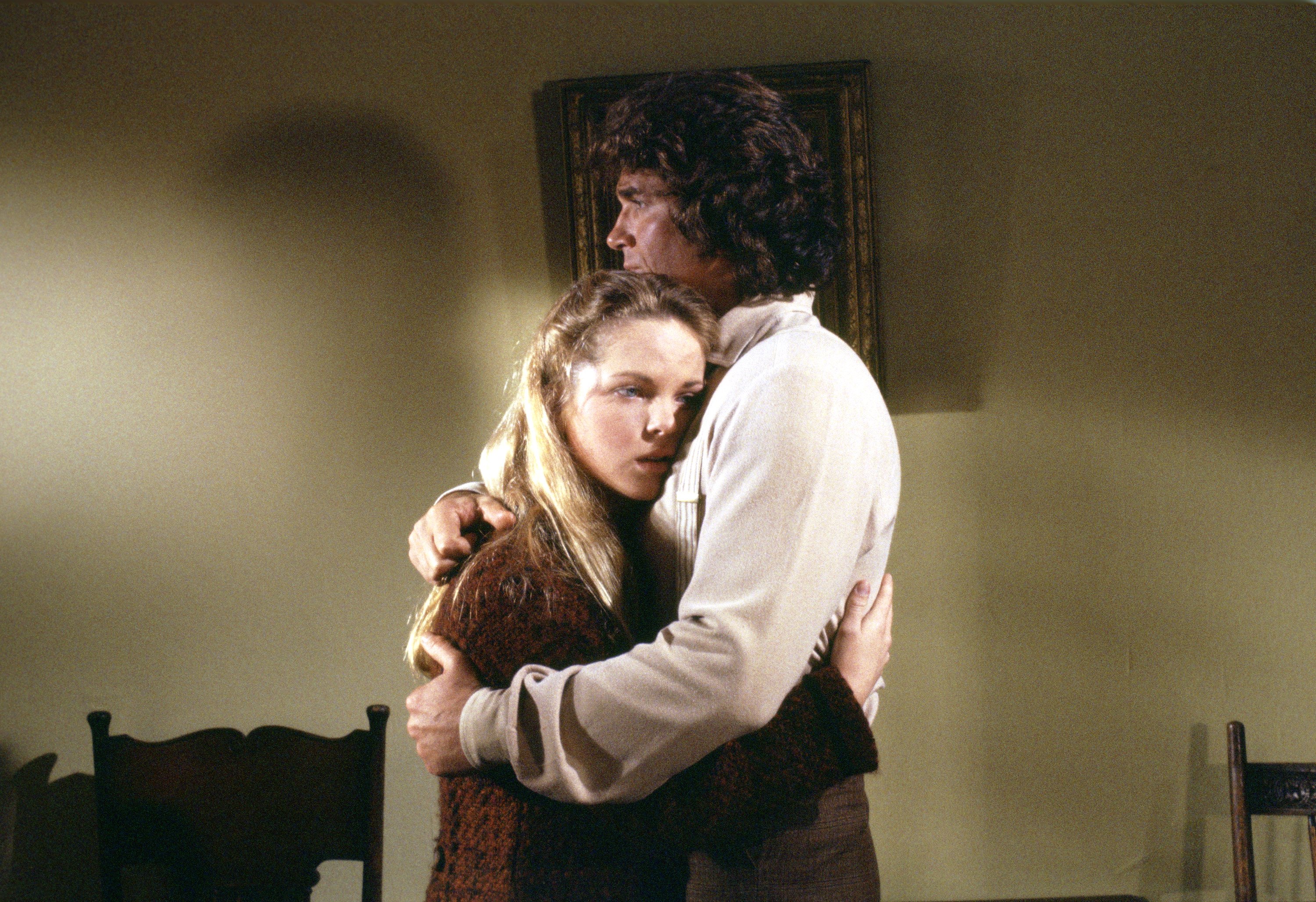 Michael Landon and Melissa Sue Anderson played father and daughter
In 1974, Landon helped create the pilot episode for Little House on the Prairie. Following his 14-year run on Bonanza, Landon decided to work on a show set in the 1870s. Landon got the idea for Little House on the Prairie from his daughter, who liked the children's books of the same name. 
Anderson got the part of Mary Ingalls. Mary was Laura Ingalls' (Melissa Gilbert) older sister. In her 2010 memoir, The Way I See It: A Look Back at My Life on Little House, Anderson said that Mary didn't have much depth in the children's books. However, Landon made sure to utilize her acting skills. In an early episode of the series, "The Racoon," Landon trusted Anderson to carry a scene by herself since he couldn't get a close-up shot. Soon after, Anderson's character received more scenes and storylines. 
Melissa Sue Anderson thought of Michael Landon as a 'big brother' 
As the series progressed, Anderson and Landon became close. In her memoir, she discussed Landon challenging her as an actor when he directed episodes. Anderson also formed a close relationship with Landon's second wife, Lynn Noe. In 1981, Anderson told People that she and Landon were more like siblings behind the scenes than father and daughter. The dynamic possibly stemmed from Landon's pranks and jokes he would pull on the cast. 
"Mike was not so much a father figure as a big brother," Anderson recalled. 
Although Anderson and Landon mostly got along, she grew tired of playing Mary in the 1980s. In season 4 of the show, Mary went blind, causing Anderson to flex her acting skills. She eventually earned an Emmy nomination for her role as Mary. However, as her character faced more challenges, Anderson said she wanted to do more as an actor. 
"It's no fun," Anderson said of her storylines. "When they run low on story ideas, someone says, 'What can we do to Melissa Sue that's really awful?'" 
Why Melissa Sue Anderson and Michael Landon stopped speaking
While she cited her character's lack of range as her reason for leaving Little House on the Prairie, her relationship with Landon suffered in 1981. During the later years of the series, Landon had an affair with Cindy Clerico. Clerico worked as a stand-in when they met. According to Anderson's book, the experience changed the way she viewed Landon. 
"For us, as kids, it was a real blow," Anderson recalled. "Although we knew he could be difficult at times and had his flaws, we never dreamed he was capable of inflicting that kind of pain on his real family. For me personally, I had held him up to a higher moral standard. He had really let me down."
Anderson also wrote that she sided with Noe during her and Landon's divorce. When Clerico became a makeup artist on the show, Anderson said she refused to have Clerico's makeup. She also told People back in 1981 that she stopped speaking to Landon when she left Little House on the Prairie. 
"I don't see him as much," she said. "I think I've grown up, and Michael's whole life is changing—he's making some personal as well as professional decisions."