'Little House on the Prairie': Why Michael Landon's College Classmates Shaved His Head
Many viewers of Little House on the Prairie might know Michael Landon as Charles "Pa" Ingalls. Before he landed the family man role, he worked on shows, and movies like Bonanza and I Was a Teenage Werewolf. The jobs boosted the actor's popularity in the Hollywood industry.
Although he became a big name in television, Landon struggled to find his way as a young man.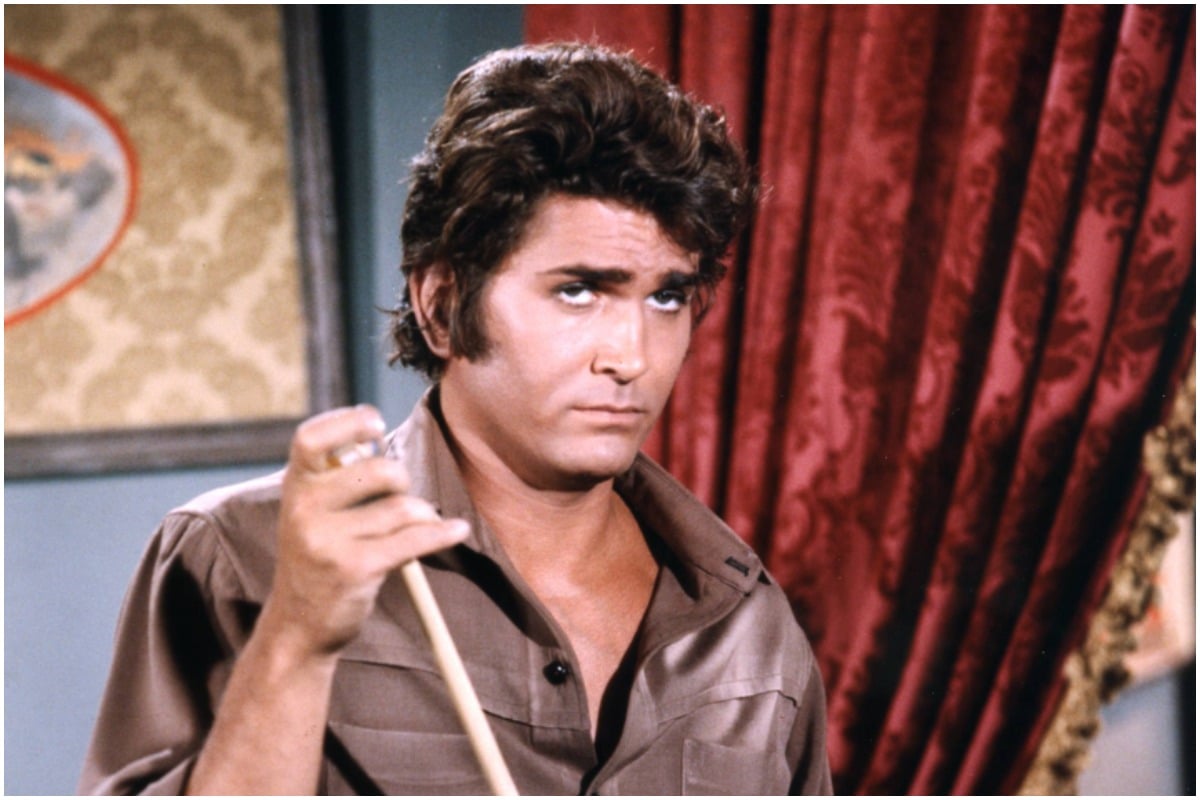 Michael Landon let his hair grow out before 'Little House on the Prairie'
Landon had a turbulent childhood. He was born Eugene Maurice Orowitz to parents Peggy O'Neill and Eli Orowitz. According to INSP, his mother had depression and suicidal ideation. On multiple occasions, it was Landon who found O'Neill when she attempted suicide in their home.
RELATED: 'Little House on the Prairie' Star Michael Landon Was Diagnosed With Anxiety After Suddenly Becoming Famous
The Highway to Heaven star's environment also affected his social life. When the family moved to Collingswood, New Jersey, in the 1940s, Landon became ostracized for having a Jewish father and Roman Catholic mother in a mostly Protestant blue-collar town. In a 1983 interview with The Washington Post, Landon said his hair and athletic skills helped him cope with being unpopular in school.
"I weighed 125 pounds in senior high school, and I was the best javelin thrower in the United States by far," he said. "Well, that just doesn't make sense. But it does to me because I'd let my hair grow longer and longer and longer."
Michael Landon's USC classmates shaved his head
After high school, Landon left his family and Collingswood behind. He got accepted into the University of Southern California and moved in the 1950s. While there, the Us star continued to grow out his hair. Soon, USC's football players took notice of Landon's style. He told The Washington Post that the players sat him down and shaved his head. The act made him think the "superpowers" that came with his extra-long hair were gone.
RELATED: Why No One Wanted to Date 'Little House on the Prairie' Star Michael Landon In High School
Not only did Landon's hair upset his school's athletes, but he also said his hair hurt his chances of finding love in high school and college.
"I never had one date when I was in school because girls were terrified of me," he said. "I took one girl out once, and we went to a hamburger place, and I was the shyest guy you can imagine, but because of my hair, this girl got a note from the waitress which said, 'Be Careful.' I couldn't believe it."
Landon loved working out
RELATED: 'Little House on the Prairie': Why Michael Landon Nicknamed Melissa Gilbert 'Half-Pint'
Eventually, Landon found a way to make his hair work for him. By the time he dropped out of USC and booked Bonanza, he learned how to dye and style his hair alone. Landon also started focusing on his fitness and became obsessed with maintaining a toned body. The Charles Ingalls actor said he depended on working out to feel better about himself. 
"I'm not smart unless I'm strong," he said. "Unless I go to a gym and exercise, I feel stupid."
On July 1, 1991, Landon died of pancreatic cancer. He was 54.