'Little House on the Prairie': The Exact Moment Melissa Gilbert Realized Melissa Sue Anderson Was 'in a Different Universe'
Little House on the Prairie told the wholesome stories of the Ingalls family in Walnut Grove, Minnesota. Although the series frequently ended on a high note, its actors struggled to get along with each other in real life. 
In her 2009 memoir, Prairie Tale, Melissa Gilbert, who played Laura Ingalls on the show, said she and Melissa Sue Anderson, who portrayed Mary Ingalls, led different lives off camera.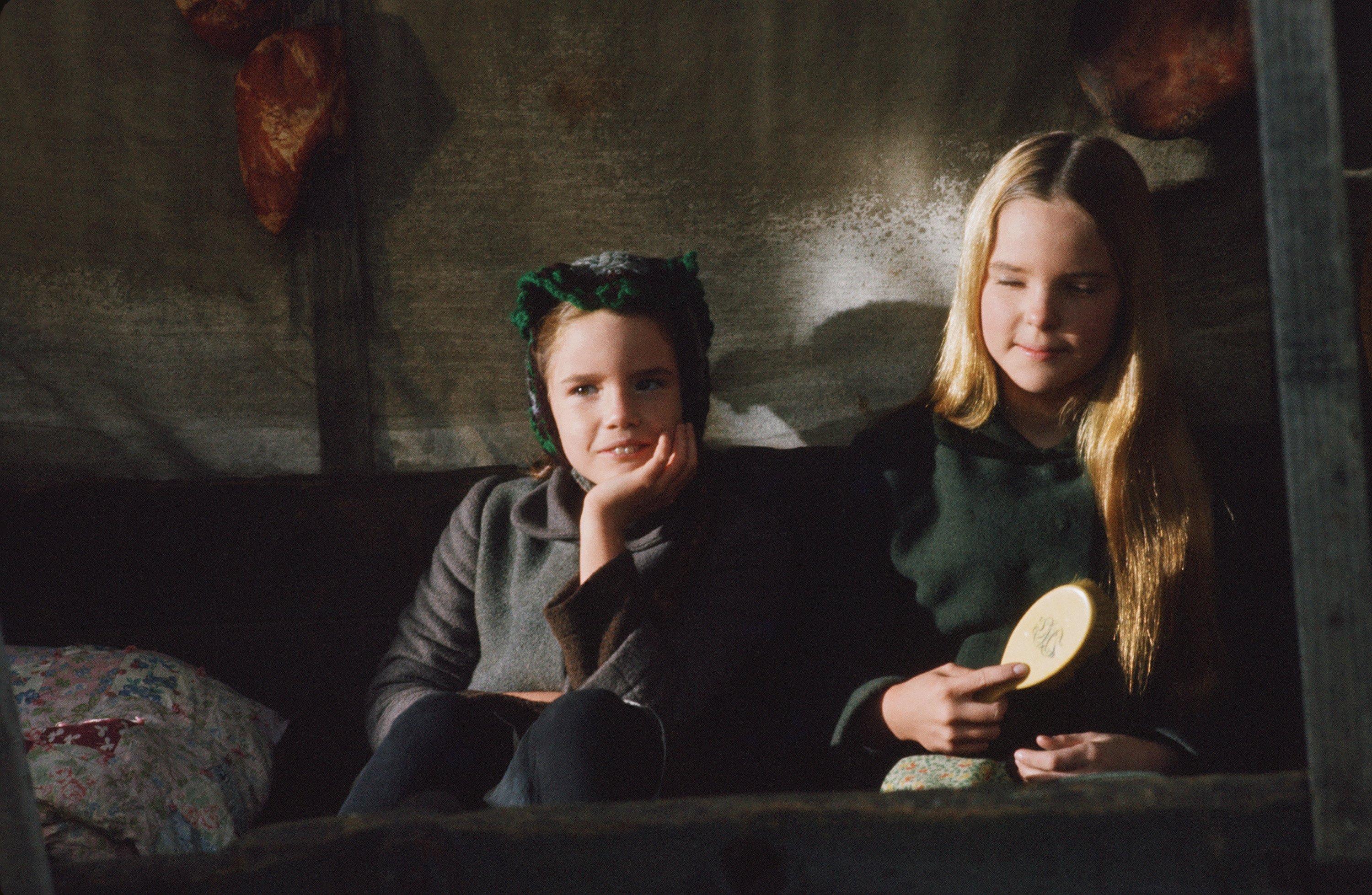 Melissa Gilbert once said Melissa Sue Anderson was 'dangerous' and 'evil' during 'Little House on the Prairie' 
Both Gilbert and Anderson became passionate about acting at a young age. Throughout the late 1960s and early 1970s, the child actors, who are two years apart, began auditioning in Los Angeles. Soon, Gilbert, who has a net worth of $500,000, wrote in Prairie Tale that she booked an audition for Little House on the Prairie. By the time she got the call to read with Michael Landon, Anderson had already signed on as Laura. 
"A couple other girls had also been called back. Each of us filmed a scene with Michael and another one with Melissa Sue Anderson, who had already been cast as older sister Mary Ingalls," Gilbert wrote of her audition. 
After testing with Landon and Anderson, the Miracle Worker actor booked her role as Laura. Along with Lindsay and Sidney Greenbush (Carrie Ingalls), she rounded out the show's main cast. Soon, other child actors such as Alison Arngrim signed on to play the friends and foes of the Ingalls sisters. In her memoir, Confessions of a Prairie B*tch, the Nellie Oleson actor said Gilbert shared her hatred toward Anderson during their first conversation. 
"Whatever you do, watch out for that Melissa Sue Anderson," she warned Arngrim. "She's very dangerous. She's evil, and I hate her… " Gilbert continued, saying, "I hate her, and she hates me. She tried to kill me, you know. And she'll kill you, too, if she gets the chance!"
Gilbert realized the Mary Ingalls actor  was in a 'different universe' when she started dating 
Although they were close in age, Gilbert wrote that she and Anderson didn't have the same experiences when they became adolescents. While the Laura Ingalls actor said her on-screen sister was frequently "cold" on set, the distance between them increased once Anderson started dating. Additionally, during Little House's fourth season, the Mary Ingalls actor had "really long fingernails, wore makeup, smoked cigarettes, and guzzled TaB." 
 "She was way beyond my league," Gilbert wrote. "Then when she began dating actor Lance Kerwin of James at 15 fame, forget it. She wasn't just out of my league. She was in a different universe."
Do the 'Little House on the Prairie' stars get along?
Anderson left Little House on the Prairie as a full-time cast member after seven seasons. Afterward, she appeared as a guest star on Murder, She Wrote, and The Equalizer. She went on to earn supporting roles in television and films throughout the 2010s, including a part on Veronica Mars in 2014. According to Celebrity Net Worth, Anderson has a net worth of $1.5 million. 
In addition to working on the big and small screen, the Glitter actor also wrote a memoir in 2010. Anderson speaks about her time on Little House on the Prairie in her book, The Way I See It. However, she neglected to mention Gilbert while looking back on their time on the NBC show. During an interview with AJC, the actor shared that she didn't have much to say about her on-screen sibling. 
 "I honestly do not have a lot of memories of the two of us," she said of Gilbert. "We were very, very different."