'Little House on the Prairie': Why Melissa Gilbert Worried About Looking Like a 'Self-Absorbed Idiot' at Michael Landon's Funeral
Melissa Gilbert and Michael Landon played father and daughter on Little House on the Prairie. Throughout the series, the actors formed an off-screen connection. The Laura Ingalls star also referred to him as her "surrogate father."
On July 1, 1991, Landon died of pancreatic cancer. In her memoir, Prairie Tale, Gilbert shared her concerns about attending the Pa Ingalls actor's funeral.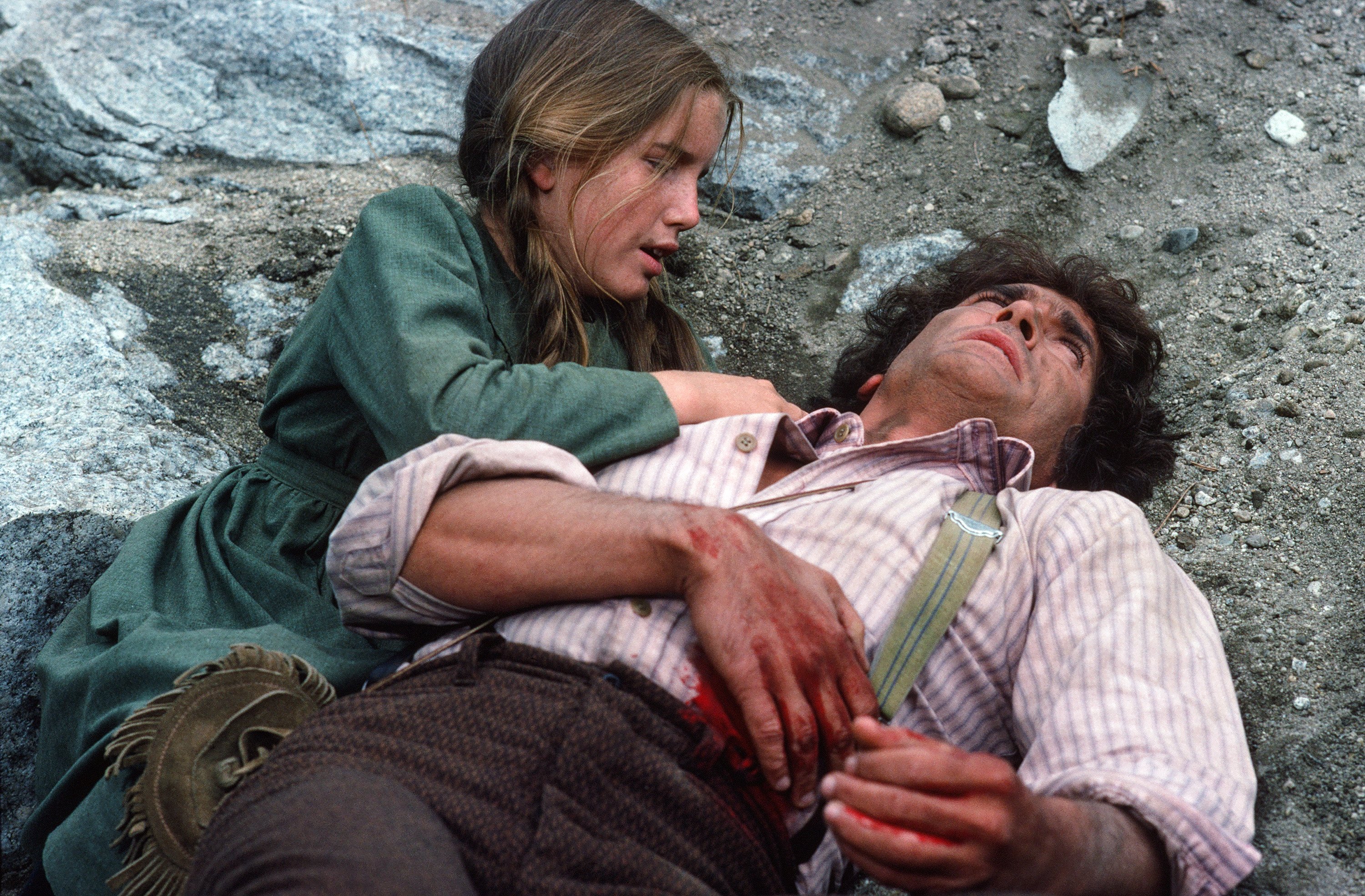 Michael Landon only showed Melissa Gilbert's 'Little House on the Prairie' tape to NBC
Gilbert was born in Los Angeles, California, on May 8, 1964. As a young child, she found a passion for acting and soon booked auditions for TV shows and commercials. After a few appearances on Gunsmoke and The Dean Martin Show, Gilbert tried out for Little House on the Prairie. She auditioned for Laura Ingalls, the show's central character. During her audition at Paramount Studios, the Sylvester star met Landon for the first time.
"I remember thinking, Oh gosh, he's really handsome," Gilbert said of her TV dad in Prairie Tale. "He gave off a different kind of energy than ordinary people. It was a higher wattage."
RELATED: 'Little House on the Prairie': The Heartwarming Way Melissa Gilbert and Michael Landon 'Bridged' the 'Gap' After His Affair
Eventually, the former child star had a screen test with Landon. The twosome instantly connected, which resonated on camera. Following her audition, Gilbert, who has a net worth of $500,000, got a call to play Laura Ingalls on Little House on the Prairie. She starred as the middle daughter of Landon's character and Caroline "Ma" Ingalls.
Years after Little House wrapped in 1983, Landon told his TV daughter that he only sent her tape to the network. During his real-life child Leslie Landon's wedding, he informed Gilbert that she was his only choice for Laura.
"Oh yeah. I knew. I knew immediately that you were her," Landon said, according to Gilbert. "And I didn't even want them to think about anybody else."
She worried about looking 'self-absorbed' at Michael Landon's funeral
Although Pa and Laura had a seemingly perfect relationship on Little House on the Prairie, Gilbert struggled to talk to Landon toward the end of the series. In the early 1980s, the Highway to Heaven star began an affair with Cindy Clerico, a stand-in for Melissa Sue Anderson. Eventually, Landon divorced his second wife, Lynn Noe, to be with his alleged mistress. The decision drove a wedge between Gilbert and her TV father's family. Her mother, Barbara Crane, sided with Noe in the divorce and forced her daughter to do the same.
RELATED: 'Little House on the Prairie': Why Michael Landon Nicknamed Melissa Gilbert 'Half-Pint'
Once Little House on the Prairie ended, Gilbert and Landon went their separate ways. However, they reconnected after seeing each other at Leslie's wedding. Unfortunately, their reunion wouldn't last long. In April 1991, Landon publicly announced that he had pancreatic cancer. Three months after revealing his diagnosis, he died in his Malibu home with a net worth of $40 million. 
When Gilbert learned of Landon's death, she admittedly "fell into a deep depression." Still, she agreed to eulogize the NBC star at his funeral. However, while preparing for her speech, Gilbert worried about looking "self-absorbed" to the public.
"In my opinion, part of the responsibility of delivering a eulogy is to try to bring some comfort to the people who are grieving," she said. "It wasn't about standing in front of everyone and bawling like a self-absorbed idiot, which was what I pictured myself doing. How could I not get up there and just cry?"
Melissa Gilbert prayed to Michael Landon before his funeral
RELATED: Why Did Melissa Gilbert and Bruce Boxleitner Divorce?
Even though she had her doubts, Gilbert was able to craft a eulogy with her ex-husband, Bo Brinkman. Before the event, she practiced her speech several times. To ensure the tribute came out the way she intended, Gilbert looked to Landon for guidance the night before his funeral. 
"Finally, on the night before the service, I managed to gather my various attempts—a bunch of notes—into a concise form," she wrote. "Then I prayed to Mike to help me through it."
On July 5, 1991, Gilbert shared her eulogy at Landon's funeral. She spoke of their relationship in front of celebrities such as former president Ronald Reagan. Four years later, the actor and her second husband, Bruce Boxleitner, named one of their children, Michael Boxleitner, after Landon.