'Little House on the Prairie': Melissa Sue Anderson Had an 'Eerie Quality' That Alison Arngrim Noticed When They First Met
Little House on the Prairie was a family show set in the 1800s. Because of its premise, the series' producers hired multiple child actors, including Alison Arngrim and Melissa Sue Anderson. 
In her memoir, Confessions of a Prairie B*tch, the Nellie Oleson actor shared her first impression of Anderson.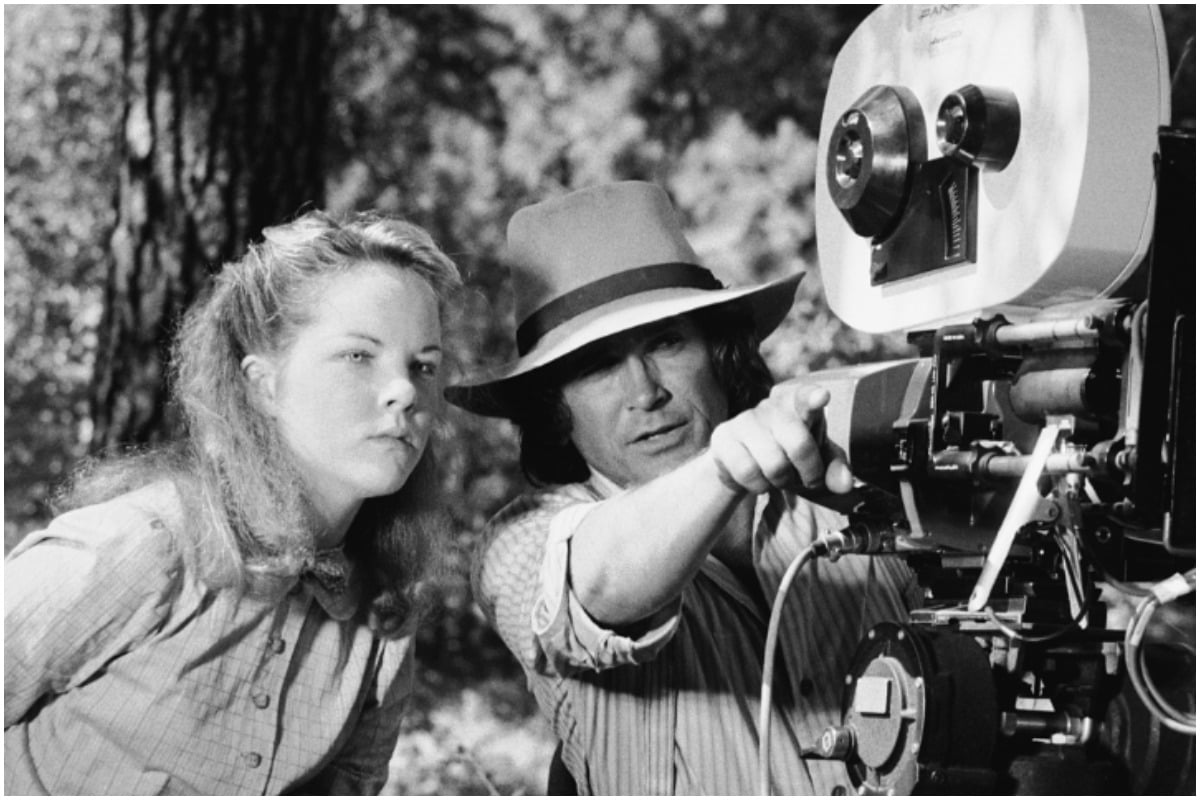 'Little House on the Prairie' star Melissa Gilbert warned Alison Arngrim about Melissa Sue Anderson before they met
Michael Landon helped create Little House on the Prairie in the early '70s. Following his longtime role on Bonanza, the actor starred and produced the family show for NBC. During the long search for its star, Laura Ingalls, Little House's casting directors, auditioned Arngrim. Unfortunately, the actor didn't get the part. Instead, she got hired on the spot to play Nellie Oleson in May 1974. 
When she first appeared on set, Melissa Gilbert, who won the role of Laura, greeted Arngrim.  She said that the Miracle Worker star filled her in on the behind-the-scenes dirt as soon as they met. Arngrim said her friend also explained why she needed to stay away from Anderson.
"Whatever you do, you watch out for that Melissa Sue Anderson," Gilbert warned Arngrim. "She's very dangerous. She's evil, and I hate her."
"She tried to kill me, you know," she continued. "And she'll kill you, too, if she gets the chance!"
Arngrim said Melissa Sue Anderson had an 'eerie quality' that made her stand out
Several moments after her talk with Gilbert, Arngrim met Anderson. The castmates at the show's makeup and hair room, which the Nellie Oleson actor described as the "safest place on the set." When they first laid eyes on each other, Arngrim said Anderson had the "most gorgeous, huge blue eyes, small, perfect lips." She also noticed that the then 12-year-old actor looked older than most girls her age. 
"Not only was this girl [Anderson] about my age, she was actually a bit younger," Arngrim confirmed. "But she did have that eerie quality some girls have that makes them appear older than they are. Something in her eyes did make her look older. Much older. Like, about 42."
Although she thought Anderson looked mature for her age, she said she didn't hold Gilbert's comments against her co-star. Instead, she decided to "suspend judgment but proceed with caution" while they worked together. 
Why the 'Little House on the Prairie' cast members never became friends
Arngrim and Anderson both left Little House on the Prairie before the series with a TV movie in 1974. The Nellie Oleson actor exited the show to focus on her modeling career. Anderson, however, said she grew tired of her character's storylines and wanted to branch out into other roles and appeared on Murder, She Wrote in the late '80s.
During a Little House on the Prairie reunion in 2014, Arngrim shared why she and Anderson never became friends in real life. She told Entertainment Weekly that the actor typically remained professional when she was on set and rarely interacted with her co-stars.
"[Anderson] looked at Melissa Gilbert and me like we were total juvenile delinquents," Arngrim said. "I think she thought we would get her in trouble if she hung out with us, which is perfect for her character because Mary was such a little narc."