'Little House on the Prairie': Michael Landon Once Shared the Part of His Career That 'Gets a Little Scary'
Michael Landon spent most of his career acting in television shows and made-for-tv movies. During his time on Little House on the Prairie, he branched out into other entertainment business roles. Soon, he had experience as both a director and producer on the hit NBC show.
In 2014, author David Greenland wrote Michael Landon: The Career and Artistry of a Television Genius. The biography consists of the Pa Ingalls actor's thoughts on his work and legacy.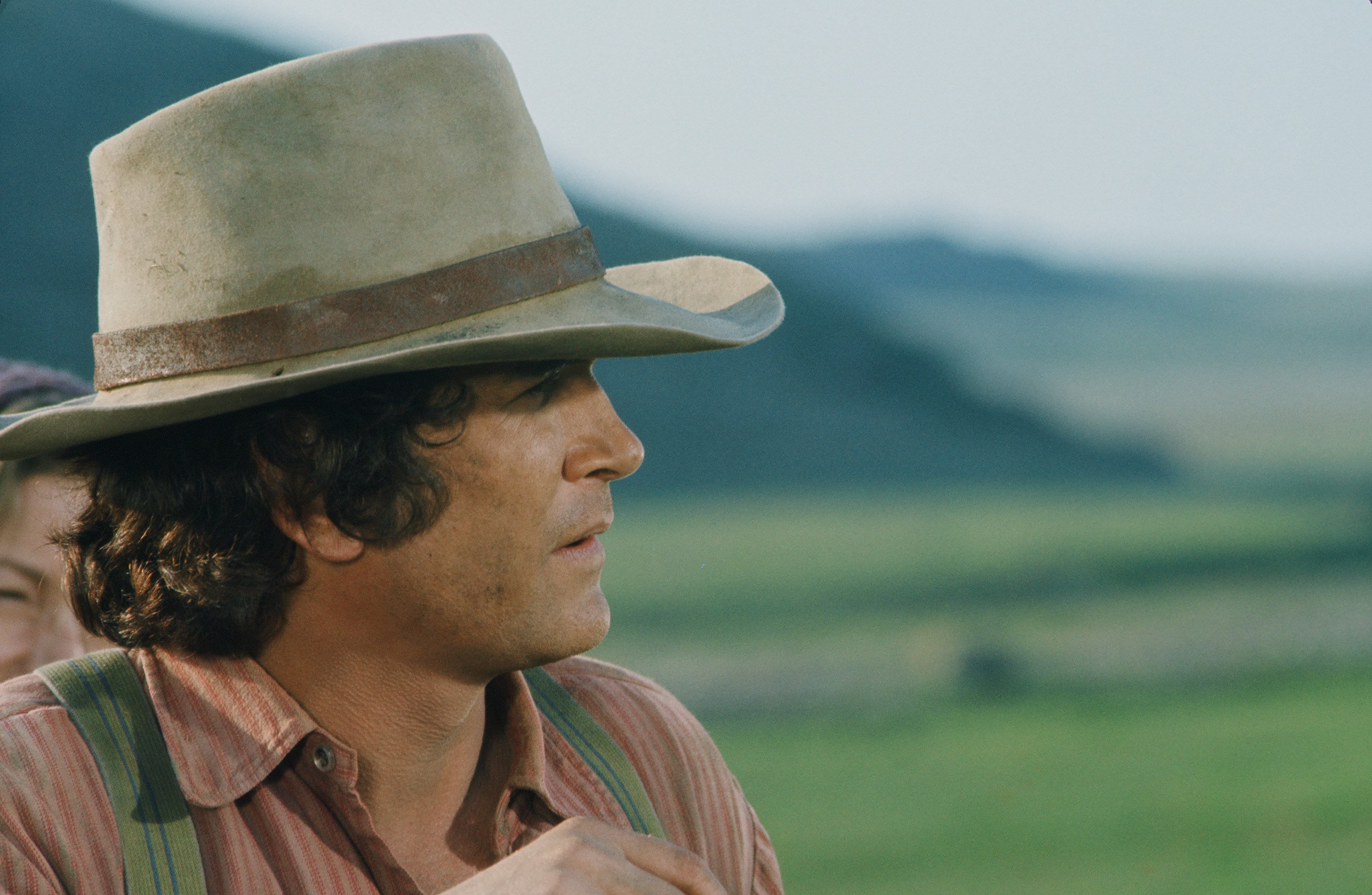 Michael Landon wanted to learn more with 'Little House on the Prairie'
After he inadvertently booked a deal with an agency in his twenties, Landon started auditioning in California. During that time, the future TV dad worked odd jobs to make ends meet. By the time he booked Bonanza, Landon had married Dodie Levy-Fraser and had two children to support- Mark Fraser Landon and Josh Fraser Landon. However, his role as Little Joe Cartwright on the Western elevated the actor's career. He remained on the show throughout its entire 14-season run. On Bonanza, Landon also started writing and directing episodes.
RELATED: 'Little House on the Prairie': Why Michael Landon's Ex-Wife Once Said She Felt 'Lost' Before He Had an Affair
When Bonanza ended in 1973, NBC didn't want to lose the Little Joe actor. According to Little House on the Prairie producer Kent McCray, their willingness to keep Landon around is why the show exists. 
"[Ed Friendly and Michael Landon] were both executive producers. Ed Friendly had bought the show. He had paid for the pilot to be written," the producer explained to Archive of American Television.
"In 1974, Ed Friendly came to NBC with the package of Little House on the Prairie," McCray continued. "They knew Michael wanted to act, and they also knew that he wanted to produce, so they went to Michael and offered him the part of Pa Ingalls on Little House, and he would also be executive producer with Ed Friendly."
Michael Landon described scriptwriting as 'scary'
Although Landon had full control over the Little House on the Prairie set, he didn't have the same reign over his outside projects. When the series ended in 1984, the actor worked on another TV movie; Love Is Forever. The film told the real-life story of a man searching for his girlfriend in Laos. Landon worked on the feature alongside Priscilla Presley.
RELATED: Why No One Wanted to Date 'Little House on the Prairie' Star Michael Landon In High School
While shooting Love Is Forever, multiple reports surfaced that the Highway to Heaven star was in "conflict" with the movie's director, Hall Bartlett. In Michael Landon: The Career and Artistry of a Television Genius, the actor explained that he preferred to work on projects by himself. However, he did admit that not every element of his job was effortless. 
"If I had to pick the one job that I like all of the time, I'd have to say directing. There's never a day I don't like that. I really enjoy it," Landon said. "Writing — some days you're cooking, and some days you're not. It gets a little scary sometimes."
Michael Landon's net worth after 'Little House on the Prairie'
According to Mental Floss, Landon directed 90 out of 205 episodes of Little House on the Prairie. His credits include the two-hour pilot, the final episode, and TV movies Little House Years and Little House: The Last Farewell.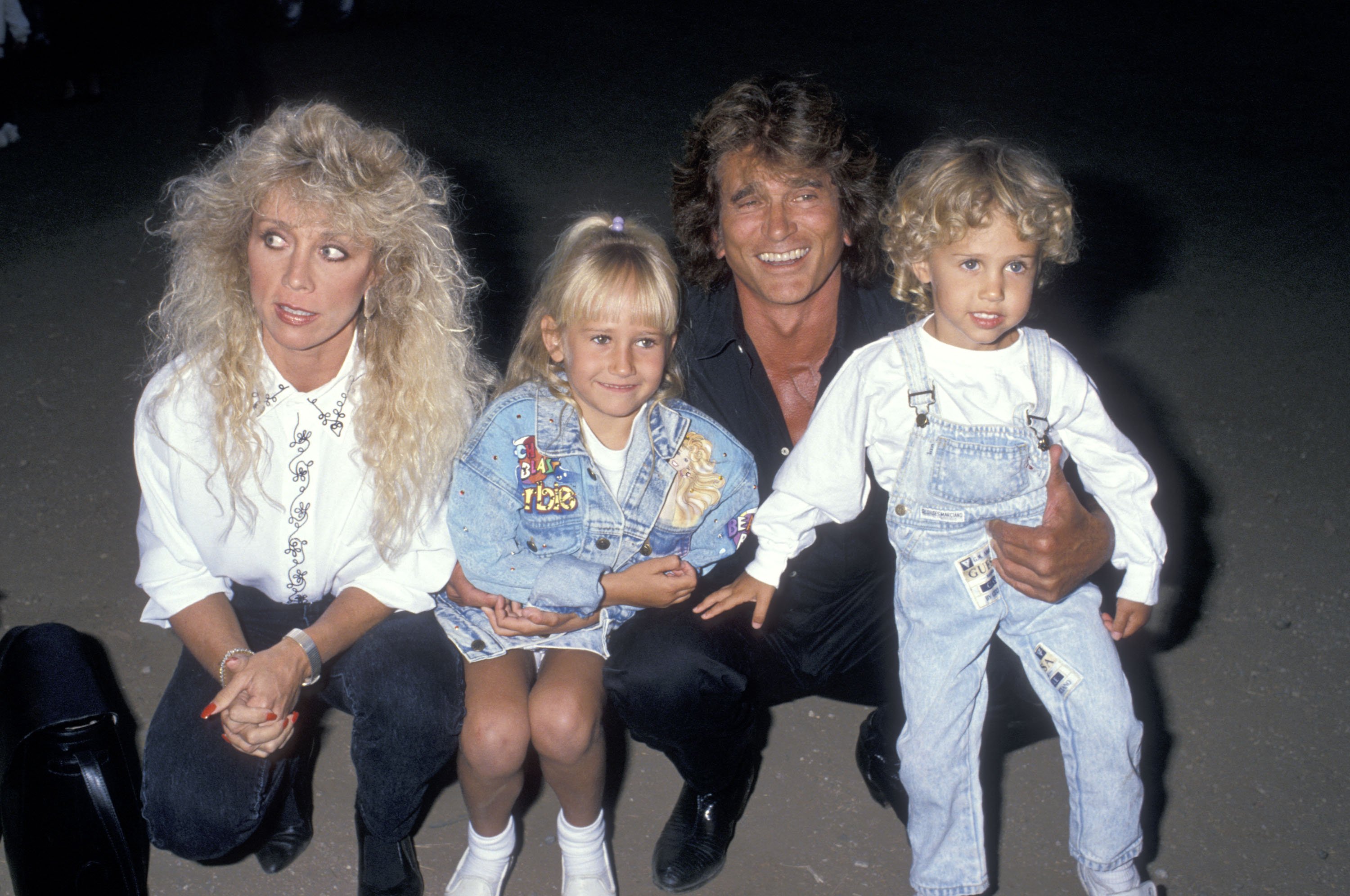 RELATED: 'Little House on the Prairie' Star Michael Landon Was Diagnosed With Anxiety After Suddenly Becoming Famous
Once the Walnut Grove-based show ended, Landon launched his final TV show, Highway to Heaven. During his fame, the actor owned several real estate pieces, including a seven-bedroom mansion in Malibu that featured 70 feet of ocean frontage. Eventually, the home went to Landon's second wife, Lynn Noe. While in Malibu, he also purchased an equestrian compound with a 9000 square foot home with his third wife, Cindy Landon. According to Celebrity Net Worth, he currently has a net worth of $40 million. 
One of Landon's final public appearances took place in April 1991. The actor appeared on The Tonight Show for an interview with his friend and neighbor, Johnny Carson. While there, Landon shared that he had pancreatic cancer. Three months later, he died of the disease at age 54.