'Little House on the Prairie' Star Melissa Gilbert Met Bruce Boxleitner Through His Ex-Wife
Melissa Gilbert met Bruce Boxleitner in passing in the 1980s. During that time, the Little House on the Prairie star was in a high-profile relationship with Rob Lowe. However, a mutual person would connect her and the How The West Was Won star.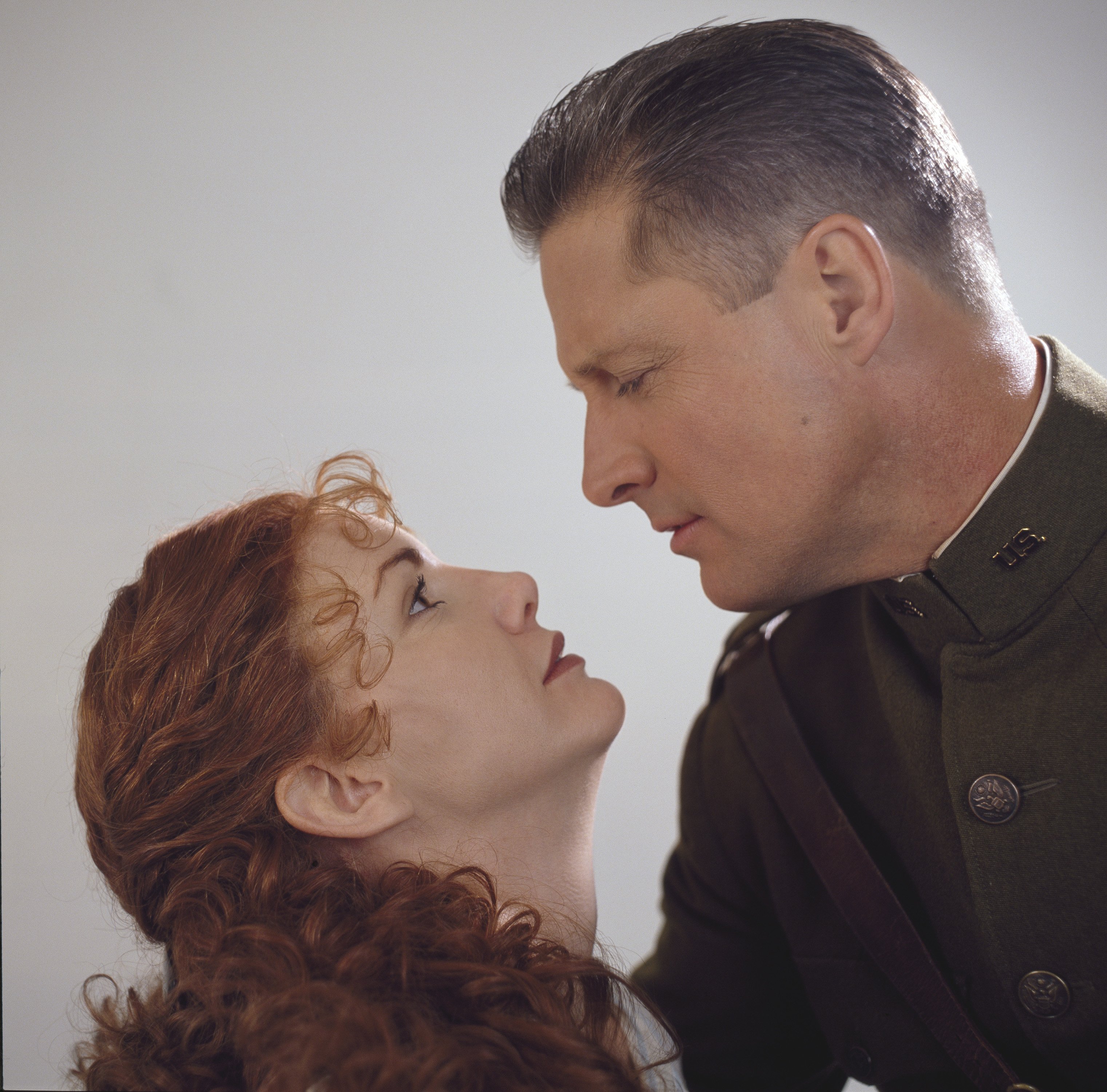 Melissa Gilbert married her first husband after 'Little House on the Prairie' ended
In 2009, Gilbert released a memoir called Prairie Tale. The book detailed her time as Laura Ingalls Wilder on the NBC hit. Additionally, she opened up about her relationships with other celebrities. Some of her exes include Tom Cruise and her co-star, Michael Landon's son, Michael Landon Jr.
RELATED: 'Little House on the Prairie': Melissa Gilbert Said Her Divorce From Bruce Boxleitner Caused the 'Perfect Storm of Financial Difficulty'
While she had several relationships, Gilbert credits Lowe as being her first real boyfriend. The pair began dating when she turned 17. They were engaged when the actor found out Gilbert was pregnant. Soon after her announcement, she and Lowe parted ways. After they broke up, Gilbert had a miscarriage. 
"I had lost my baby and my relationship with Rob… and it hurt like hell," she wrote.
Once the engagement to Lowe officially ended, the Miracle Worker star began dating Bo Brinkman. The pair got married in 1988. Together, they had one son, Dakota Brinkman. However, Gilbert ended the marriage in 1994. She said both she and Brinkman were "fueled by alcohol," which was one reason for the divorce.
Melissa Gilbert and Bruce Boxleitner after her divorce from Bo Brinkman
After her divorce from Brinkman, Gilbert focused on raising their son. She and her ex had joint custody of their son and remained cordial for his sake. The actor also completed two made-for-TV movies in 1994, including The Babymaker: The Dr. Cecil Jacobson Story and Cries from the Heart.
RELATED: Why Did Melissa Gilbert and Bruce Boxleitner Divorce?
Although finding love again wasn't her primary concern, Gilbert wanted to have a "friend with benefits" who could fit in between her hectic schedule. However, she got more than she bargained for when she met actor Kathryn "Kitty" Holcomb Ogilvy. The actor and her husband, Ian Ogilvy, lived in Gilbert's gated community in Hidden Hills. While they were together one night, Ogilvy suggested that the Laura Ingalls actor date her ex-husband, Boxleitner. Throughout their 10-year marriage, the couple had two children together- Sam Boxleitner and Lee Boxleitner. 
"God, I wish my ex-husband would date someone like you instead of the bimbos he's been going out with," Ogilvy said to Gilbert. 
Melissa Gilbert said Bruce Boxleitner 'blew me away'
Eventually, the nudge from Boxleitner's ex-wife brought him to the Little House on the Prairie star. Several weeks after their talk, Ogilvy asked Gilbert if she could give the Tron actor her number. Once they had their first phone call, the pair went on a date.
"By the time we paid the bill, we knew there was an attraction and that something was going to happen," Gilbert wrote. "The question was when. I wasn't prepared for that attraction, and it blew me away."
Months later, they were married in 1995. After 16 years of marriage, the couple divorced, citing "irreconcilable differences."