'Little House on the Prairie' Star Melissa Gilbert's Ex Bruce Boxleitner Wasn't interested in her When They Met- 'Are You Crazy?'
Melissa Gilbert and Bruce Boxleitner were married for 16 years. By the time they got together, she was most known for her role as Laura Ingalls Wilder on Little House on the Prairie. During their union, the couple had one son together- Michael Boxleitner.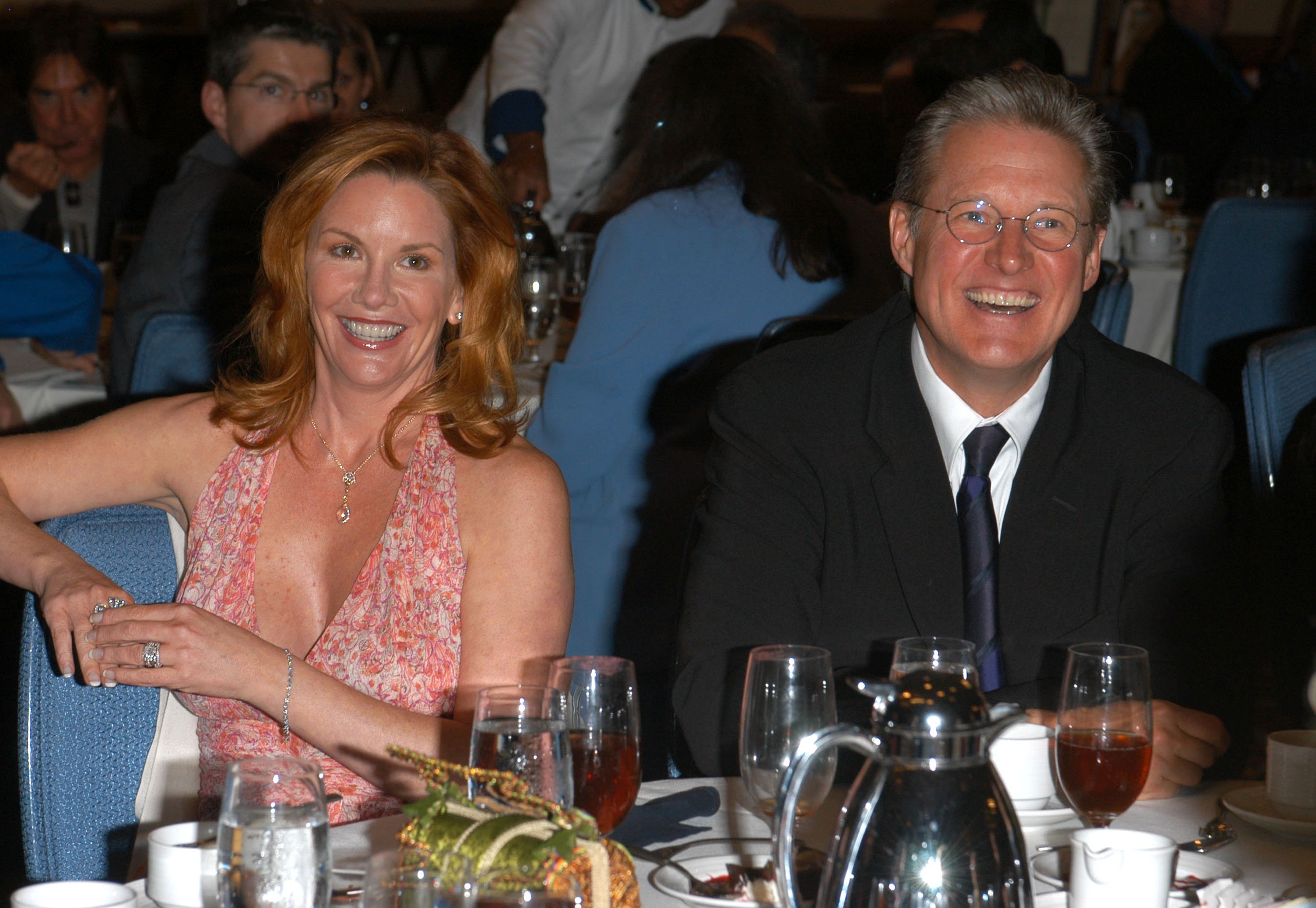 Although the spouses stayed in a relationship for almost two decades, their relationship practically never happened. 
'Little House on the Prairie' star Melissa Gilbert met Bruce Boxleitner through his ex-wife
In her book, Prairie Tale, Gilbert described meeting Boxleitner for the first time. When the couple met, the Miracle Worker star was in the middle of a divorce from her ex Bo Brinkman. After six years of a relationship "fueled by alcohol, insecurity, and the unfamiliarity of two people who barely knew each other trying to merge their lives and work," they split up for good in 1994. However, the exes had joint custody so Brinkman could spend time with their son- Dakota Brinkman. 
Once her ex moved out of their home, Gilbert focused on raising her son. Although she loved her role as a mom, the then-28-year-old starlet was interested in finding love again. During that time, she met Kathryn "Kitty" Holcomb Ogilvy. After they were introduced to each other by a mutual friend, Gilbert and Ogilvy hit it off. One night, the Simon & Simon actor suggested that the mother of one meet her ex-husband, Boxleitner. 
"I was talking to her when she said, 'God, I wish my ex-husband would date someone like you instead of the bimbos he's been going out with,"' Gilbert wrote. I knew her ex-husband was Bruce Boxleitner."
Why Bruce Boxleitner wasn't interested in Melissa Gilbert 
When Ogilvy suggested that Gilbert and her future husband connect, the NBC star had no qualms about meeting someone new. At the time, she knew the How The West Was Won star had "his own drama with an ex-girlfriend and a soon-to-be ex-girlfriend." Still, she asked Ogilvy to set them up. 
Ogilvy eventually called her ex-husband and spoke to him about Gilbert. She suggested that Boxleitner take her friend out on a date. After describing her as "an attractive, intelligent woman," she told him who Gilbert was, making him think of her Little House character. 
"Are you crazy? She's twelve years old!" he said. 
After informing him that the actor was 28 and not 12, Boxleitner asked to call her several weeks later. When he finally called, Gilbert recalled being mesmerized by the Tron star's voice. 
"It sounds like whiskey and cigars, and it is flat-out sexy without him even trying," she said of his voice. 
Melissa Gilbert and Bruce Boxleitner married in 1995
Although he had reservations at first, Boxleitner eventually asked Gilbert on a date. For their first date, the pair went to The Cheesecake Factory. Afterward, the Splendor in the Grass star felt entirely at ease with her future husband. While she wasn't looking for a relationship at the time, she said she thought he was "the guy" for her. 
In 1995, Gilbert and Boxleitner got married. Together, they blended their families, which consisted of her son and his two boys- Sam and Lee. Unfortunately, the couple filed for divorce in 2011. Gilbert cited "irreconcilable differences" as the reason for the split.