'Little House' Star Melissa Sue Anderson and 'Brady Bunch' Alum Maureen McCormick Auditioned for the Same Steven Spielberg Film
Melissa Sue Anderson of Little House on the Prairie and Maureen McCormick of The Brady Bunch became rising stars in the 70s. Both on successful television shows, Anderson and McCormick caught the attention of legendary director Steven Spielberg when he was casting this 1981 blockbuster.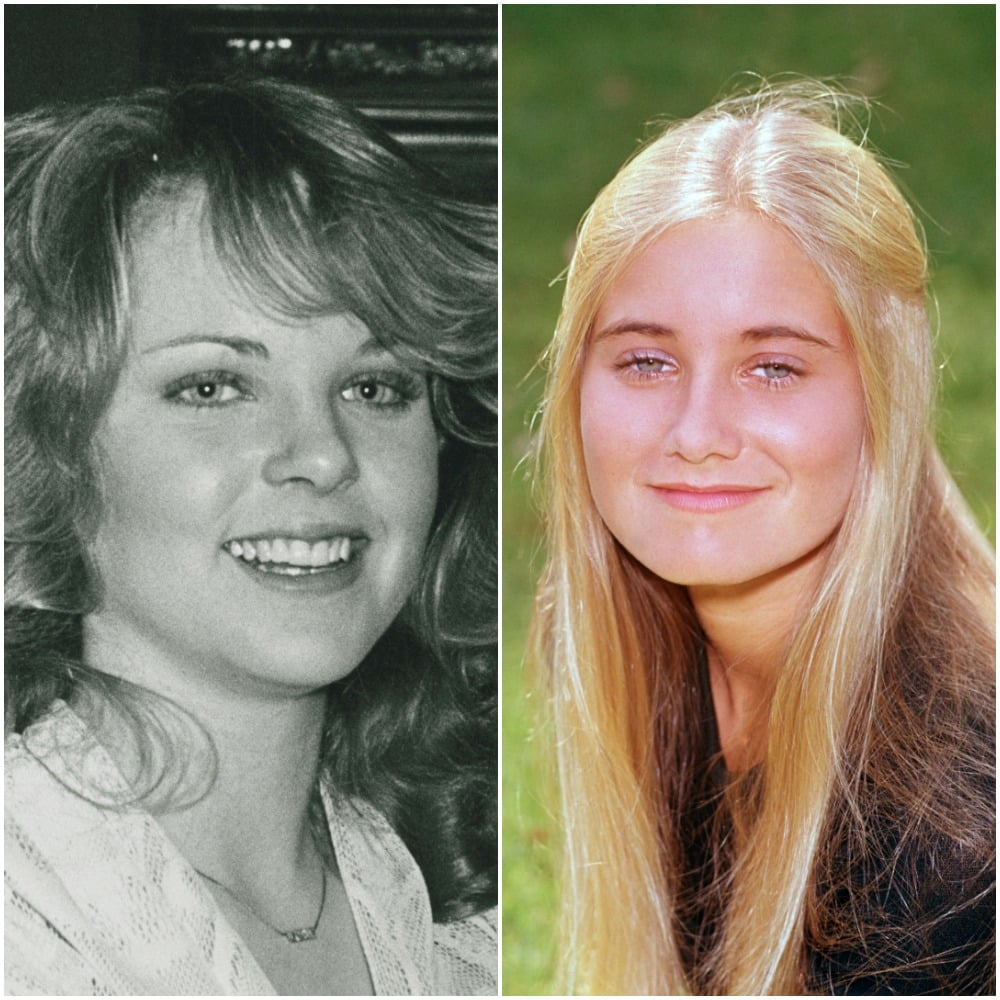 Melissa Sue Anderson of 'Little House' didn't know how to prep for her meeting with Steven Spielberg
Anderson was playing Mary Ingalls on Little House on the Prairie when Spielberg contacted her agent. While Anderson's boss and co-star, Michael Landon, wasn't thrilled with giving her time off from the TV series, he didn't prevent her from going.
"[Spielberg] apparently wanted to talk to me about one of his upcoming projects," Anderson recalled in her 2010 memoir The Way I See It: A Look Back at My Life on Little House, adding that Spielberg wouldn't reveal the title of the film. "What do you wear for a meeting you know nothing about?"
Anderson wasn't sure how to prepare for her introduction to the director since she knew nothing about the role. Being advised that Spielberg didn't conduct typical interviews or auditions, the Little House star didn't know what to expect.
RELATED: 'Little House on the Prairie': Melissa Sue Anderson Had Something in Common With This Star From 'The Andy Griffith Show'
"My agent warned me that Steven liked to do things during meetings," Anderson recalled. "He'd heard of him playing arcade games, going for target practice, and even cooking. That only complicated the matter."
'Little House' star Melissa Sue Anderson and Steven Spielberg talked… and made a carrot cake
Anderson got to Spielberg's studio lot and the two made their introductions. The Little House star was a bit surprised when Spielberg asked her to help him make a carrot cake. Anderson mixed the batter while Spielberg grated carrots and chopped walnuts. Trying her best to make conversation, Anderson noted frequent pockets of dead air.
"On it went, awkward silences and all," she recalled. "Now I knew why he liked to take meetings while otherwise occupied. He was really shy. The only thing he probably didn't count on was: so was I."
Though Anderson helped Spielberg accomplish the recipe prep, she didn't get the part for the mystery film.
"I later found out that the role I was being considered for was Marion in Raiders of the Lost Ark," she revealed of the 1981 blockbuster. "They obviously decided to go 'older' and hired actress Karen Allen, who was terrific in the part."
Maureen McCormick of 'The Brady Bunch' squandered her shot as Marion
McCormick became a sitcom icon playing Marcia Brady on The Brady Bunch for five seasons. In her 2009 book Here's the Story: Surviving Marcia Brady and Finding My True Voice, McCormick shared her experience on the show and how her addiction to drugs derailed her career and personal life.
"If there was coke, I had to stay up and do every last flake even if it meant going without sleep for days," the Brady Bunch alum wrote. "Nothing else mattered. … I spiraled downward on a path of self-destruction that cost me my career and very nearly my life."
McCormick was apparently able to keep up appearances enough to get on Spielberg's radar, and was recruited to audition for the same Raiders of the Lost Ark role as Anderson. Yet she blew her chances when she arrived for their meeting "messed up" from several days on drugs without sleep, as reported by Fox News.
RELATED: 'The Brady Bunch' Star Maureen McCormick Had a Crush on Another Co-Star Besides Barry Williams: 'I Used To Imagine Running off With Him'
With the help of her spouse, Michael Cummings, McCormick was able to turn her life around and stay on the right path. The couple will celebrate their 36th wedding anniversary in March 2021.
Allen was given the part of Marion Ravenwood in the 1981 box office hit, and reprised her role for the 2008 sequel Indiana Jones and the Kingdom of the Crystal Skull.
How to get help: In the U.S., contact the Substance Abuse and Mental Health Services Administration helpline at 1-800-662-4357.