'Little People, Big World': Amy Roloff and Chris Marek's $589,000 House Includes a Waterfall Pond and Spacious Kitchen
Over the years, fans have fallen in love with the Roloff family, stars of Little People, Big World Initially, Amy and Matt Roloff and their children all lived together on the Roloff family farm. Since then, the children have grown, and Amy and Matt filed for divorce.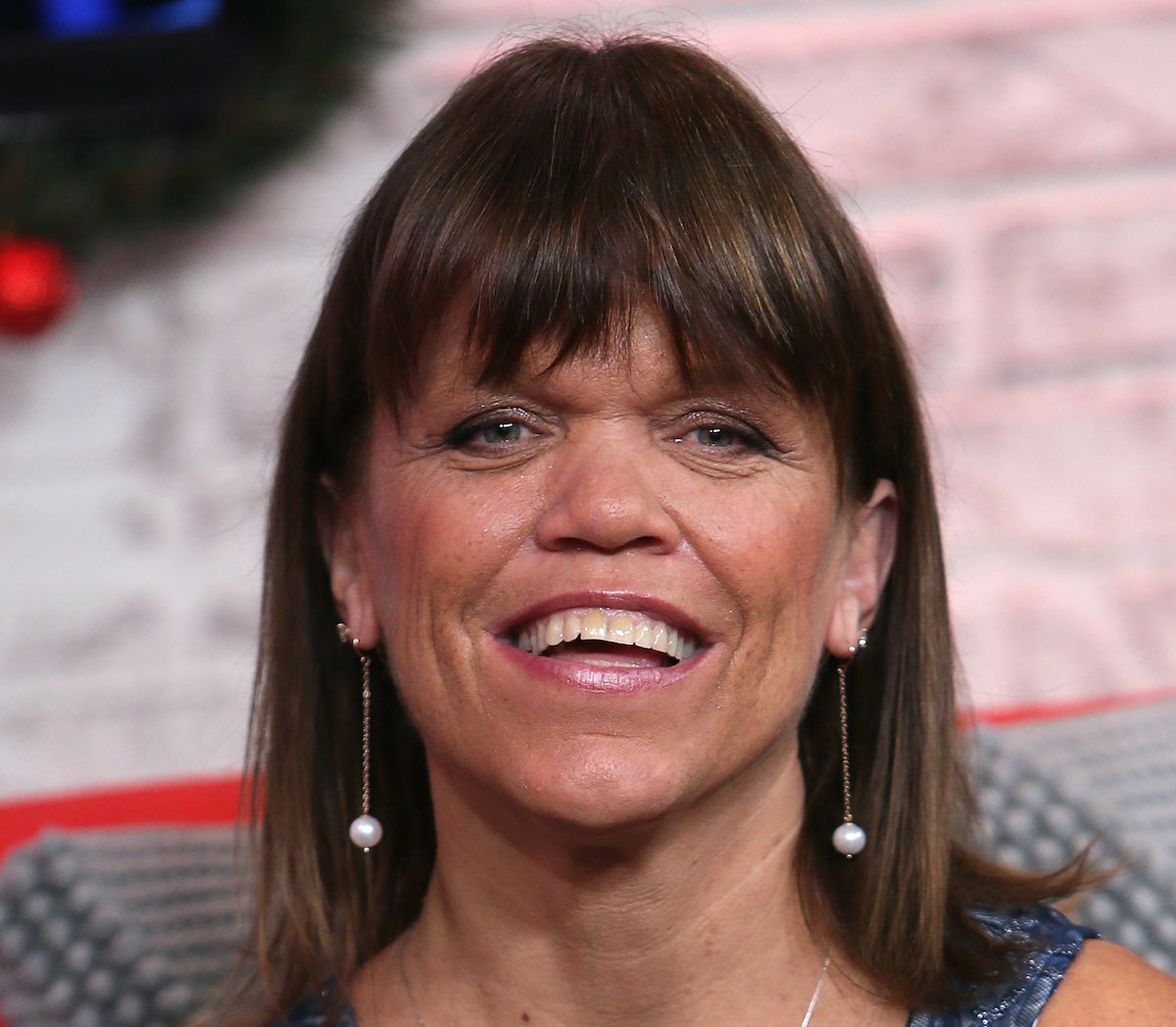 Since the divorce, the Roloffs have both moved on to new lives with new partners. Amy met Chris Marek and quickly fell in love. Despite previously stating she would never remarry, Marek changed Amy's mind.
Little People Big World viewers have watched Amy and Marek date, become engaged and eventually marry. Now the newlyweds live together in a new house, and LPBW viewers are intrigued to know more. 
Amy leaves the family farm
The Roloffs were married nearly 30 years before they divorced, and the family farm held many beloved memories for Amy. When it came to deciding what to do with her half of the farm, she felt torn.
This was where she had felt at home and raised her children. Nevertheless, Amy eventually decided to sell her half to her ex-husband and search for a home to call her own.
According to The Sun, Amy bought her house in May 2018. In September 2019, she accepted Marek's marriage proposal. The couple did not, however, buy her house together.
Amy had previously discussed on Facebook that buying her home was something she wanted to do with her resources. Marek stayed involved with the purchase only by acting as Amy's realtor. 
Inside Amy's new home
Amy moved to a quiet suburb, Hillsboro, Oregon. Conveniently, the house is only about 15 minutes from the Roloff farm. The five-bedroom, four-bath home cost $588,500. The house is full of light and open space. The kitchen is spacious with a double oven and island, perfect for Amy, who is passionate about anything culinary.
The formal dining room is also large and inviting, ideal for dinner parties. The living room is equally fantastic for entertaining. It also has surround sound, perfect for movie nights. One of the focal points of the house is the backyard.
A covered porch marks the entrance into a beautiful yard complete with a waterfall pond. It also has a Jacuzzi, making it the perfect place to relax and unwind. Although Amy didn't buy the home with her now-husband, they do now live there today.
Making room for marital bliss
Even after the couple was engaged, it took time for Marek to move into Amy's home. The reason appeared to be a lack of organization and space. Amy is known for keeping coffee cups lying around and having clutter. Marek was forced to have a talk with Amy.
According to TV Season Spoilers, Marek asked Amy to allow him a garage and office. She has never been super clean or organized but knew that she needed to make room for her husband. To fulfill his request, the couple hosted a garage sale. It appears at this time the couple is happily living together. 
The couple had a beautiful wedding on the Roloff family farm. Before their marriage, Marek sold his one-story house in a Portland suburb. He had contemplated keeping his home and renting it out.
In the end, however, he decided to sell his bachelor pad and make the jump to cohabitate with his future wife. The rest of the Roloff clan was there to support and celebrate the newly married couple. Matt Roloff was not in attendance but expressed his well-wishes for the newlyweds.